A MOMENT WITH BENJAMIN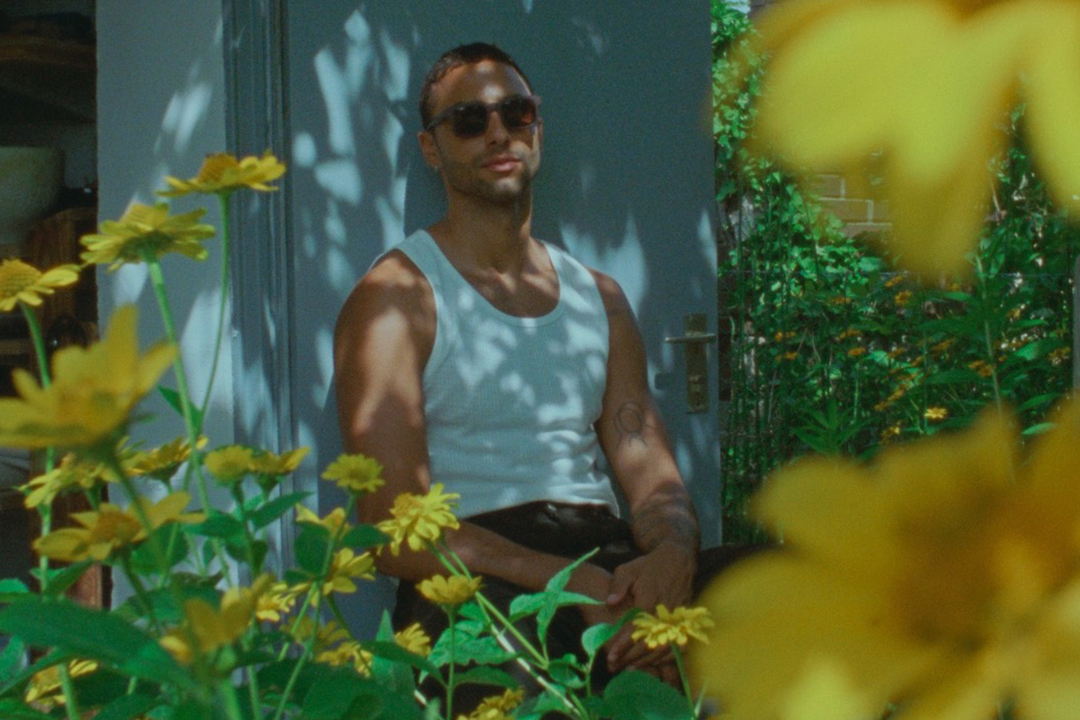 Benjamin wears NEVEN in Slate Grey from the MYKITA MYLON collection.
Benjamin Patch on forging his own path and being true to himself: The designer and former athlete traces his journey into adulthood, sharing the experiences and rewards of his transient upbringing and lifestyle. Now an adopted Berliner, he talks about the city's nature of reinvention and how this allowed him to fully step into the next chapter of development and pursue his primary passion for ceramics and interior design.


Benjamin, as a young person with so many stations in your life already – can you talk a little bit more about your relationship to home?
Yeah, absolutely. I think my concept of home is always changing. My whole life has been very segmented into different environments. From America in the mountains to the island of Tonga to Japan to Italy to now Germany. Each place has its own concept of home, but Berlin is home at the moment.

It sounds like you are a traveler, like you come from a traveler mentality.
Well, go back further a little bit, even deeper, is that I'm adopted. I was adopted at birth. And so that is your first moment of travel, being passed from one environment of family to another. And maybe that's the destiny that I was meant to have, is someone that cannot be stagnant or needs to be filled with different environments in order to make sense. I do feel the best when I get to travel, and I get to be in a new environment. I do like seeing the same people, but I think I'm more inspired or elated when I can feel the energy of newness somehow of a new people, a new culture, a new perspective.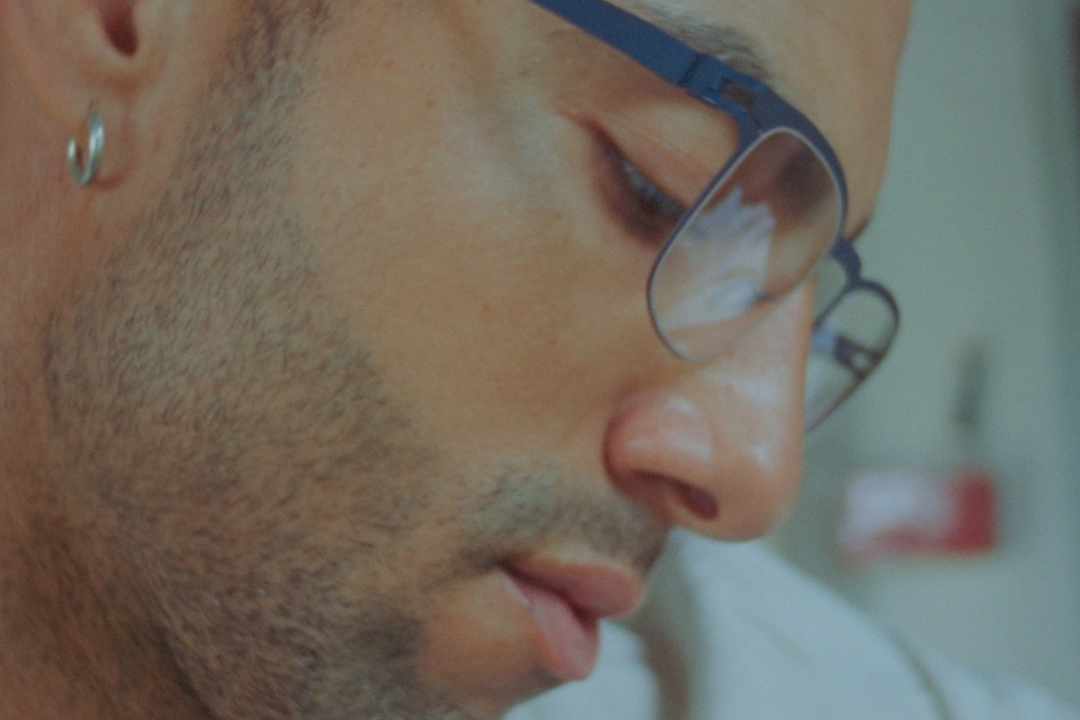 Benjamin wears THEODOR in Navy from the NO1 collection.
How did you imagine your life to be when you were a child?
You know, I just had an experience last week. I went dancing, which is a very important aspect of my life because there's a beat and a rhythm that I feel can kind of center my body. It's more of a spiritual intention to go dancing than it is to just party. And I remember leaving and I was just thinking about my life and what I've done. I just turned 29 recently and I was thinking about myself as a child. I looked at some young pictures of myself and I'm like, you know, would this kid and I saw these pictures of, you know, me living in Tonga and I'm wearing grass skirts and I'm climbing in trees. And I was kind of a weird loner kid. I always dreamed of being 30. I always wanted to be 30 when I was six years old and be with adults and now, I'm here. And I remember asking myself last week, do you think that child would be proud of who you've become and what you're doing? And I felt really good being able to say yes, I like who I am. I think this is not what I imagined for my life necessarily back then, but it's far more beautiful than I could have envisioned.

Do you think there's anything you have brought with you from childhood?
I think I've taken something from every single point of my life. Living in Tonga and seeing the humility of a culture and a people that do without much, but they are full; they are full of love and they are full of community. And this, of course, influenced who I am. And then, you know, moving to America and experiencing bullying for the first time or being teased about who I am. I take that with me and it's not a negative thing. It has helped me to connect. I find that naturally I'm more aware of people on the street that are hurting than someone who is happy and glowing. It's far more interesting for me to want to talk to someone that is in pain than someone that is overtly joyous. I think that has to do with the history of my childhood and wanting someone else to reach out to me.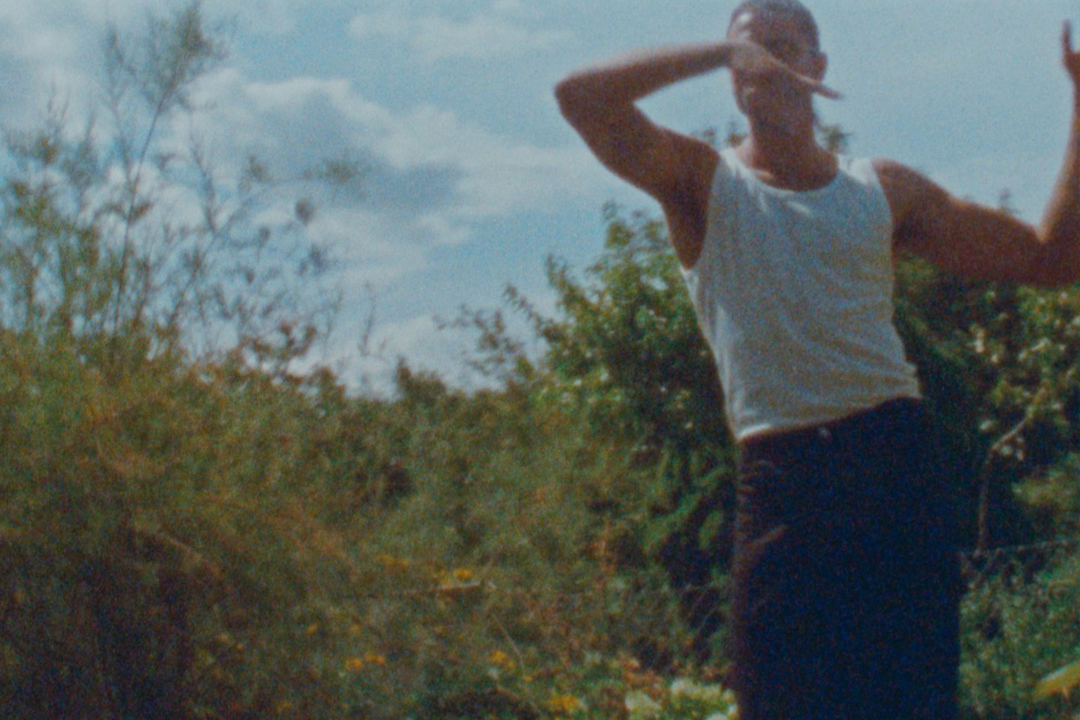 As an athlete and someone who clearly loves to dance, can you talk a bit about what movement means to you?
 My relationship to movement has become more and more apparent especially in recent years. I became a professional athlete and played for the Olympic team, of course that affected my life and brings history. I also think my obscure upbringing or the challenges that I experienced, sad things, and also very amazing things, have stored in my body. I access them through being physical. So, all my movements really tell my story. I get a lot of attention when I'm dancing because I'm tall, but I also can move. I grew up being a dancer, and so when I dance, I actually envision moments of my childhood and maybe movements I did or like pottery shapes. People might wonder what the hell I'm doing but are affected by it somehow. I get to dance my history; I get to express that somehow.

You are now an adopted Berliner – what does the city mean to you?
I feel Berlin is always in a state of redefining itself. There is also time available for us to redefine ourselves here because there aren't the same pressures as many other cities. The people who come here keep that mentality of self-exploration and introspection alive, maybe sometimes to the point of demise. There is something about the energy here that requires each of us to take off the mask for a second and consider ourselves. When I first arrived here, Berlin welcomed me in a way where I had the freedom to express and to empower some things about myself that I was not aware of. You know, I came here as an athlete from America thinking I needed to be this presence in sports, but I had partly abandoned who I was with dance and art and design and music and all these things. Berlin let me feel that this is also part of who you are. Berlin empowered me that way and I got to incorporate those things into my professional sports career at the time. Now that I've transitioned and decided to stop actively playing sports, it's also allowing me space to explore even more. I hope that Berlin keeps that quality. We live in a very tough, competitive world. And so, I hope Berlin manages to keep that charm.

How did you discover ceramics? Can you talk a bit about that journey and what it means to you?
I'm sure that it found me. I have a really old memory of when we moved back to America when I was around eight. I didn't have a ton of friends and so nature and everything around me became my friend. I remember I used to go into our backyard and dig really deep and pull up a kind of clay-mud. I would make these little bowls and put them on the windowsill in my bedroom and let the sun cook it. Then at a later stage, we moved back to Utah, and I was being bullied very intensely and our art and ceramics teacher pulled me into her classroom and basically told me, you know, any time you don't feel safe, you just come in here. And so, I started going there every lunch after school, and she taught me everything she knew. Later, I went to Japan and studied there a little bit. And then in university I did a double degree in fine arts with ceramics and interior architecture.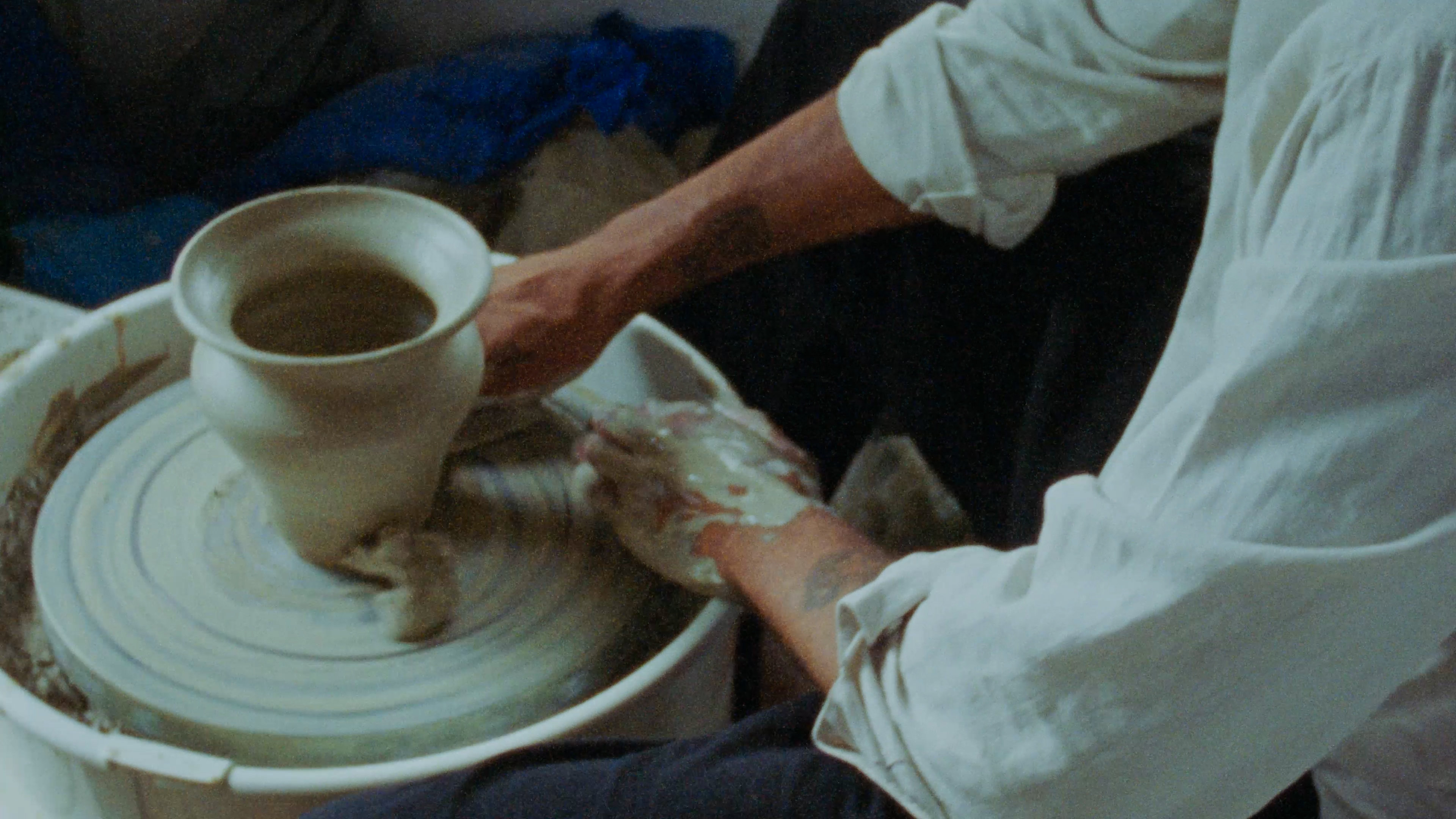 In his shared garden studio in Berlin: Benjamin throwing clay at the wheel.
Do you remember this teacher's name?
Yes, Sarah. Sarah Phillips. I will never forget her. It makes me think that there must be a god or gods or something, because in every point of my life when I've needed someone to be there, someone has come into my life to facilitate or to aid or to uplift in a way. It just keeps happening, and I'm just very thankful.


What do you think has been the most surprising decision you made in your life?
I feel like I'm right in the middle of making surprising decisions actually. I'm feeling very good in my life at the moment. I feel very clean and clear and honest about who I am and what I want to be. And I feel like I'm surprising myself more and more about the depth of honesty and the depth of the human experience in general. I think if you can go really deeper and deeper into that and abandon all external influences about who you are, what you want and who you want to be. I think this is really important for people to do. And the deeper that I go, the more I surprise myself about. I thought I know myself, but damn like there's really a lot to learn and it just keeps growing.

Okay, so you're looking inward and you're diving pretty deep.
Yes, but also outward. You know, you can even just look out this window and get a lot of information – we can learn a lot from trees.

I always feel like trees are a stand in for community in a way – what are your thoughts about community?
I feel that community can sometimes be counterproductive. Maybe we miss the point of what it means to have community? I think maybe the biggest ploy that we have as humans is to belong. We really want to belong. And we're trying to make sense of ourselves. And we feel like that has to happen by belonging to something. So, you get a lot of communities or subcultures that are built to make people feel comfortable within some type of box or sphere. But it's missing the point. I think it's far deeper than creating just something where you feel like you belong. It's accepting that, regardless, you belong. You belong because you're here and you exist. And we are all part of this. So sometimes I feel like these, these I can't even think of the word, but systems or these types of things miss the point.

What would be a healthy community in your mind?
Trees. Trees are a healthy community. They have different shapes. They don't need to be called a maple or a Jasper tree or a fig tree. They are. They exist and their roots are connected. And I think we could learn a lot from trees and understand that, uh, whether or not they have a name or a title or an organization or a system or a party to go to, they're going to still be a tree and they're still going to exist next to each other and their roots are going to communicate it whether they like it or not.

Thank you, Benjamin, for sharing your beautiful space and personal story with us.
This conversation is a part of our interview series that goes beyond the surface with the multihyphenate talents of our Eyes Wide Open campaign, celebrating self-expression and the many individual paths in life.