HELLO TAIPEI!
28 Songren Rd., Xinyi Dist., Taipei City 110 – MYKITA opens its long-awaited first shop in the Greater China region. Situated in the exclusive Bellavita building in the Xinyi district, the MYKITA Shop Taipei brings the clear design language and high-tech aesthetic of the Berlin-based global eyewear brand to the cosmopolitan Taiwanese capital.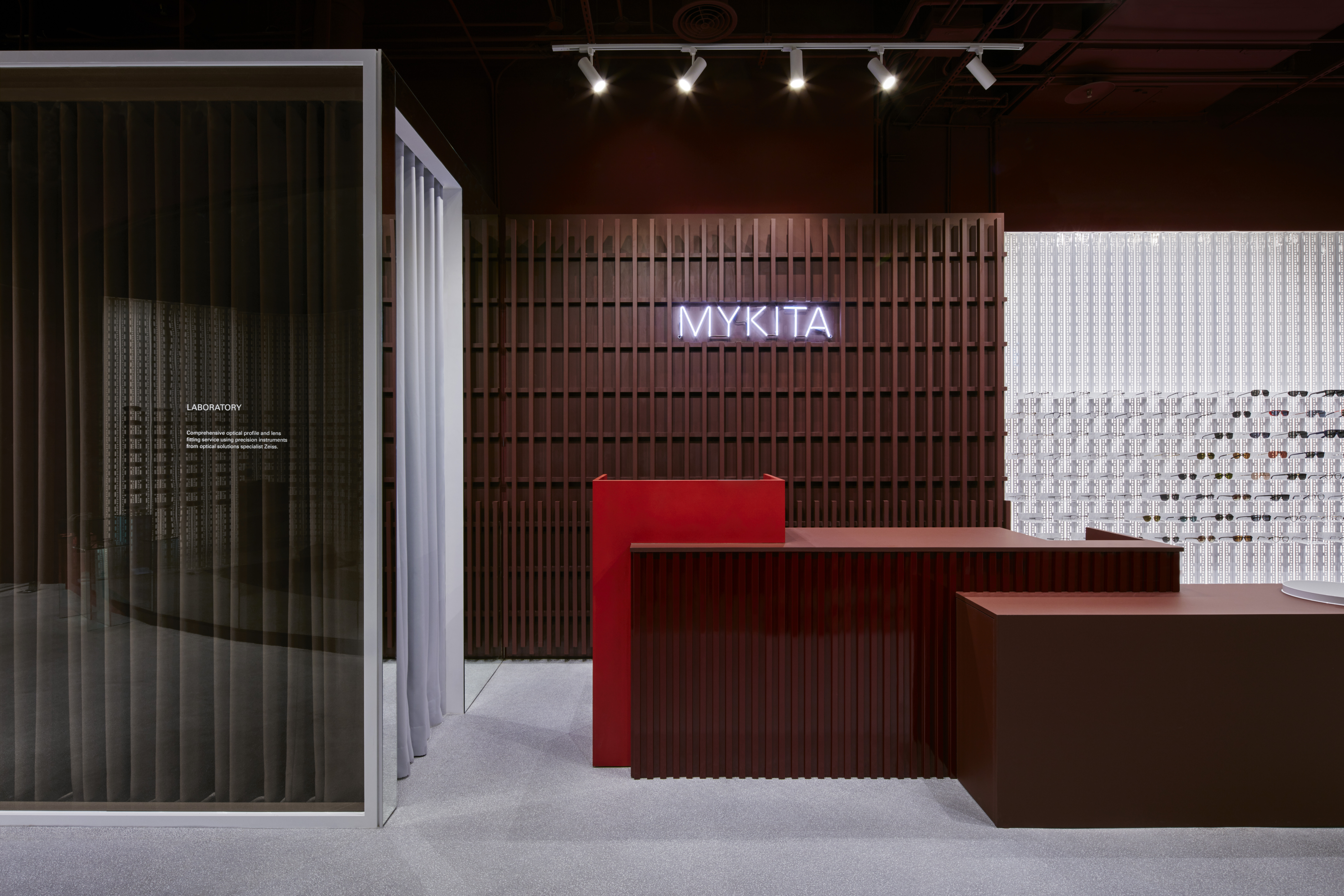 "We've had a strong customer following in Taiwan since our founding in 2003," says MYKITA founder Moritz Krueger. "As one of the main cultural centres in the Asia-Pacific region, the capital city of Taipei makes a natural choice for the second MYKITA Shop in this important market. The physical shop space brings all aspects of the MYKITA product, service and design philosophy to life – we're proud to welcome old friends and new visitors to experience the brand in its entirety."
Developed by the MYKITA in-house architectural team, the interior design concept references the traditional red brick architecture in all its varied rusty tones and textures that is so characteristic for Taipei – shades of red on surfaces ranging from soft and matt to rough and glossy are used for the mix of ready-made industrial items and custom-designed furniture pieces in the shop.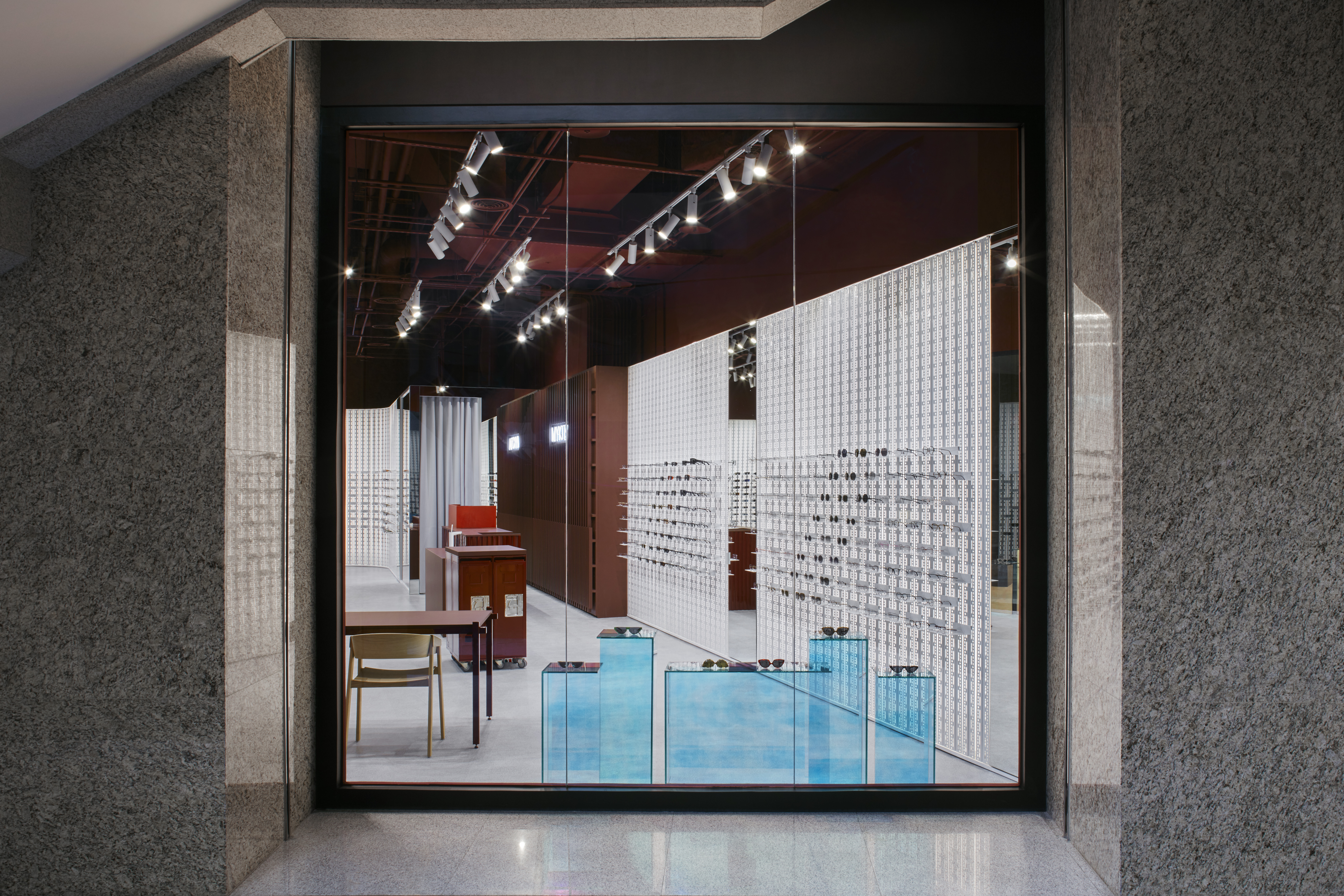 The high ceiling is left exposed to reveal the functional elements of the building – pipes, wiring and air-ducts – all coated in a dark, matt wine red, while the grey terrazzo flooring of the 77-square-metre space provides a cool contrast. The signature white MYKITA WALL used to display the eyewear models makes a luminous, central feature in the shop. Already visible from the shop entrance, the in-store optical laboratory uses warm tinted glass as a partition, also creating a kind of showcase – the combination of handcraft and high tech that defines the Modern Manufactory comes alive in the shop environment.
ADDRESS
MYKITA Shop Taipei
28 Songren Rd. Xinyi Dist.
Taipei City 110
OPENING HOURS
Sunday – Thursday: 10.30 – 22.00
Friday – Saturday: 10.30 – 22.30
Days before holidays: 10.30 – 22.30