HOLA BARCELONA!
Carrer de València 249, 08007 Barcelona – MYKITA opens its first shop in Spain in a historicist building centrally located on a corner of the Passeig de Gràcia. A distinctly modern presence, the MYKITA Shop Barcelona brings the reduced design language and high-tech aesthetic of the global eyewear brand to the Eixample district.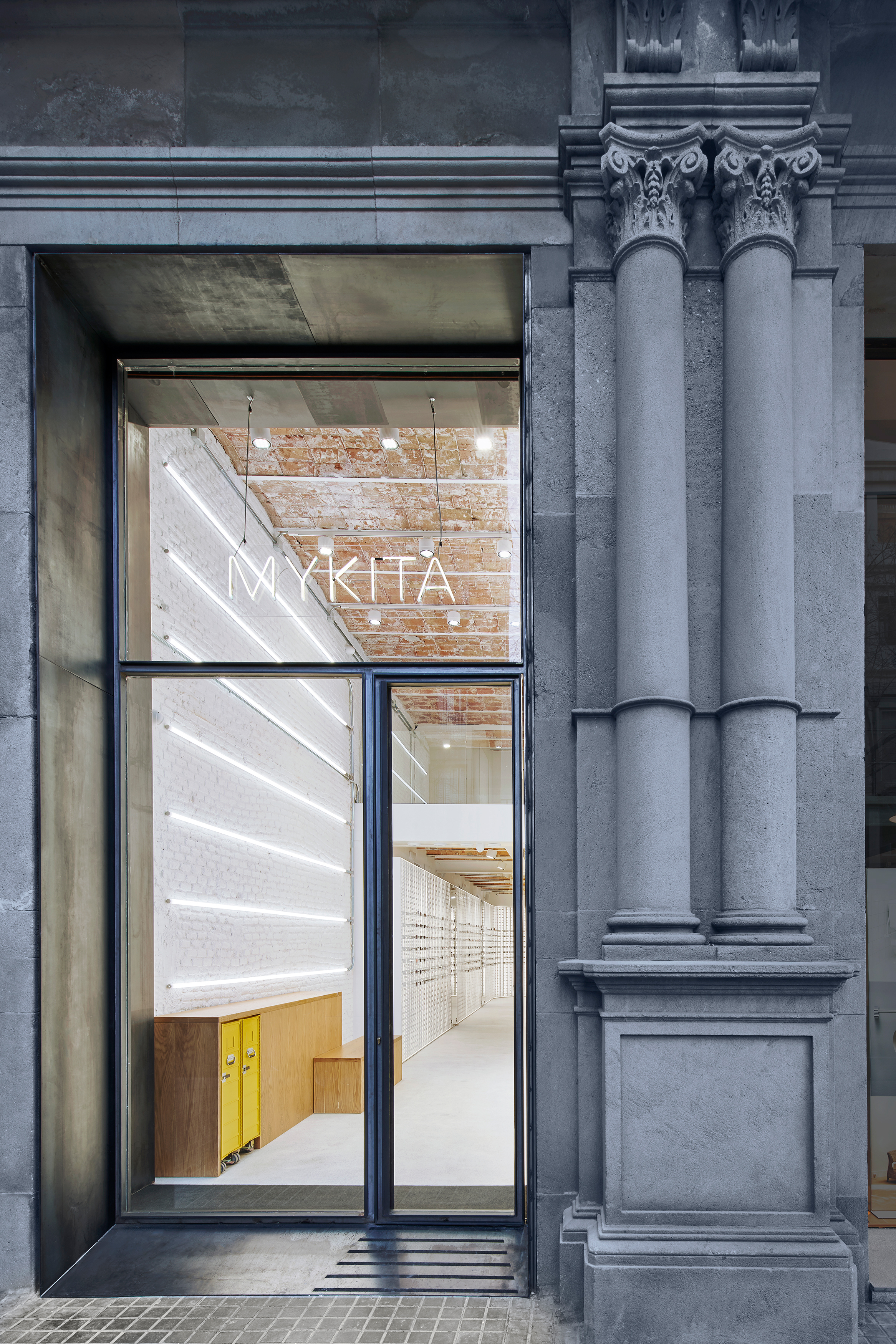 "Spain has been a strong and significant market for MYKITA since our beginnings in 2003," says MYKITA founder Moritz Krueger. "For this reason we are thrilled at the opportunity of establishing our own shop in this culturally important city, renowned for its art and architecture. The installation-like character of the MYKITA Shop interior provides an eye-catching contrast to the historicist architecture of our new address that we hope creates an inspiring connection between the present-day and the rich tradition of our new neighbourhood."
Developed by MYKITA's in-house architects, the interior design concept for MYKITA Shops mixes ready-made industrial items with custom-designed furniture. A neon tube installation already visible from the Passeig de Gràcia illuminates the high, elongated entrance of the shop. Once inside, the retail floor opens up into a wide room on the lower level of the two-level space. The signature white MYKITA WALL runs the full length of the left side of the room, curving to also cover the far end of the wall; visitors are drawn into the space in a natural movement.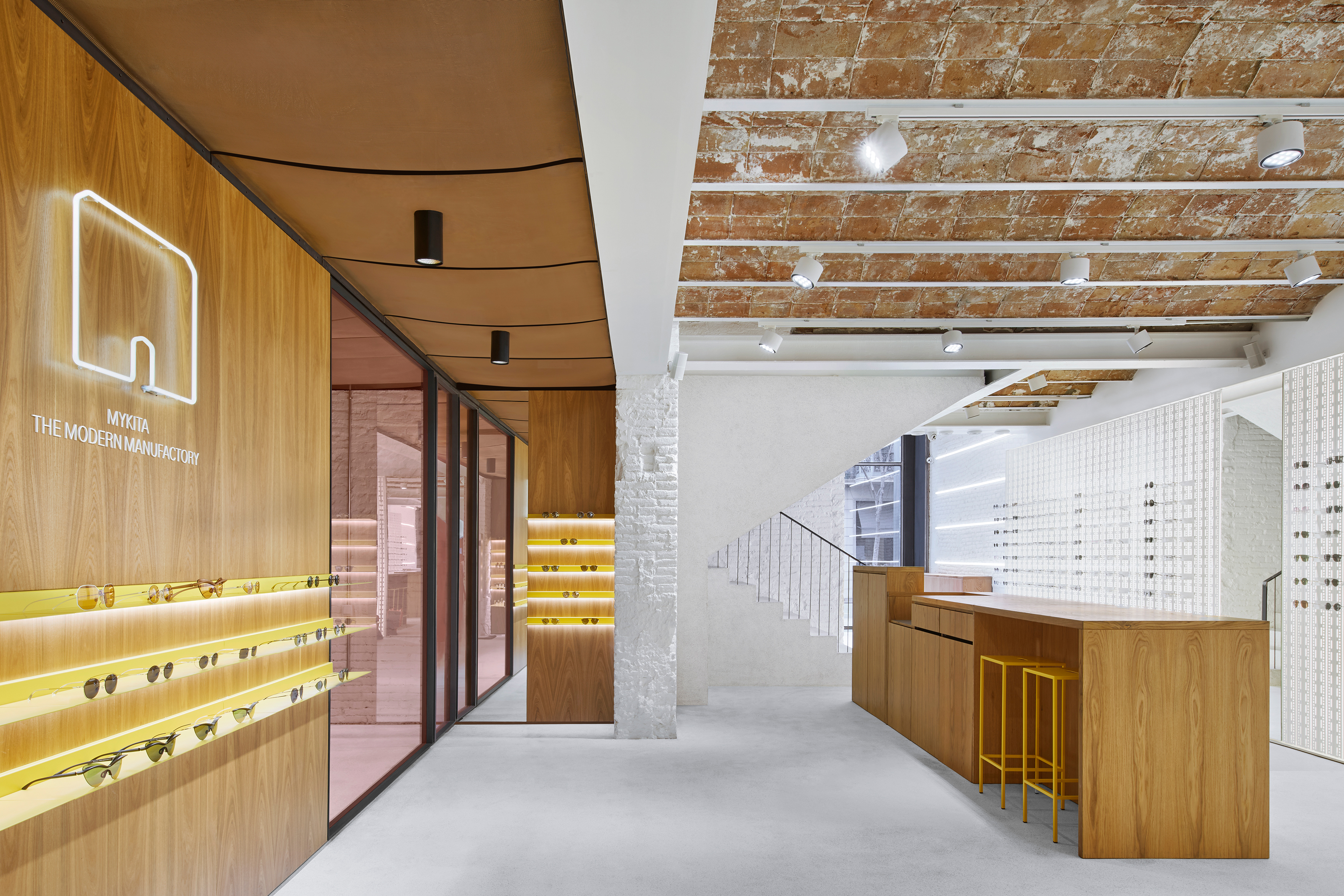 The traditional Catalan vaulted ceiling is kept free from fixtures preserving the original character of the room and maximising its spaciousness. Grey terrazzo flooring meets with the light oak wood of the custom furniture pieces and novelties display wall. Warm tinted glass serves as a partition for the optical laboratory, while simultaneously creating a kind of showcase for handcraft and high tech in the centre of the shop.
ADDRESS
MYKITA Shop Barcelona
Carrer de València 249
08007 Barcelona
OPENING HOURS
Monday to Saturday: 10.30 – 20.00