MY CITY | BANGKOK BY MONTONN JIRA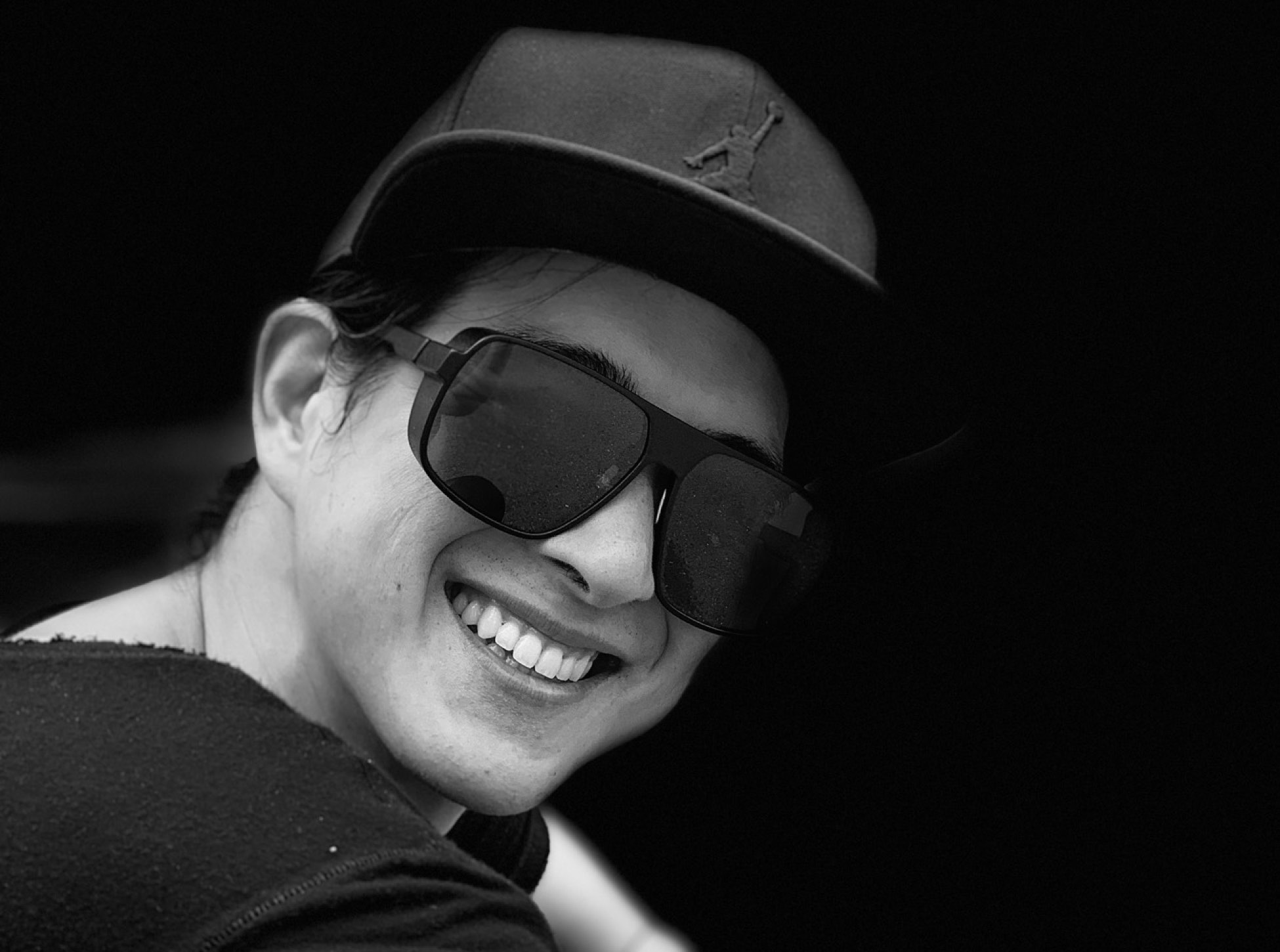 Montonn Jira, Musical artist and entrepreneur wearing MYKITA MYLON archive model DAGGOO. Photo courtesy of WDA.
Montonn Jira is a musician and genre-crossing producer from Samut Prakan region on the outskirts of Bangkok. The founder of a local studio and label called Samutprakarn Sound, as well as co-creator of the sustainable music, arts & culture festival Wonderfruit, he is also a long-time eyewear enthusiast and friend of the MYKITA HAUS. Following the 2019 opening of the MYKITA Shop Bangkok, this local multi-talent was the natural go-to to get an insider view to the Thai metropolis. So, before commercial and public life was brought to a temporary halt by the global corona crisis, Montonn Jira shared his favourite destinations for food and arts with MYKITA JOURNAL. Now that local regulations are relaxing and stores, including the MYKITA Shop Bangkok has reopened for business – the moment seems right to share his mouth-watering tour of the city.
BREAKFAST TO BRUNCH
I'm usually up pretty early each morning, starting the day off with a bit of writing, and then some yoga or a run around my neighbourhood. I'm on the outskirts of the city and it's a quiet area. Once my workout is done, it's usually time for some good food to start the day off right.
Bangkok is known for its huge selection of cuisine ranging from fancy restaurants to food carts on the streets. Breakfast or brunch has always been my favourite meal of the day and I particularly like to head to Crepes and Co. which have got great brunch offerings with a fine selection of French and Mediterranean dishes. The Lang Suan location, a cozy hangout spot, is perfect for meetings or just a solo meal.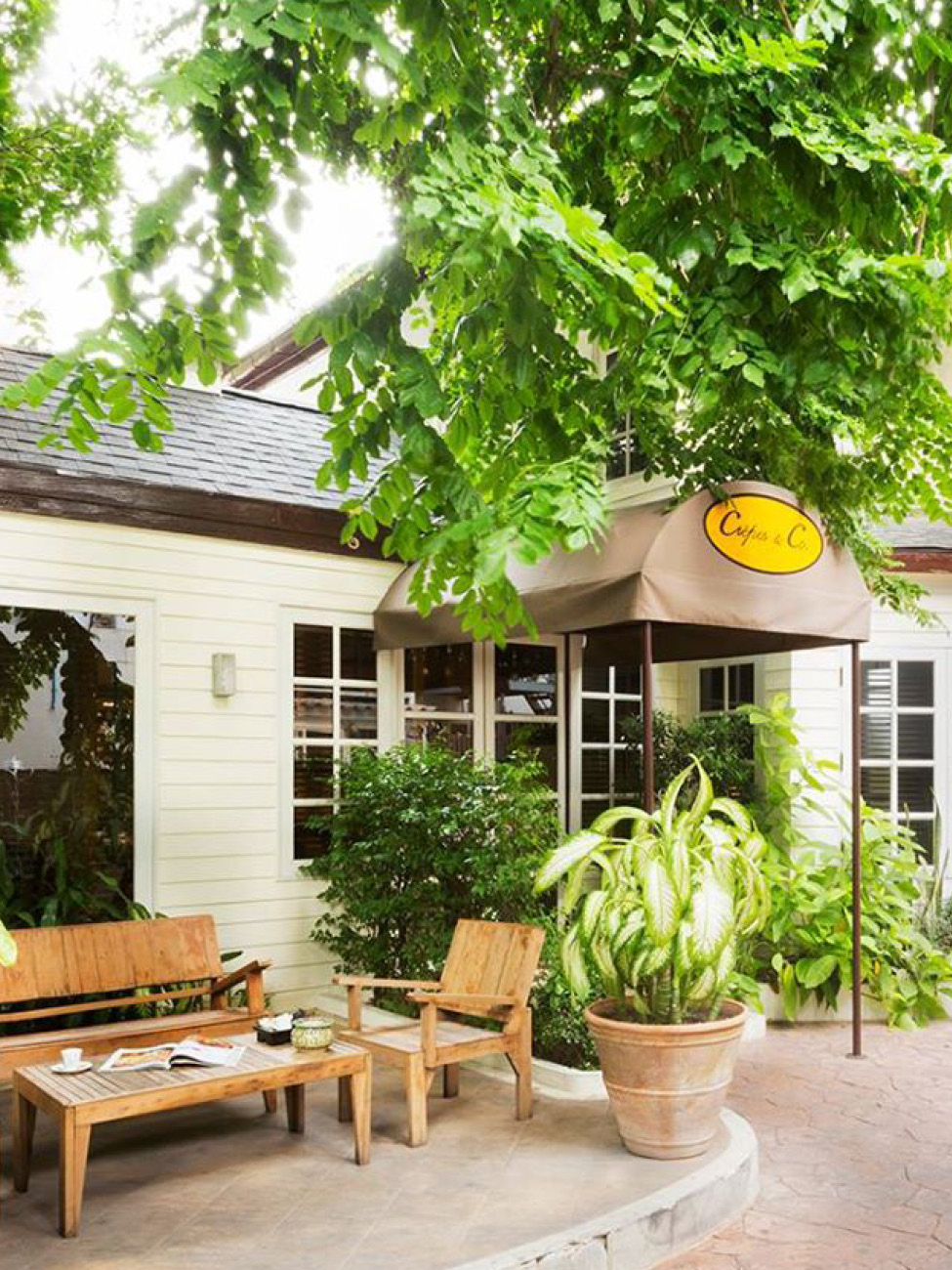 Crepes & Co, 59/4 Lang Suan 1 Alley, Lumphini, Pathum Wan District, Bangkok 10330. Photo courtesy of Crepes & Co.
ART AFTERNOON
Wrapping up brunch with some Moroccan mint tea, a short little walk down Rama 1 Rd. leads to the Bangkok Art and Cultural Centre, BACC that hosts an ever-changing list of art exhibits and performances. Although quite far from where I live, this area is very familiar as my office is right around the corner. The Jim Thompson House Museum is also right down the street, providing a perfect little art walk, smack dab in the centre of the city.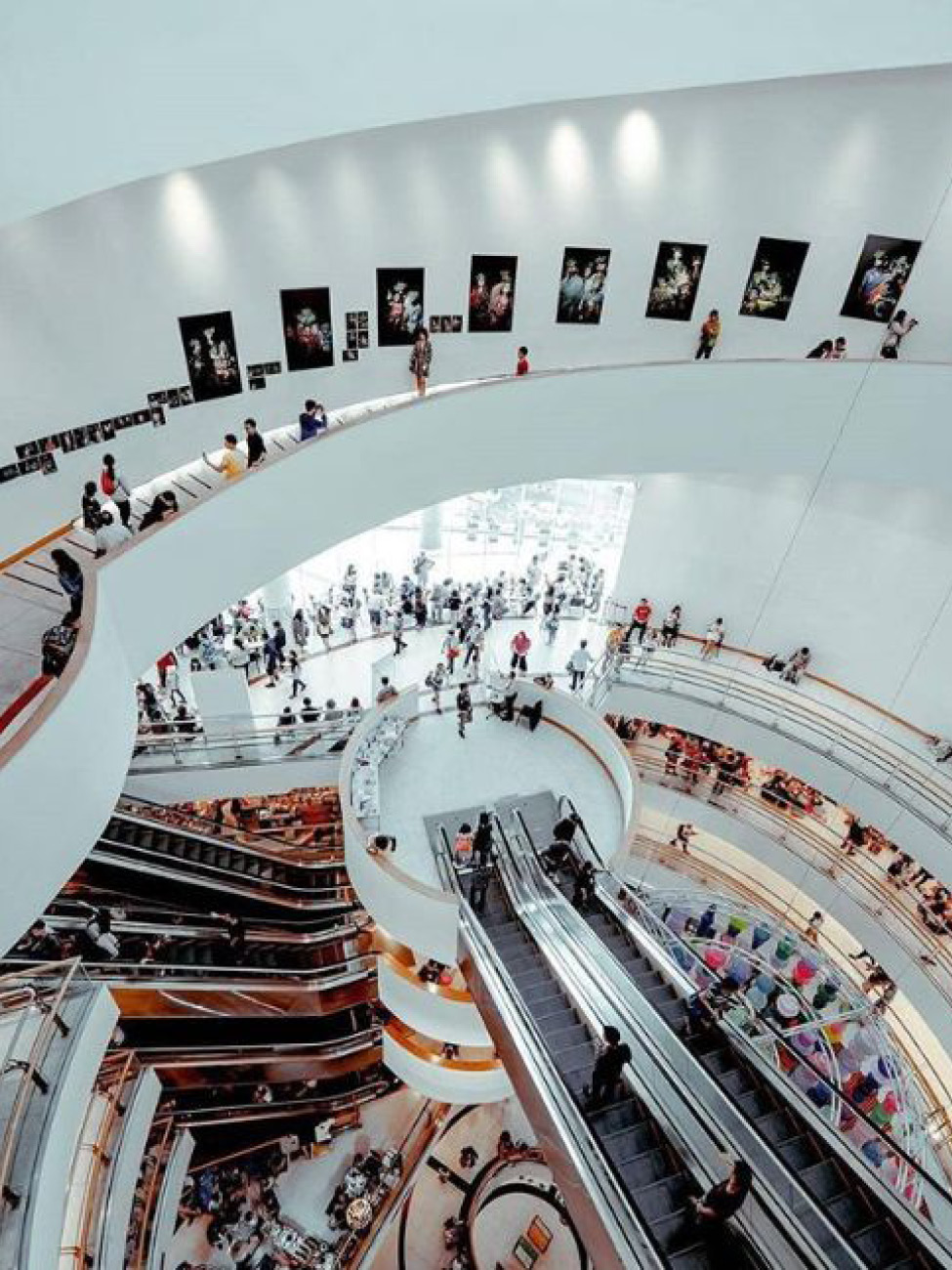 Bangkok Art and Culture Centre, 939 Rama | Rd, Wang Mai, Pathum Wan District, Bangkok 10330. Photo courtesy of ICS Travel Group.
AIR-CON OASIS WITH MEXICAN SNACKS
Bangkok Malls have become natural gathering centres. So, to get into some people watching, a stop at Siam Square with its endless shops and restaurants would be a good choice, or alternatively, crossing over into Siam Centre for more of the same. So many food options here, and a great place for a late afternoon snack. La Monita has a food truck in the middle of the food court on the ground floor at Paragon and that's my go-to for some Mexican cuisine. I recommend the crunch star, or go big and order their traditional burrito.
La Monita Taco Truck, Rama | Rd, pathumwan, Pathum Wan District, Bangkok 10330. Photo courtesy of La Monita via Wongnai and Twitter.
DINER WITH ACOUSTIC ACCOMPANIMENT
As for the evening activities, I would start with dinner at Bitterman over on Saladaeng Soi 1. Their delicious beetroot or rocket salads and their pasta dishes make up my usual orders. Other recommendations include the fresh river prawns, ox tongue and truffle pasta. The restaurant has a great ambience, depending on the day, a live acoustic duo will sometimes play rearranged cover songs adding to the overall vibe of the space.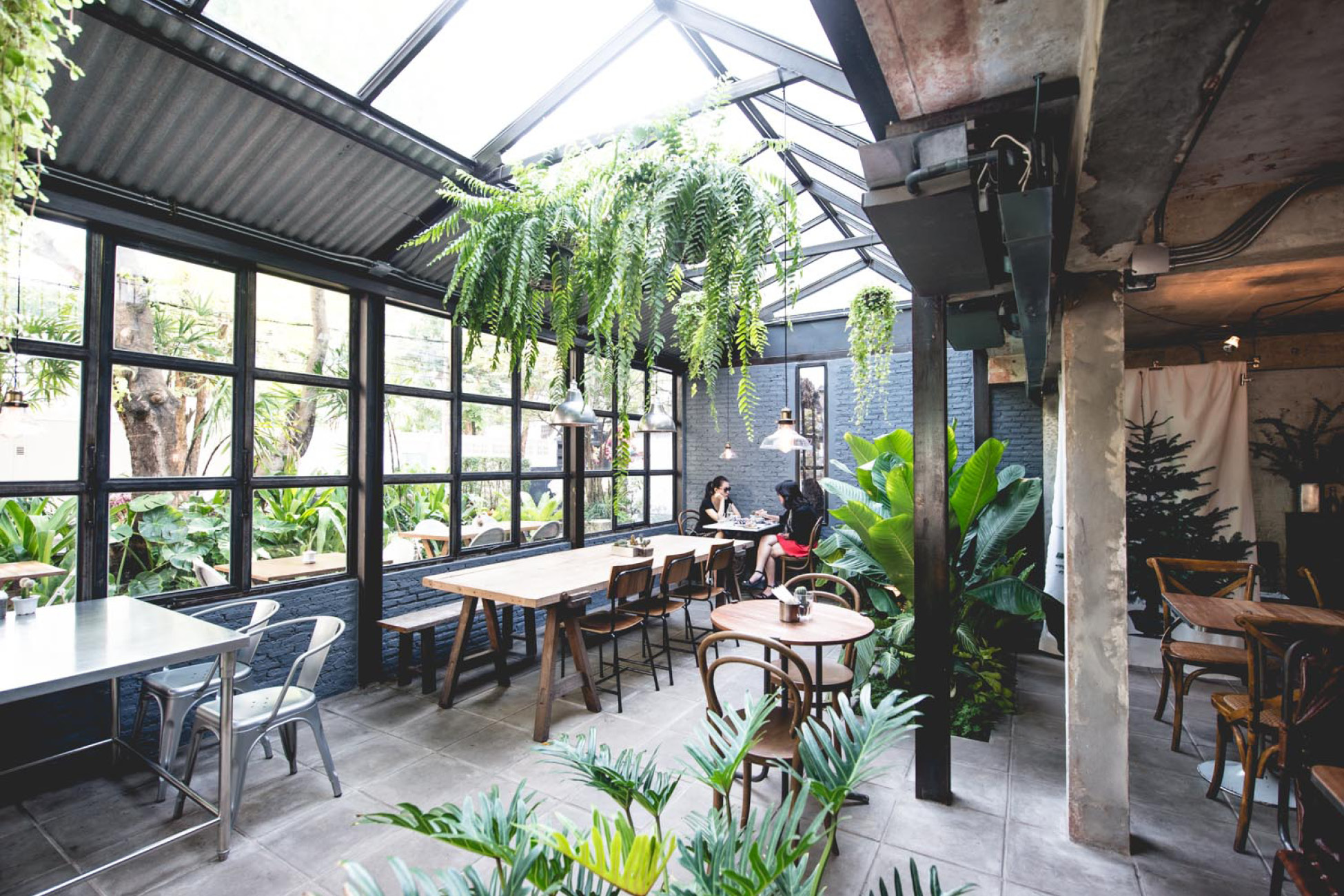 Bitterman, 120/1 1 Silom, Bang Rak, Bangkok 10500. Photo courtesy of bkkmenu.
LATE-NIGHT ICE CREAM & ART
If I'm still craving a little dessert, there is an amazing little ice-cream shop right down the road that goes by the name of Guss Damn Good. Anyone that enjoys a fine scoop in a waffle cone should not miss out on this place! And while we're in the area, it would be a shame to not check to see what is going on in the Woofpack Gallery space. The entrance to the space is adjacent to the exit of the ice-cream shop. Check the board to see what's happening and when.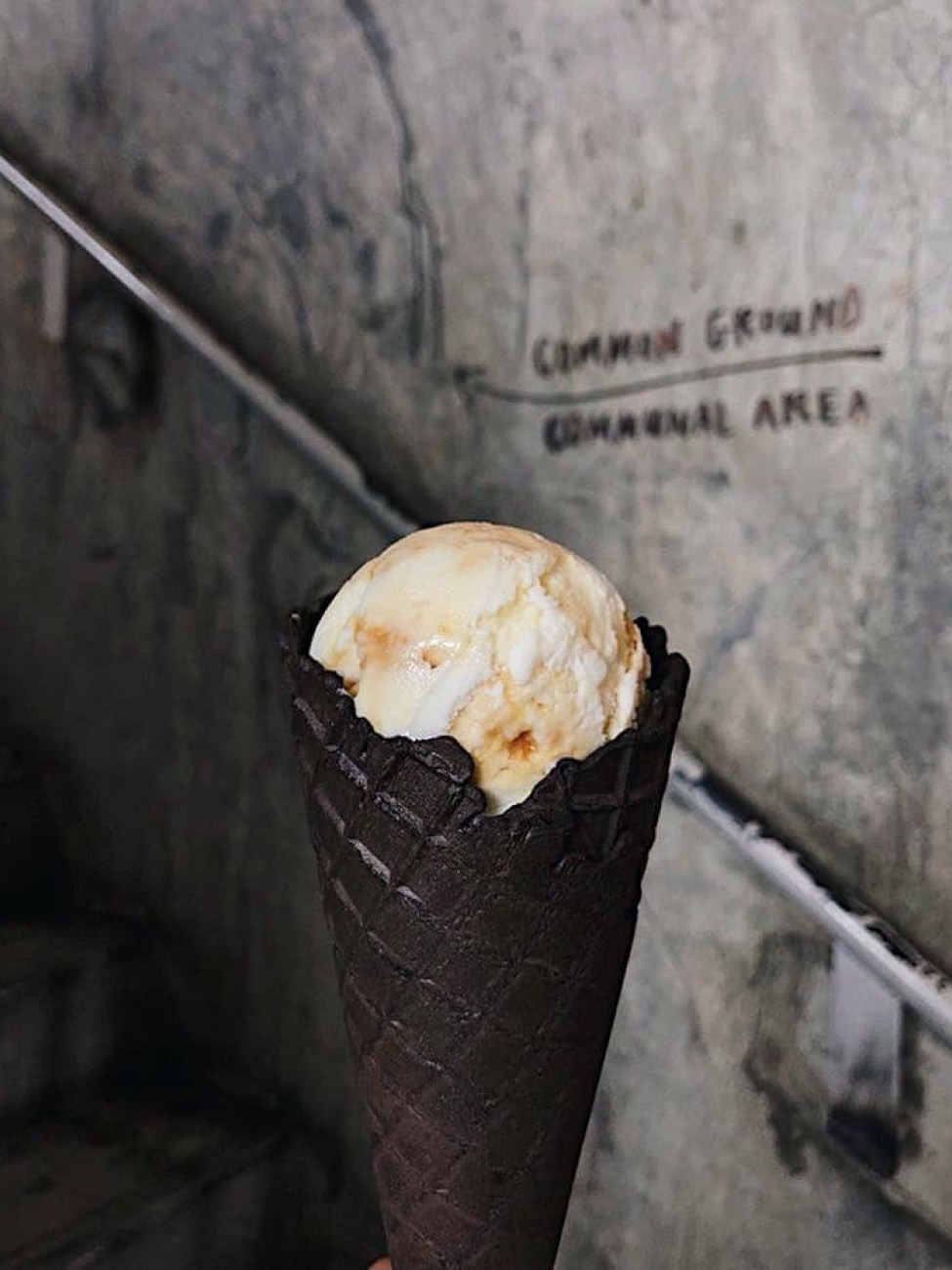 Guss Damn Good, Soi Sathon 2, Silom, Bang Rak, Bangkok 10500. Photo Courtesy of Guss Damn Good via Facebook.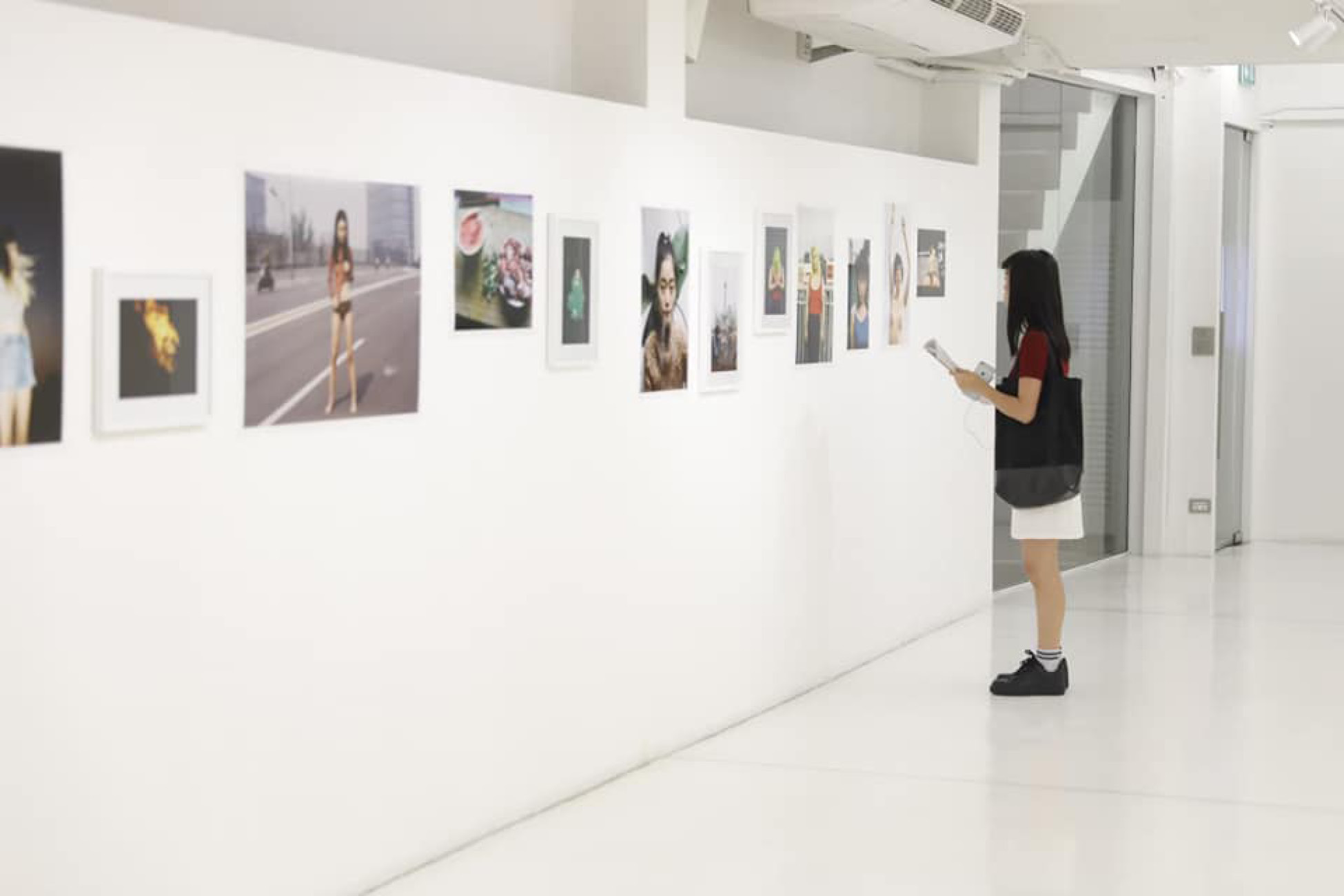 Woofpack Bangkok, 1/3-9 Sala Daeng 1 Alley, Khwaeng Silom, Khet Bang Rak, Krung Thep Maha Nakhon 10500. Photo courtesy of Woofpack.
SPECIALITY GIN BAR & BANGKOK NIGHTLIFE
I'd probably call it a night and head back towards the Bang Na area, but of course there is so much more to see and do. To continue the night with some real BKK nightlife, there's always the Sing Sing Theatre on Sukhumvit Soi 45. While in the area, be sure to check out Ashley Sutton's Iron Balls, and give his house gin a try!
Sing Sing Theatre, 4 Soi Sukhumvit 45, Sukhumvit Rd, Klongton Nua, Wattana, Bangkok 10110. Photo courtesy of Sing Sing Theatre.
The MYKITA Shop Bangkok is open again at the regular opening hours and with full services - welcome in for the last eyewear arrivals and complete, touchless eye examinations.