MY CITY | BARCELONA BY SAU POLER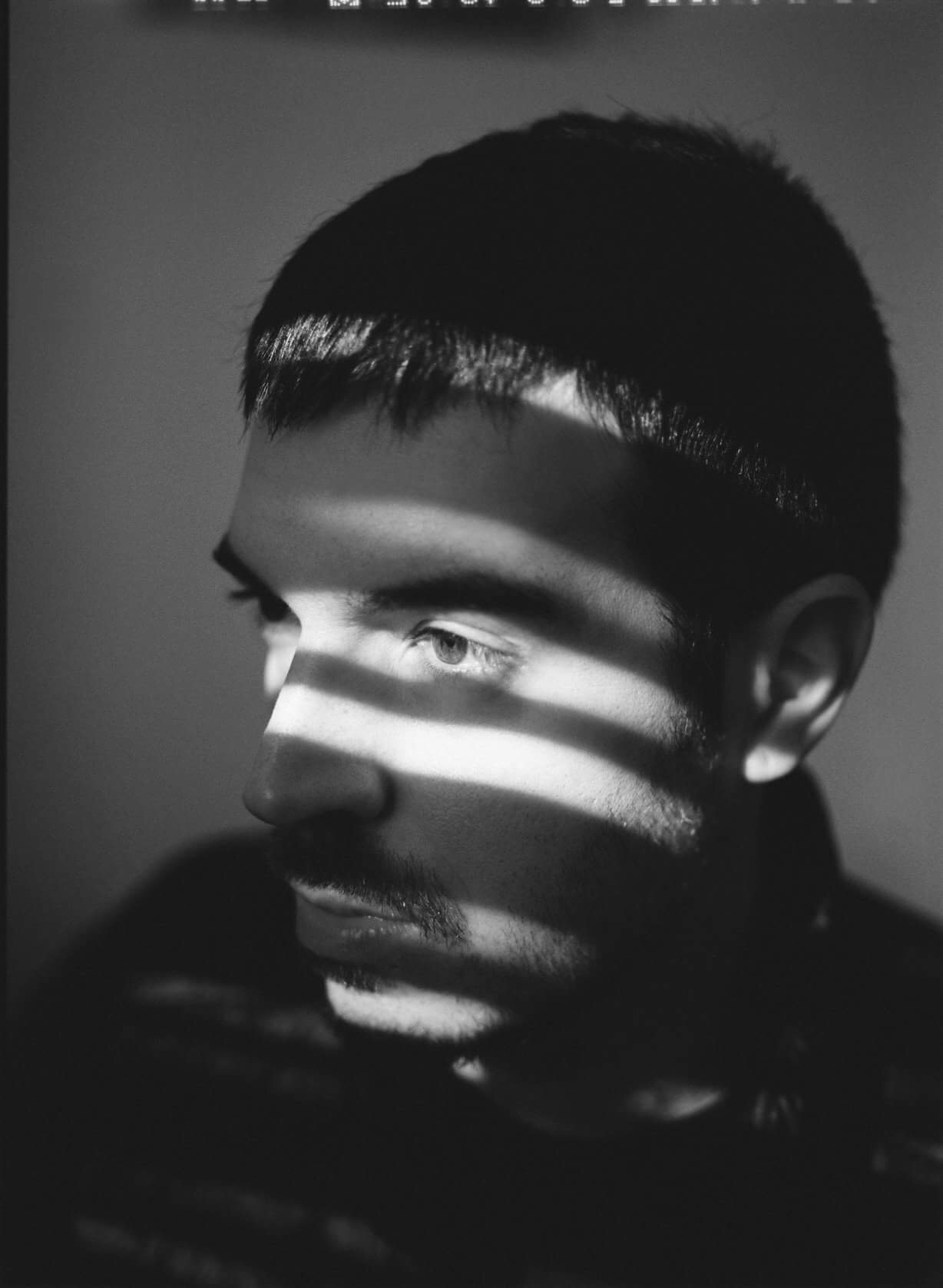 Growing up in Badalona – Barcelona's next-door neighbour on the Catalonian coast – Sau Poler is the moniker of Pau Soler, an electronic music producer, performing as a live-act and DJ on the local scene and the international stage. Following the recent opening of the MYKITA Shop Barcelona, MYKITA JOURNAL went in search of a city experience beyond the usual recommendations for this popular tourist destination.

With a penchant for nostalgic places and intimate settings, Sau Poler sent us on a downtempo tour of the city characterised by a first-rate music selection and dotted with Brutalist architecture highlights.
VINYL GOLDMINE
One of my favourite record stores is Discos Paradiso, superbly curated by the owners Gerard and Arnau. You can spend hours and hours in this place, which has a perfect blend of hard-to-find gems, rarities and the latest local and international releases from the vast electronic music world. Their recommendations are great for discovering new artists/labels. I never leave empty-handed.
SEAFOOD WITH SEVENTIES DISCO VIBES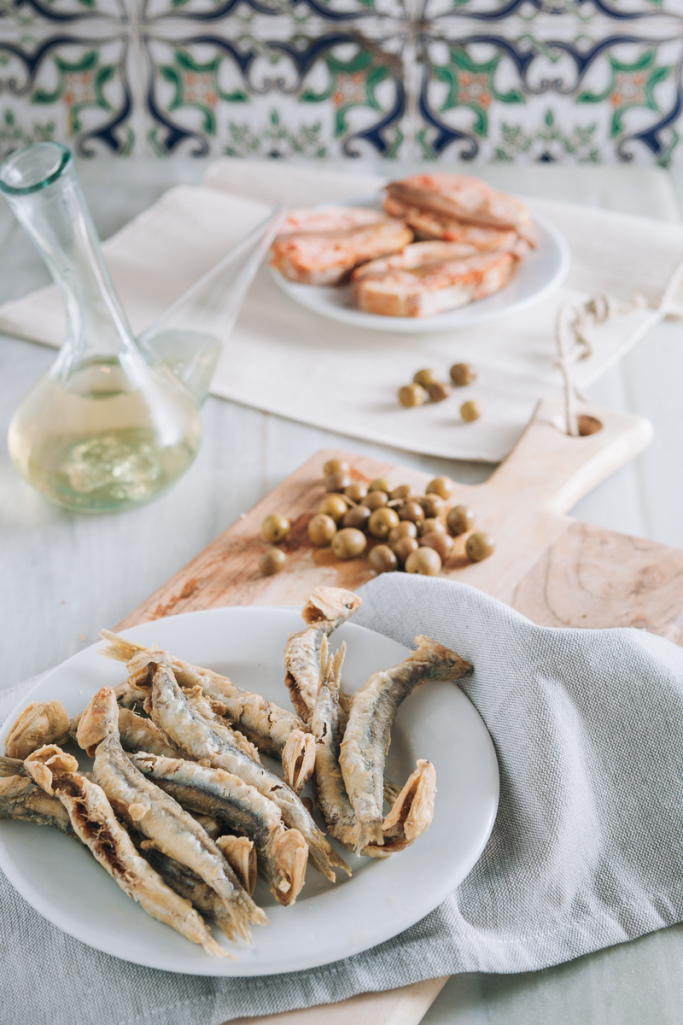 Bar La Plata: Carrer de la Mercè, 28, 08002 Barcelona. Photo courtesy of Bar La Plata.
When it comes to eating out, I prefer the classic places with a history. The legendary La Plata is an authentic Catalan tapas bar established in 1945 with tasty, simple dishes that are excellent quality and great value – very little has changed at this place in the past 60 years, and that's why I keep coming back.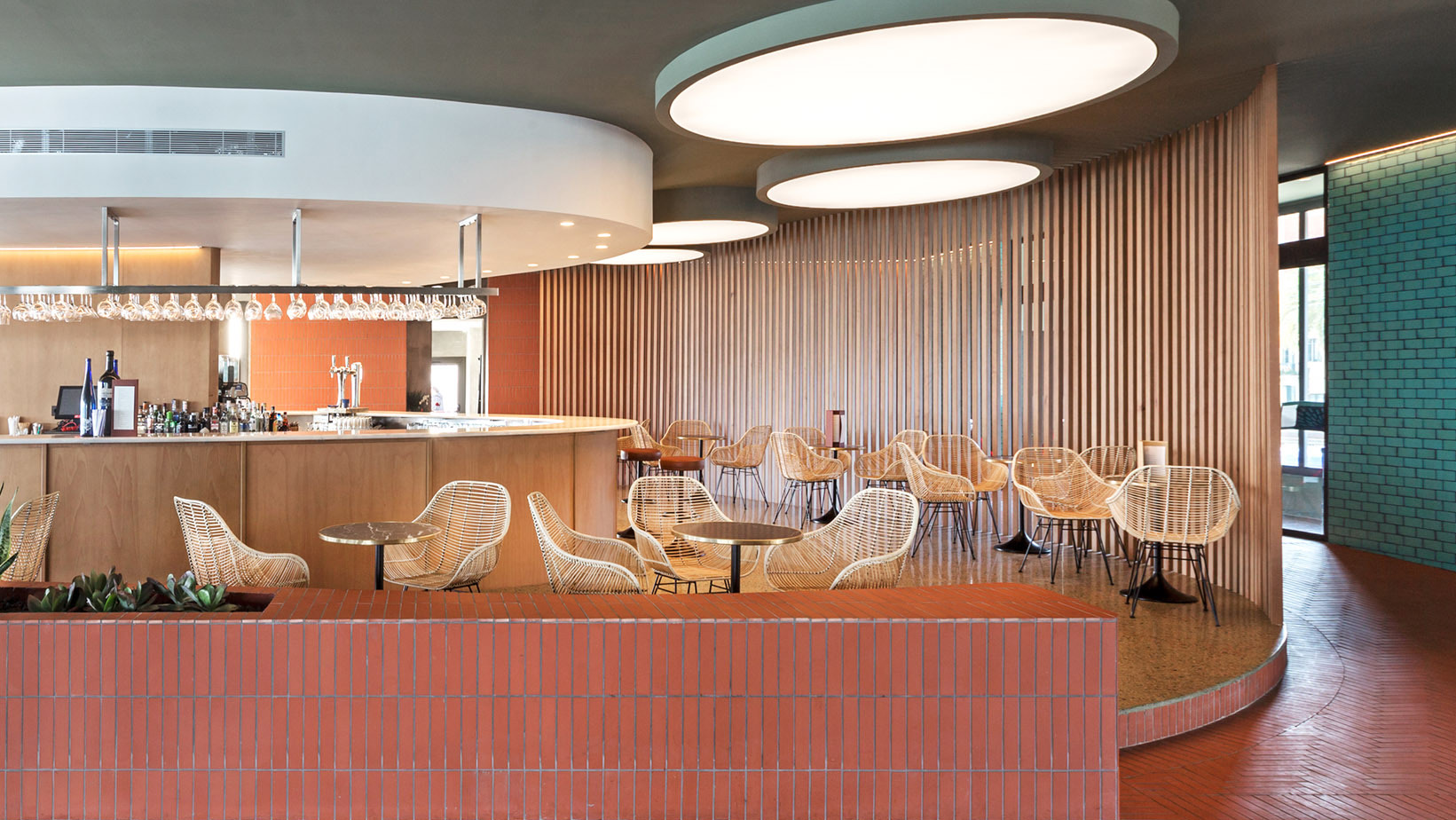 Another personal favourite is La Donzella de la Costa in Badalona, the town where I'm from. This classic was founded 1927 and functioned as a restaurant and discotheque in the Seventies. The disco closed its doors in the mid-Eighties, but reopened for a short time in 1999 with a great booking curated by underground collective Less Club – picture a Seventies NYC disco on the beach with superb music, a lovely vibe with the ecstasy flowing and you can imagine just how dreamy this place was.
Anyway, let's focus on food! These days the restaurant offers a range of excellent local products and fresh fish. It's on the pricier side, but absolutely worth it with. Plus, the outdoors chill-out and cocktail area is perfect for a drink by the sea.
Badalona is close to Barcelona, you'll be there in 15 minutes by train or metro from Plaça Catalunya, it's less packed and stressful than Barcelona and the quality of the beach is way better.
FOR THE LOVE OF BRUTALISM
I love architecture, specially those buildings inspired in some way by the futuristic world of concrete that the USSR constructed from the late Sixties to the early Eighties, or those inspired by the visionary Le Corbusier. Barcelona is a city that combines tonnes of different styles, from Gothic to Romanic, from modernism to contemporary, from pre-Olympic to post-Olympic…
Brutalist architecture is quite hard to find here, but there are some buildings from architects that were inspired by the concept and philosophy to magic effect. We have the classic Walden 7 by Ricardo Bofill finished in 1975, the three residential housing by Antoni de Moragas (1964-70), the private neighborhood of Can Mercader by Barba Corsini (1973), the parish of Sant Lluis Gonzàga by Escudero & Torroja (1970) or the social housing of the Barri de Canyelles by Giráldez, López-Iñigo and Xavier Subias (1977) just to name a few examples.
REGULAR ART AND CINEMA FIX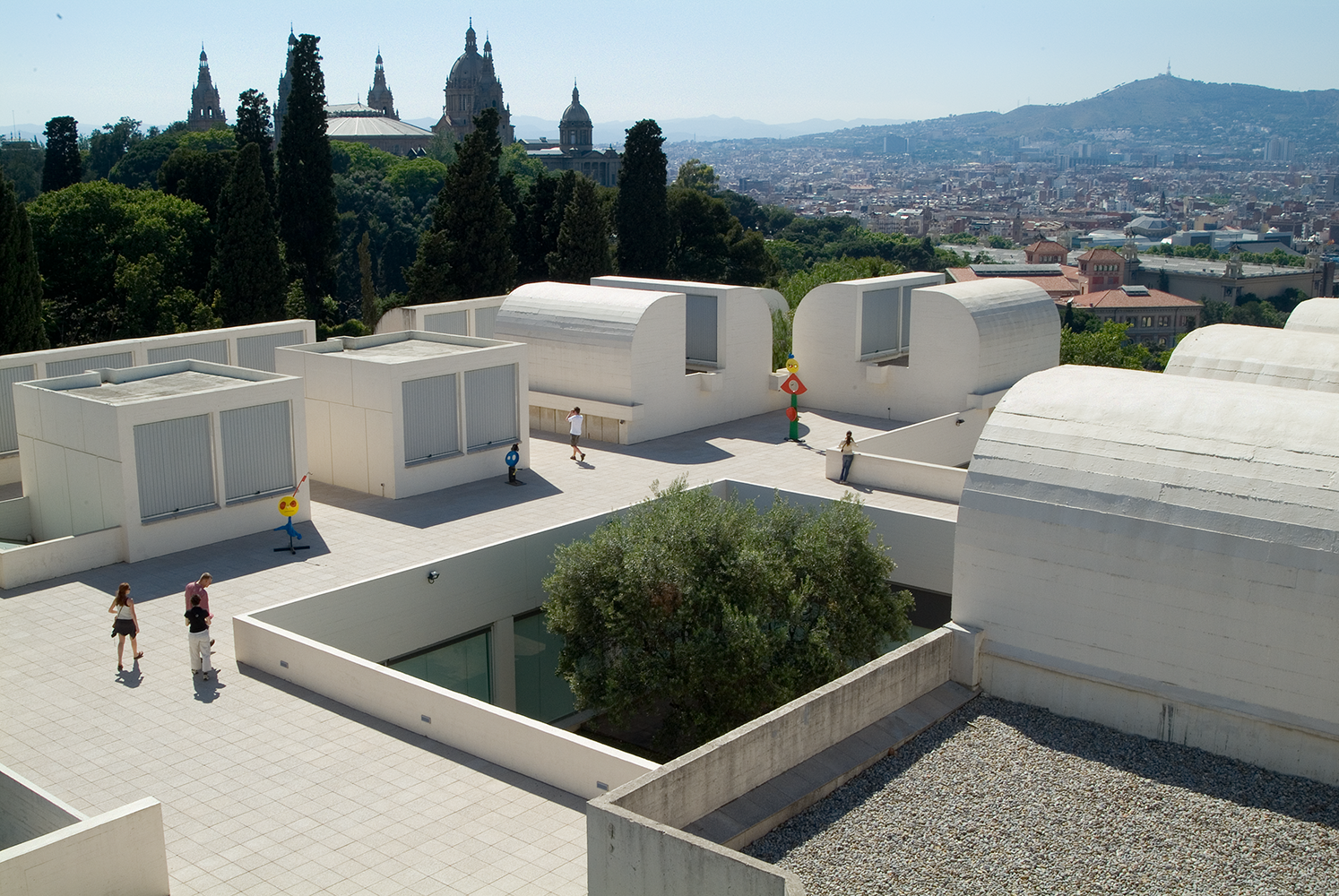 One of my favourite art museums in town is the Fundació Joan Miró. I've been always intrigued and inspired by the mysticism of his collection, and here you can find part of his archive, works and permanent exhibitions by the magnificent Catalan artist. I also love the Filmoteca de Catalunya for its constant varied selection of the finest independent and classic cinema ever made, screened in original version with subtitles.
CLUBS WITH INTIMACY FACTOR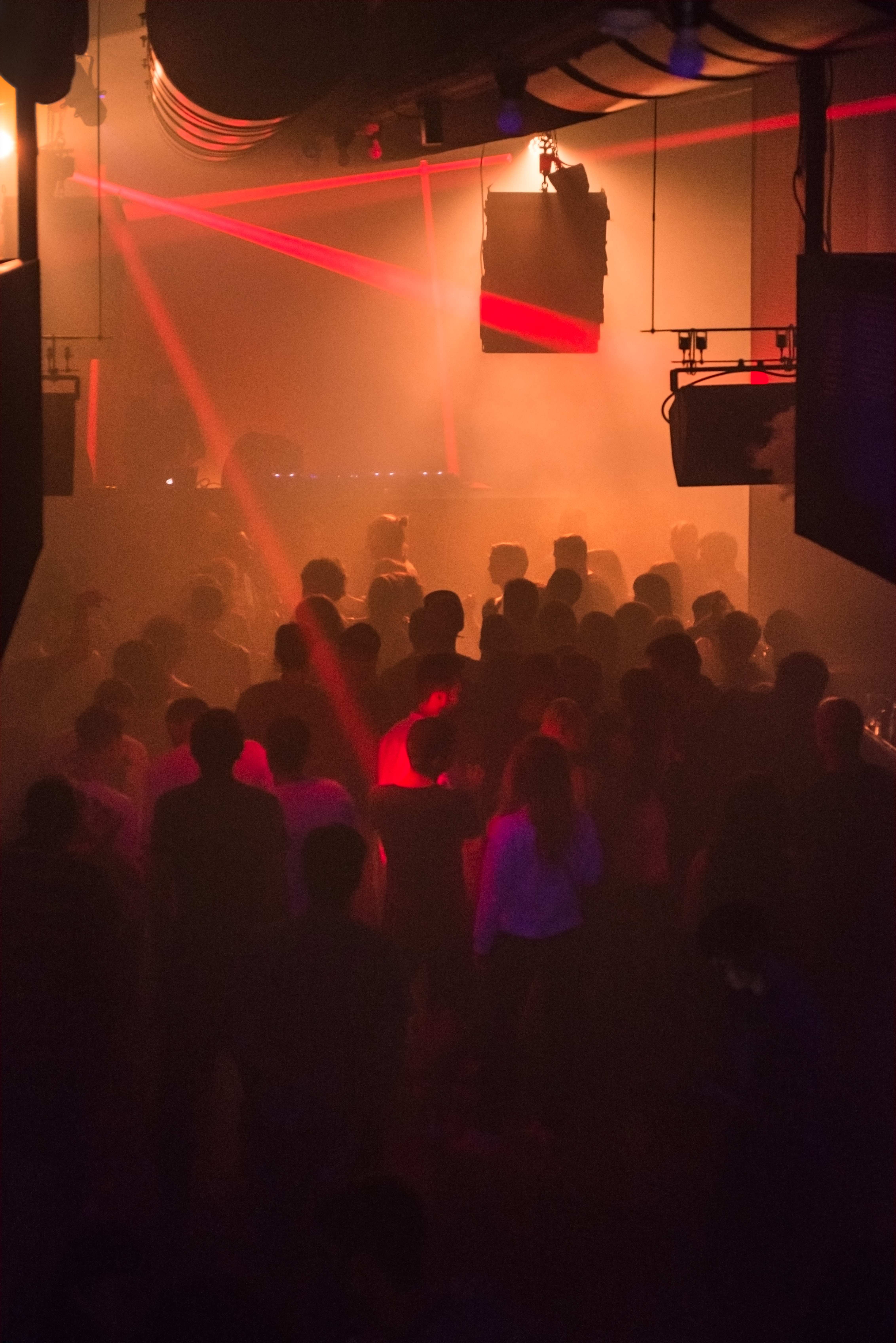 Night Club Laut: Carrer de Vila i Vilà, 61, 08004 Barcelona. Photo courtesy of Laut.
For drinks before the club, I like to head to Switch Pocket Club, located at Gracia's district. At this small, cosy bar the drinks and music are both great. The owner Sergi Deckard is a respected local DJ since the early Nineties, so the music selection is always on point with some of the best talent the city has to offer playing regularly. Having played my first live show at this venue, it remains a special place to me
To keep dancing I continue to LAUT, a small venue (230 capacity) with an amazing sound system, best music and atmosphere, as well as Club Mate (hard to find here in Barcelona). Founded three years ago by the guys who run the record label, radio show and music festival Lapsus, it's quickly become a highlight of Barcelona nightlife. No matter the name on the line up, the sets and live shows never disappoint. I had the pleasure to play several all-night sets and the experience is always so inspiring and rewarding. As a DJ, I love to play these small venues where you can connect more directly with the crowd, where you can build an atmosphere and take people on a sonic journey – it feels so much more natural.
And while you are in Barcelona, don't forget to visit the recently opened MYKITA Shop at Carrer de València 249.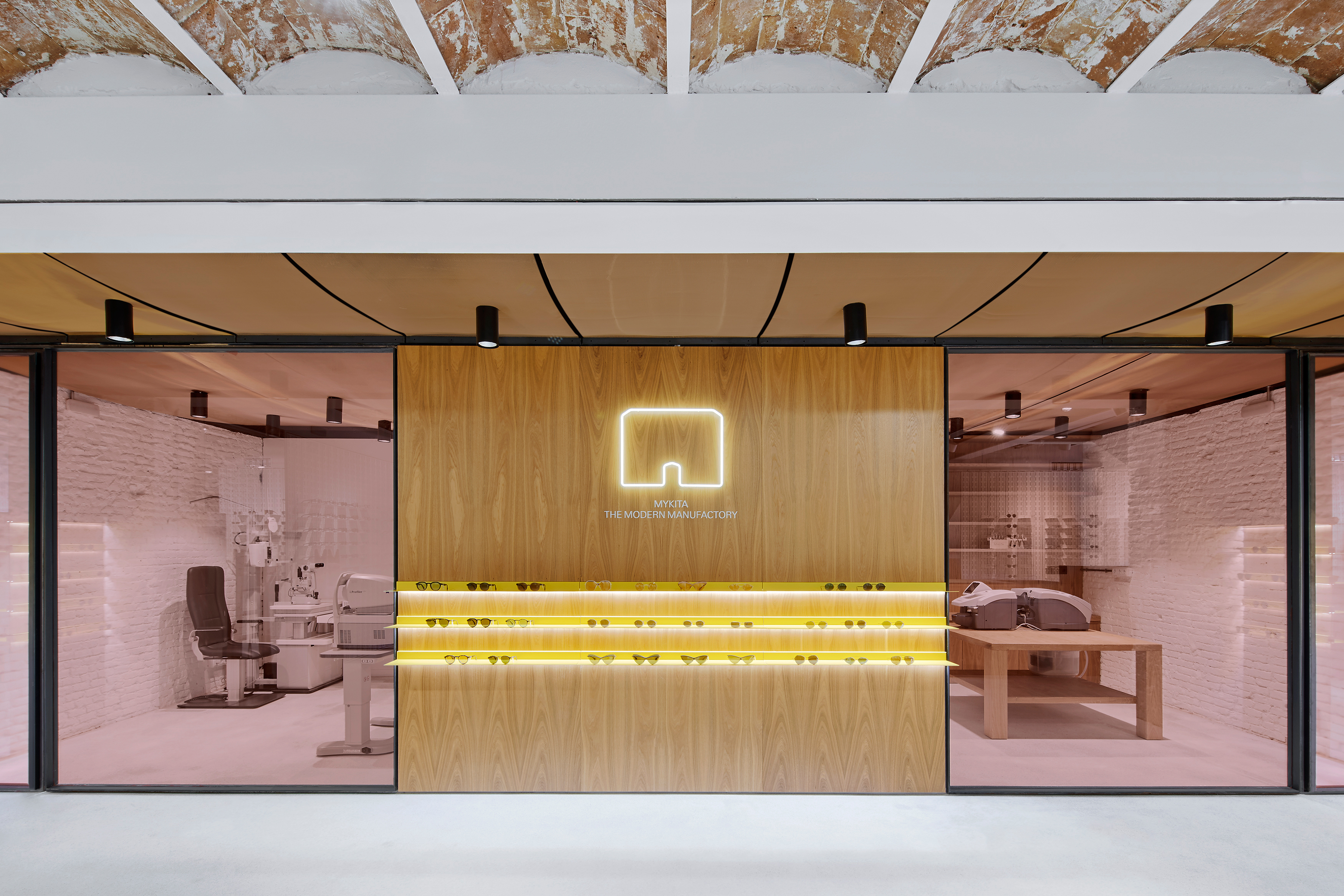 Carrer de València 249
08007 Barcelona