MY CITY | HAMBURG BY CORNELIA POLETTO
Cornelia Poletto, founder Restaurant Cornelia Poletto wearing MYKITA MYLON model PALM. Photo Courtesy of Hesse und Hellermann PR.
Notoriously passionate about Italian cuisine, this star chef is one of the best-known and popular chefs in Germany with her own cooking show and several books to her name. She currently runs her eponymously named 'gastronomia' Cornelia Poletto in the northern Hamburg district of Eppendorf. Following the recent opening of the MYKITA Shop Hamburg, we spoke to the MYKITA eyewear enthusiast to collect some insider tips on what to see and do, and most importantly, where to eat when in Hamburg.
How did you get started in the restaurant business – did you always want to be a chef?
As a young girl, I always wanted to be a veterinarian. In the end, my grades at school weren't good enough for that. In retrospect, I'm glad, because being a chef is my absolute dream job and if I had the choice, I'd do it all exactly the same way again.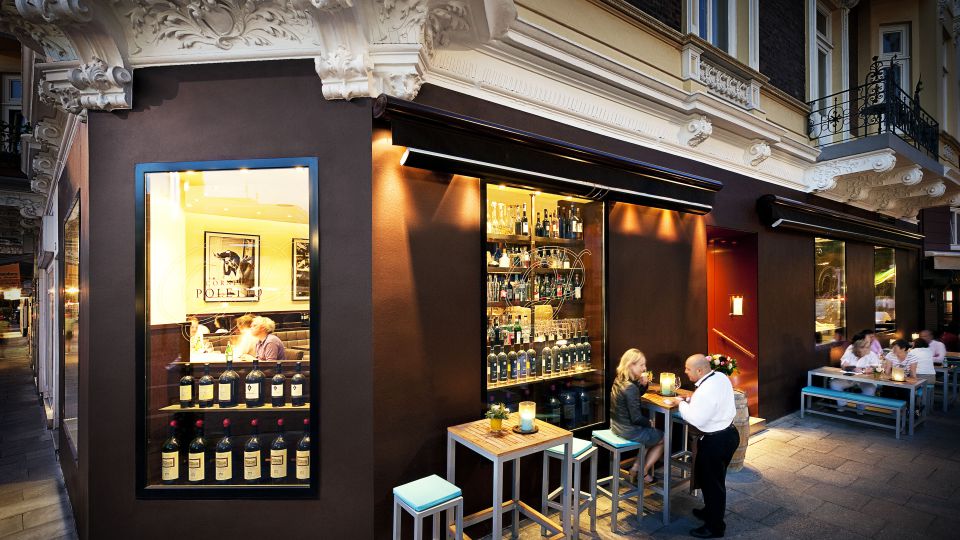 Restaurant Cornelia Poletto, Hamburg. Photo Courtesy of Studio Lassen.
Hamburg is known for its diverse cultural program, ranging from nightlife on the Reeperbahn to the architectural highlight of the Elbphilharmonie. What is your favourite place for culture?
I must admit that I'm a big fan of the Elbphilharmonie. Yes, the building costs went way over budget, but like Sydney and its opera house, Hamburg has gained an impressive landmark with the Elphi that is also an international eye-catcher. It's just a shame that we've had to do without culture for most part of the last year.
Elbphilharmonie, Hamburg. Photo Courtesy of Maxim Schulz.
Where does a star chef as yourself like to go for dinner in Hamburg?
At the moment, only in my own kitchen. But as soon as restaurants are allowed to reopen, I look forward to visiting my favourite restaurant, Nikkei Nine, a Japanese-Peruvian fusion restaurant with an incredible design and ambience right at the Inner Alster lake.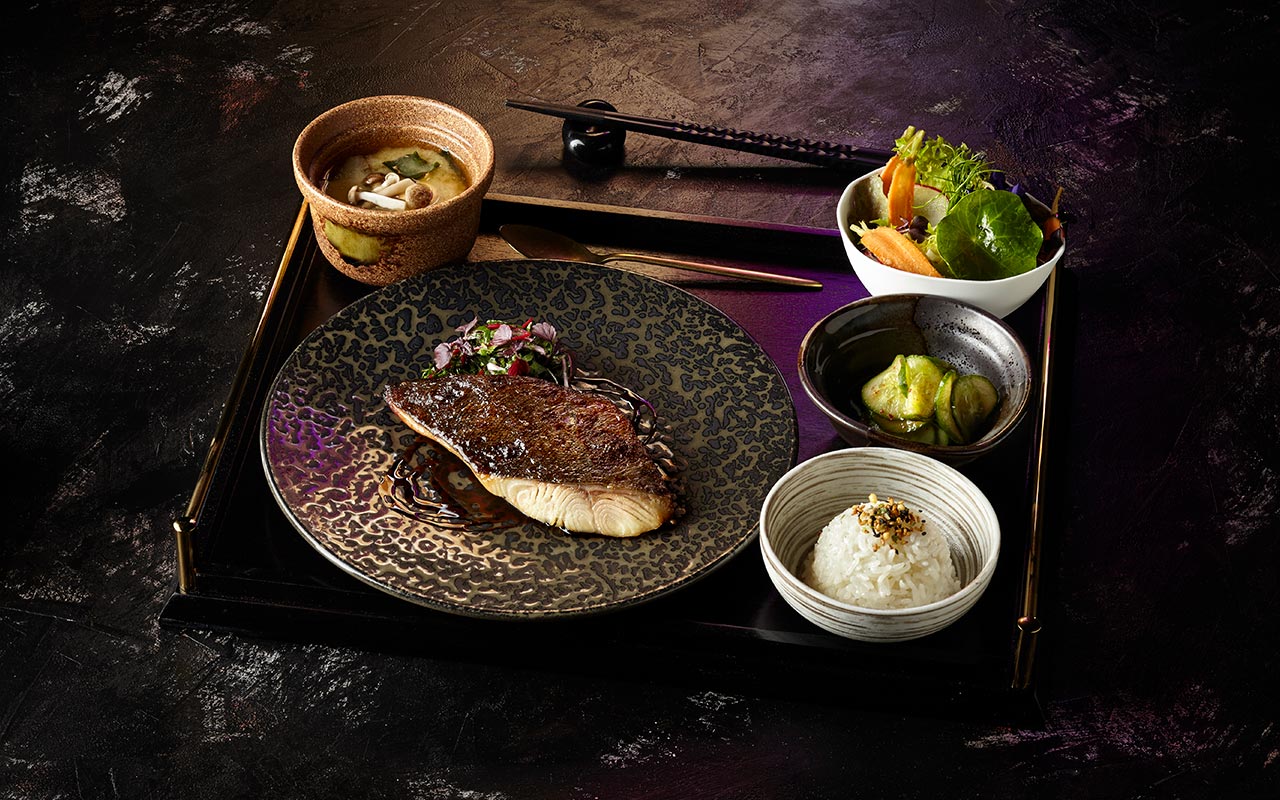 Koji Cod at Nikkei Nine Restaurant. Photo Courtesy of Nikkei Nine Restaurant.
Where do you buy your ingredients for cooking at home?
I like to go to Frische Paradies or buy directly from the producer, for example Gut Wulksfelde in Tangstedt, an organic farm just outside of Hamburg.
Can you tell us about any interesting markets or unusual places to discover in Hamburg?
It's a real classic and can be found in almost every Hamburg travel guide, but it's actually also my favourite: the Isemarkt. I love having a little chat with the cheese man while tasting all the different varieties, or exchanging ideas with Malte, who sells only herbs, salads and spices at his stall.
How about galleries or museums – what are your favourite spots?
Unfortunately, I don't often find the time to visit exhibitions. But I do like the Museum für Kunst und Gewerbe, the Galerie der Gegenwart and especially the Deichtorhallen."
Hall for Contemporary Art. Photo Courtesy of Henning Rogge / Deichtorhallen, Hamburg
You are also an author – what is your recommendation for bookstores in the city?
I always go to Heymann – it's a Hamburg family business in the third generation.
Finally, what's the best spot for lunch or coffee in downtown Hamburg?
I adore the Petite Tortue, which is actually located in the same Stadthöfe on Neuer Wall as the MYKITA Shop. Macarons, madeleines, tartines, croissants... stopping briefly at this daytime bar is always like a little trip to France and mini vacation from everyday life.

The MYKITA Shop Hamburg is open with all services. Visitors are welcome to make a personal appointment but not required to – please refer to the shop page for updated opening hours.