MY CITY | NEW YORK CITY BY MIKE ECKHAUS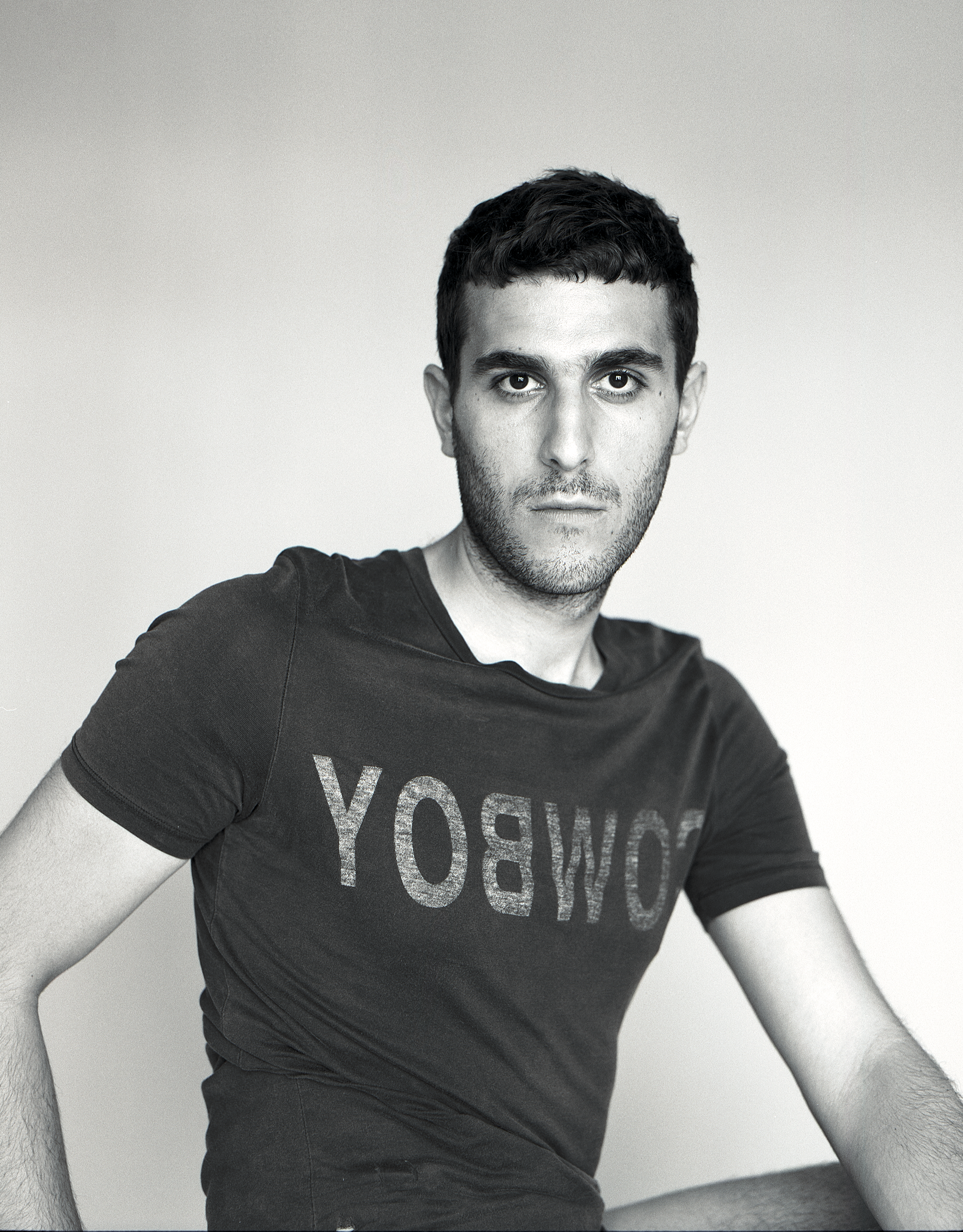 Mike Eckhaus, Co-Founder of Eckhaus Latta. Photo courtesy of Eckhaus Latta.
Mike Eckhaus is a New Yorker and co-creative director of the directional fashion label Eckhaus Latta alongside Zoe Latta. Raised just outside New York City in nearby Westchester, teenage Mike soon grew accustomed to long rides into the city on the Metro North train. Deciding eventually to leave nature behind, he is now a long-time resident of Chinatown, also home to the Eckhaus Latta design studio. The alternative approach of the NYC-based fashion label is now widely credited with sparking a new generation of underground brands and challenging the establishment with their unique fashion-week experiences.
After meeting the design duo at the opening of the new MYKITA Shop New York earlier this year, MYKITA JOURNAL talked Mike and Zoe into sharing their personal recommendations and favourite haunts of their respective hometowns. Keep an eye out for the coming story on Los Angeles, but first up is a plunge into New York City in the inimitable words of Mike Eckhaus.
MORNING ROUTINE IN CHINATOWN
"I live in the part of Chinatown where nothing is nice – it's true! And our design studio is in another part of Chinatown, closer to Grand St. and the Lower East Side, so I have a tiny walking route to work. I always try to avoid the bigger intersections of Grand St., Bowery and East Broadway and prefer to walk up on Division St. and cut up Forsyth and walk along 'the skinny park' - Sara D. Roosevelt Park. It's a short commute and the park is not that eventful, but there are some real characters there."
"My favourite park is actually Seward Park in Chinatown – on weekends I'll go there to relax. We even held a show there one season. The design studio used to be across from the park on East Broadway and rats would come into the studio basement. That's a very New York thing; it was a nightmare. We even had this pest control person come and try to solve the problem. I had an intern who was overwhelmed by both the rats and New York…I was like – What did you expect? That's the neighbourhood. She was the only intern who didn't last."
Little Canal: 26 Canal Street, New York 10002. Interior Design by Mia Gorretti Layco. Photo courtesy of Little Canal .
FINEST COFFEE AND CROISSANT
"My usual order is just regular coffee with whole milk – doesn't matter if it's iced or hot. I used to go to Little Canal all the time. Sometimes I go to Oliver Coffee, which I've nicknamed 'Little Henry's' because…well, it's off Henry St., that's all. But honestly the best deal in the entire Chinatown zone is Tous les Jours. They're fucking amazing and they have two-dollar coffee and croissant for four bucks –the best croissants and coffee, hands-down."
The Metropolitan Museum of Art: 1000 5th Ave, New York, NY 10028. Photo courtesy of The Metropolitan Museum of Art.
VIEW ART NOT CROWDS
"Honestly, I've been not-so-hot to art things lately so I'm a bit wishy-washy. That said, The Whitney is always fun. I love going to MOMA PS1 but haven't been there for ages … I like Bridget Donahue gallery. I feel the artists she represents are peers, like Jessi Reaves and Susan Cianciolo. And aside from that, she has a strong perspective and I really appreciate her space.I love going to the Met Museum on a Saturday evening, which is a New Yorker secret. People don't know that they're open late so you can avoid tourists and be in the museum when it's calm. If you have a job that doesn't allow you to go on Tuesdays at 9 am or 1 pm then it's a fun cheat to go at 5 or 6 pm on a Saturday."
Whitney Museum of American Art: 99 Gansevoort St, New York, NY 10014. Photographed by Karin Jobst, 2014 & 2016. Courtesy of Whitney Museum of American Art.
LAIDBACK LUNCHES
"My favourite lunch spot is Factory Tamal, which is definitely not a hipster place. I get the Torta Quesillo with chicken - which is so amazing that I'd eat it four days a week. For people-watching, I go to Dimes and sit in 'Dimes Square' (which is the locals' nickname for where Canal St. meets Division St.) It feels summer camp because you know you're going to run into at least five people you know there, which can be cute. My Dimes order is this bean and kale chilli with yoghurt and kombucha."
Factory Tamal: 34 Ludlow St, New York, NY 10002. Photo courtesy of Factory Tamal.
"Lately I've been into Bếp Gà on the park by Forsyth St. It's straightforward cooking - they have an amazing chicken pho with a quail egg that I eat too often because it's so good."
"I've also been making my own salad for lunch from Trader Joe's. It just opened and it's sexy and cool and awesome. Have you been to the new Essex Street Market? They have all the same food vendors but more homogenized which is a bit sad, but the presentation is what people expect now in that type of context. The renovation really blows my mind. There are so many cute spots inside and a food court where you can sit and eat. It reminds me of a Berlin 'KaDeWe'-vibe, like the food court aesthetic of a very fancy department store, but cuter, and in New York City."
AFFORDABLE FASHION
"I really like James Veloria. The owners Brandon Veloria and Collin James are charismatic, nice and nurturing people. They have a really good mix of vintage design clothing that's affordable. The vibe is campy-kitschy, a mix of things from the late Eighties to early Aughts: Jean Paul Gaultier and Moschino or then they might do a special Tom Ford for Gucci section or Comme des Garcons or Helmut Lang. It's not that feeling of 'I can't afford any of these things!' I mean, things aren't cheap-cheap but it's not astronomical. It's really a much cuter commercial environment in the Chinatown mall — and the Eckhaus Latta store is next door, we're neighbours."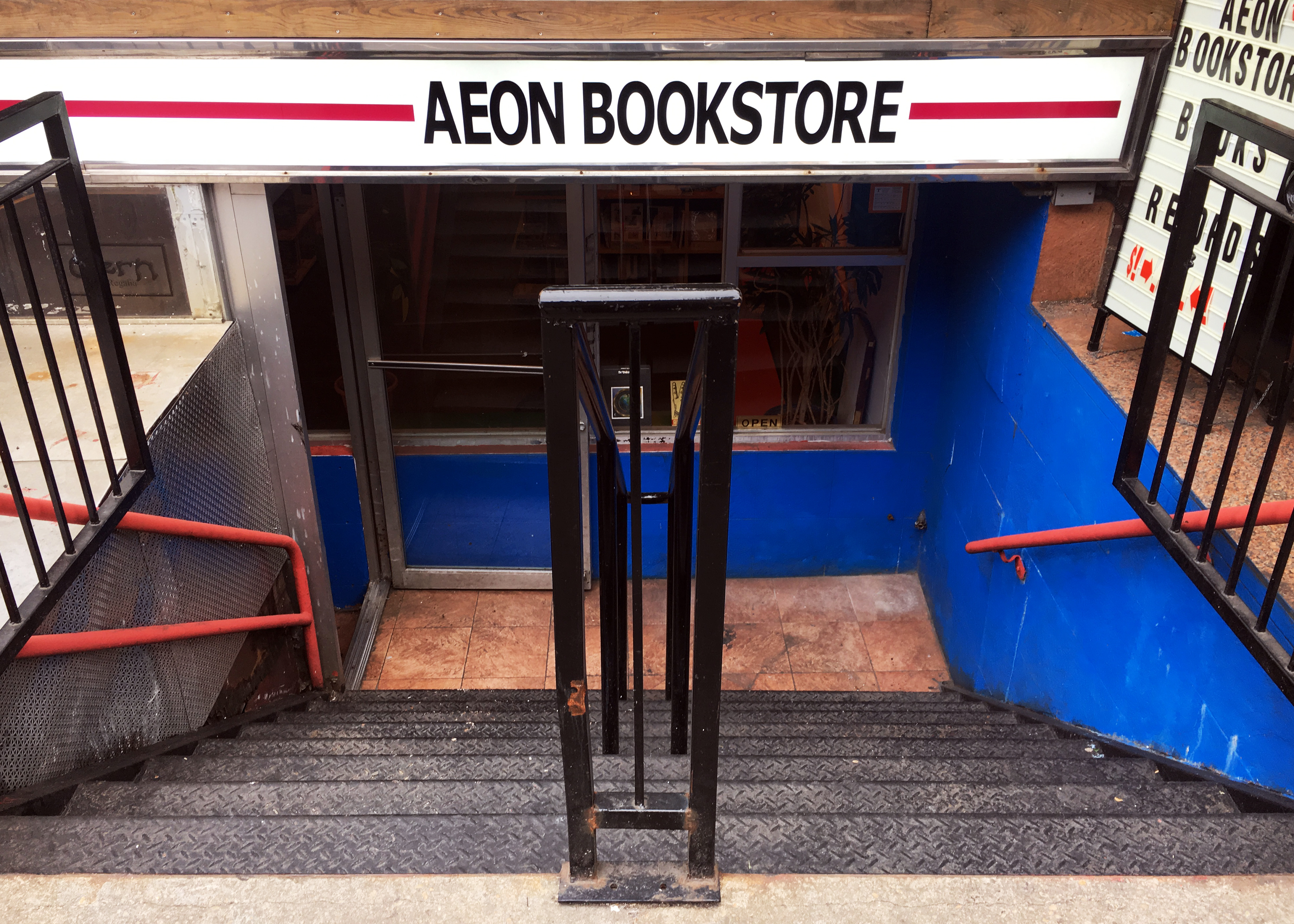 Aeon Bookstore: 151 E Broadway, New York, NY 10002. Photo courtesy of Aeon Bookstore.
BOOK FETISH SATISFACTION
"Obviously the NY institution is the Strand bookstore. Aeon Bookstore just opened up on East Broadway.Mast and Dashwood are fun - that kind of fun where you look and fetishize really nice coffee table books."
"But honestly the best thing in the world is the FIT Library. You have to make an advance appointment; you can't go on a whim. And it is insane. When I went there I saw every single issue of Six Magazine and then stuff in their special collection that's really rare and expensive. The librarians are in white lab coats and gloves. And then there are look books from every-single-brand-forever or like every issue of Gap Press Japan. It's amazing if you want to see anything pre-2000, which isn't so well-documented on the Internet, or if you're trying to see things from pre- style.com. It's a place where you could get lost forever."
CURRENT DINNER GO-TOS
"There are so many options here, which is why I moved to New York — you can eat everything, anywhere, any time. Dinner is tough, though: Where do I go that is convenient and not crowded? I love Fanelli café (94 Prince St) for a drink. I've been trying to go to Williamsburg (and Brooklyn in general) more. I just got so tired of eating at my usual places in the Lower East Side: The Ten Bells, Mission Chinese, Café Petisco. I eat Chinese food in Chinatown. The best places are the hole-in-the-wall kind of places like Spicy Village (on Forsyth). I'd rather get a good cocktail and sit out on a Friday night. Elephant & Castle in the West Village is BYOB. Your first bottle is free then they'll go 15 corkage. Walkers in Tribeca is cute. Maybe I should try to push my life more that way…"
FINDING FUN AFTER DARK
"I don't party too much. I'm not that fun anymore! So wherever the night takes me… But sure, I go out still, maybe I am still fun? Anyone who wants to let me know where to go— I'm up for anything. On the other hand, what's fun? I can't be hungover during the week anymore, too old for that. Everywhere is crowded too. It's like, 'Don't come to New York, we have enough people here!'"
Honey's: Tasting room for Enlightenment Wines Meadery. Photo courtesy of Enlightenment Wines Meadery.
"But ok, ok. No Bar is cute. Honey's is fun; it's fun to wander in that neighbourhood, which is like the Meatpacking district of Bushwick, an industrial club zone. I try to order anything like a margarita (or close enough to one). A margarita is the goal. Club Glam by the Glam Collective is fun, but I've been going there for ten years, which is a little weird. No tea, no shade - I'm just saying that it might be time to find more.
"I'm into New York rewinding. I like the idea that things that I once went to when I was in high school or college are coming back. I'm in a 'retro mode': like Patis just re-opened, or like the Misshapes era of Don Hill - that's what I'm looking for. I like the idea of being into it now, which might not be possible at all!"
And while you are in New York, don't forget to visit the MYKITA Shop at 458 Broome Street, 10013 New York.