MY CITY | PARIS BY AMALIE GASSMANN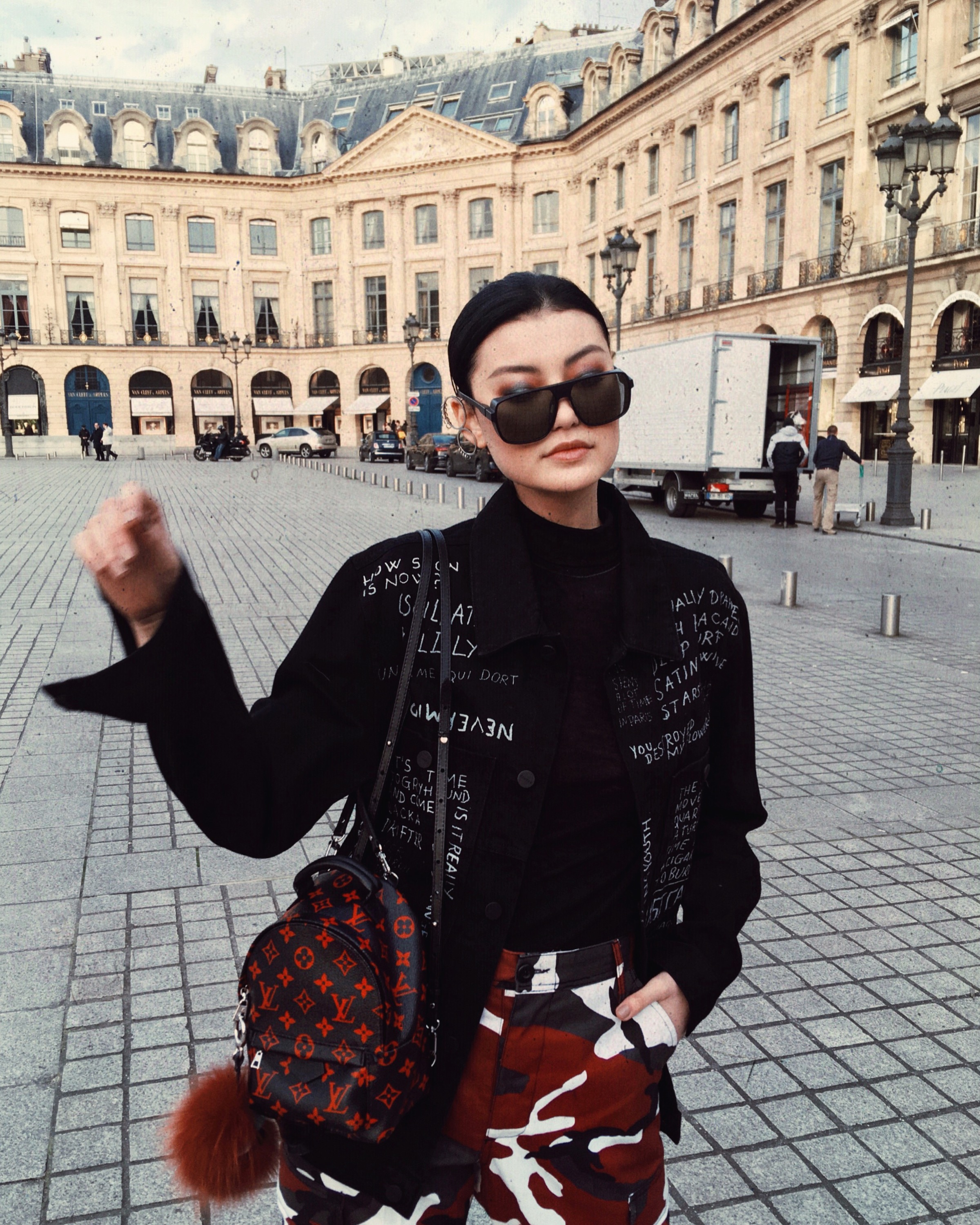 Amalie strolling through Place Vendôme. She wears MYKITA MYLON sunglasses DAGGOO.
Amalie Gassmann was born in California but calls Paris home. The model, film student and stylist grew up in the City of Light as the daughter of a German artist and an American editor. Working for brands like Estée Lauder, Lanvin, Dior, Armani and Guerlain has taken her all over the world, but she never misses fashion week in Paris. As a film student at Bard College in upstate New York, she does however often miss the beauty and light of Paris. This is her 24-hour guide to her hometown.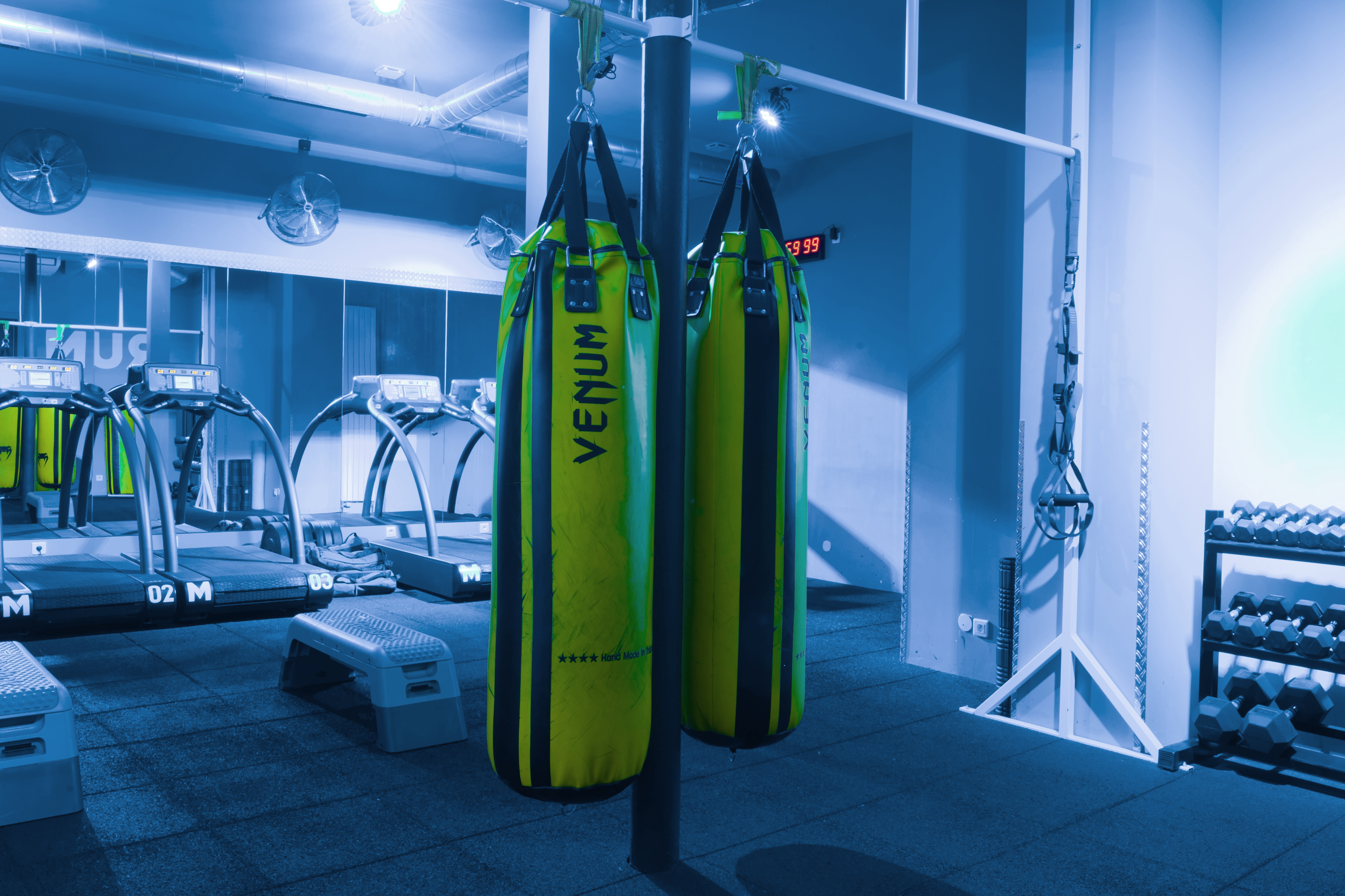 Morning workout at Midtown Studio. Photo by Osmany.
UP AND ACTIVE
Although I love to sleep and never seem to get enough, I always jump out of bed to work out every morning. I work out no matter where I am and am always looking for new and fun places in every city. At the moment, I go to Midtown Studio in the 16th area and take an intensive boot camp class with cardio, weights and treadmill. I also like to alternate with a visit to Studio Rituel in the 6th area for some stretching and pilates. I always follow a work out with a nice coffee on a nearby terrace, like the Café de Flore at Saint Germain des Près, just to sit and catch up on social media and work.
Pont Alexandre III and Grand Palais, photo by Adam Molata via Commons. Esplanade des Invalides, photo by Reuters/Charles Platiau via theatlantic.com.
QUINTESSENTIAL PARIS
My favourite bridge in Paris is the Pont Alexander III. Stand in the middle for the best and most romantic view of the Seine and the Eiffel Tower. This is stunning morning, noon or night. It connects the Grand Palais and the Esplanade des Invalides. Walk over it to the Invalides, an architectural masterpiece from the 18th century. Gorgeous inside and out. Right next door is the Café de l'Esplanade where you can sit outside and admire the view. Great for a morning coffee, light lunch or evening meal. I love the sliced avocado plate. Always a good idea with a cosy velvet interior, which has a whimsical reference to the Invalides across the street.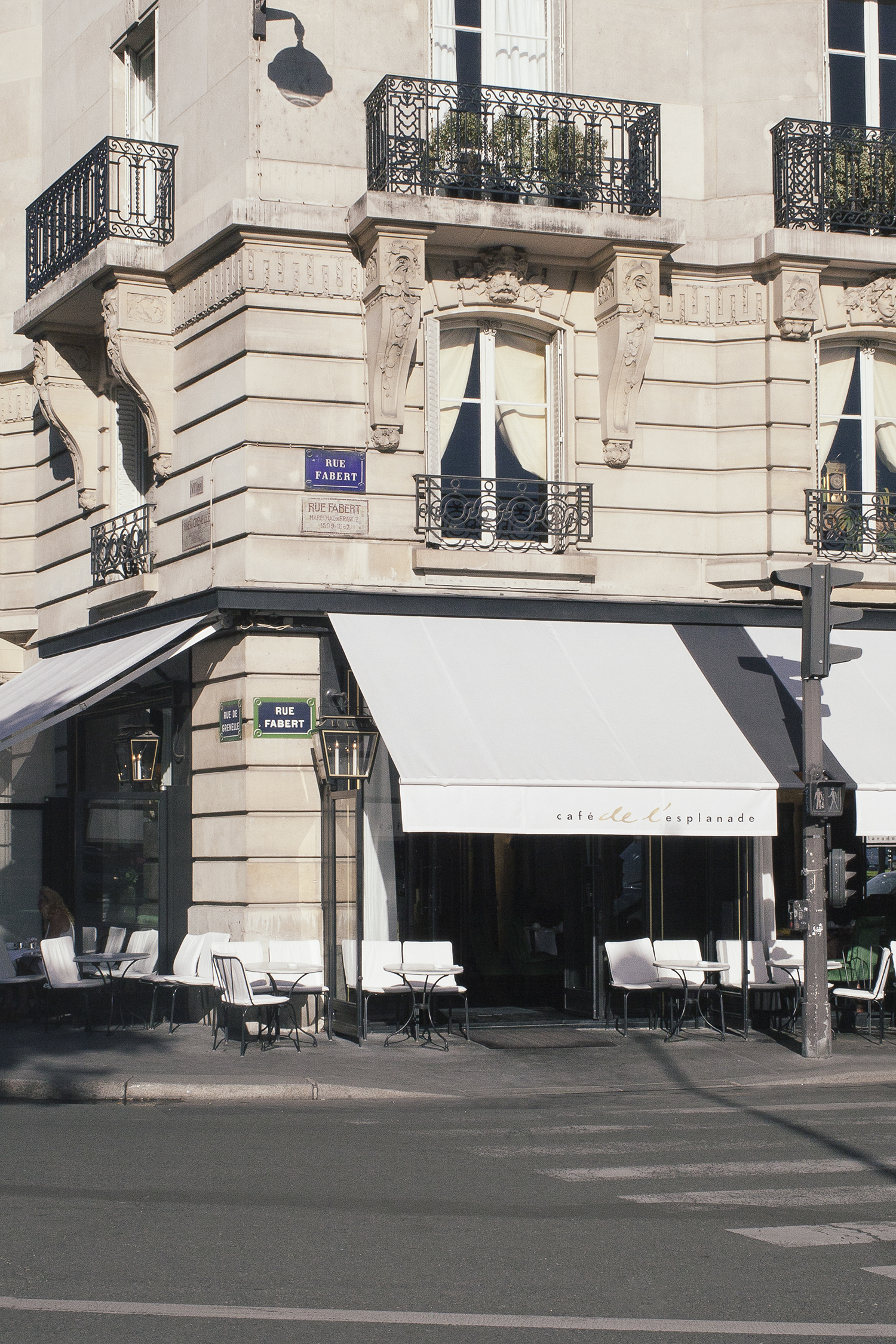 A morning coffee at Café de l'Esplanade. Photo by Reuters/Charles Platiau via The Atlantic.
FOR THE ART LOVERS
I grew up with art and artists all around me, so I love going to check out the latest shows on view. My favourite art gallery is Emmanuel Perrotin in the Marais who shows Murakami and KAWS, but also the French artist Jean-Michel Othoniel who designed the Palais Royal metro stop, a must-see. Perrotin has a great store next door with art books, but also limited edition art objects. Both Almine Rech and Thaddaeus Ropac galleries are nearby and show emerging through super star artists in their beautiful spaces. Always worth a visit.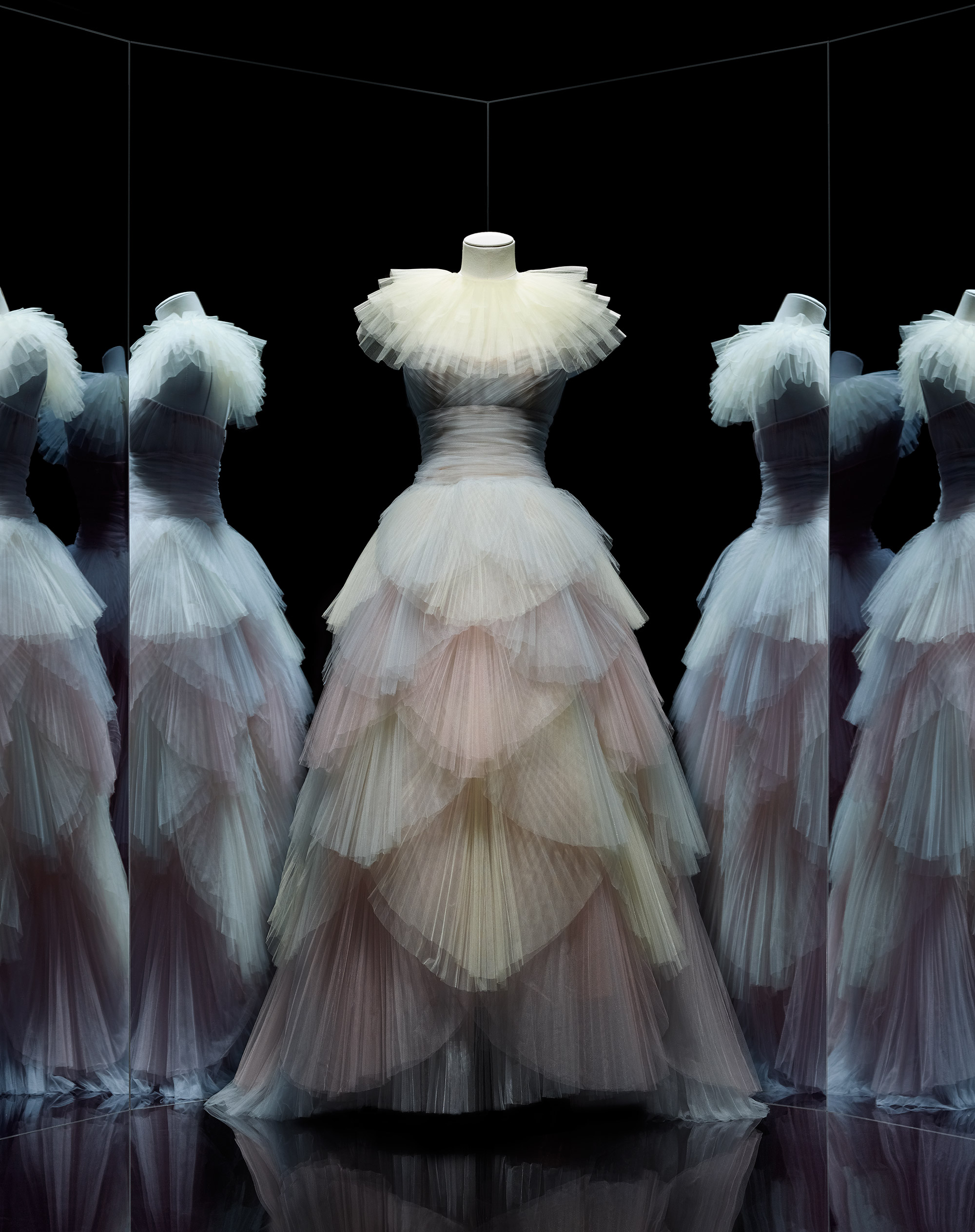 Christian Dior, Couturier du Rêve on display until January 2018 at Les Arts Décoratifs. In the photo: Maria Grazia Chiuri for Christian Dior, SS 2017 Haute Couture. Photo by Nicholas Alan Cop.
The last exhibit I saw was Christian Dior at the Decorative Arts Museum, which was beautiful. They have a very good bookshop and also their restaurant Loulou's is lively and fun. There is a huge terrace outside for when it is good weather, otherwise a lovely interior over two floors.
The other wonderful place to see art is the Petit Palais. They always have interesting exhibitions, like the Yves Saint Laurent one several years ago and a charming café restaurant with a pretty interior courtyard. And speaking of YSL, I am excited about the new YSL Museum which will be opening soon on the Avenue Marceau in the former Couture House. I was an intern there every summer for many years and loved working in the archives and seeing all of the sketches, fabrics and history of this amazing house.
The Yves Saint Laurent Museum will open on 3 October 2017 at 5 avenue Marceau. In the photos: Facade of the 5 avenue Marceau in 1982 by Sacha. Dress homage to Piet Mondrian, AW 1965 Yves Saint Laurent Haute Couture by Alexandre Guirkinger. Yves Saint Laurent in his studio, 1986 by DR. Photos courtesy of Fondation Pierre Bergé – Yves Saint Laurent, Paris.
FLOWERS ARE ESSENTIAL
I never go to Paris without a stop to my favourite florist on the Place du Palais Bourbon, Moulié Fleurs. I have been going there since I was little, always to pick out the family Christmas tree and holiday ornaments. They have the best selection of flowers, which all look and smell like they were freshly picked from a country garden. They also make wonderful holiday door wreaths. Worth the visit even if just to admire and smell the roses.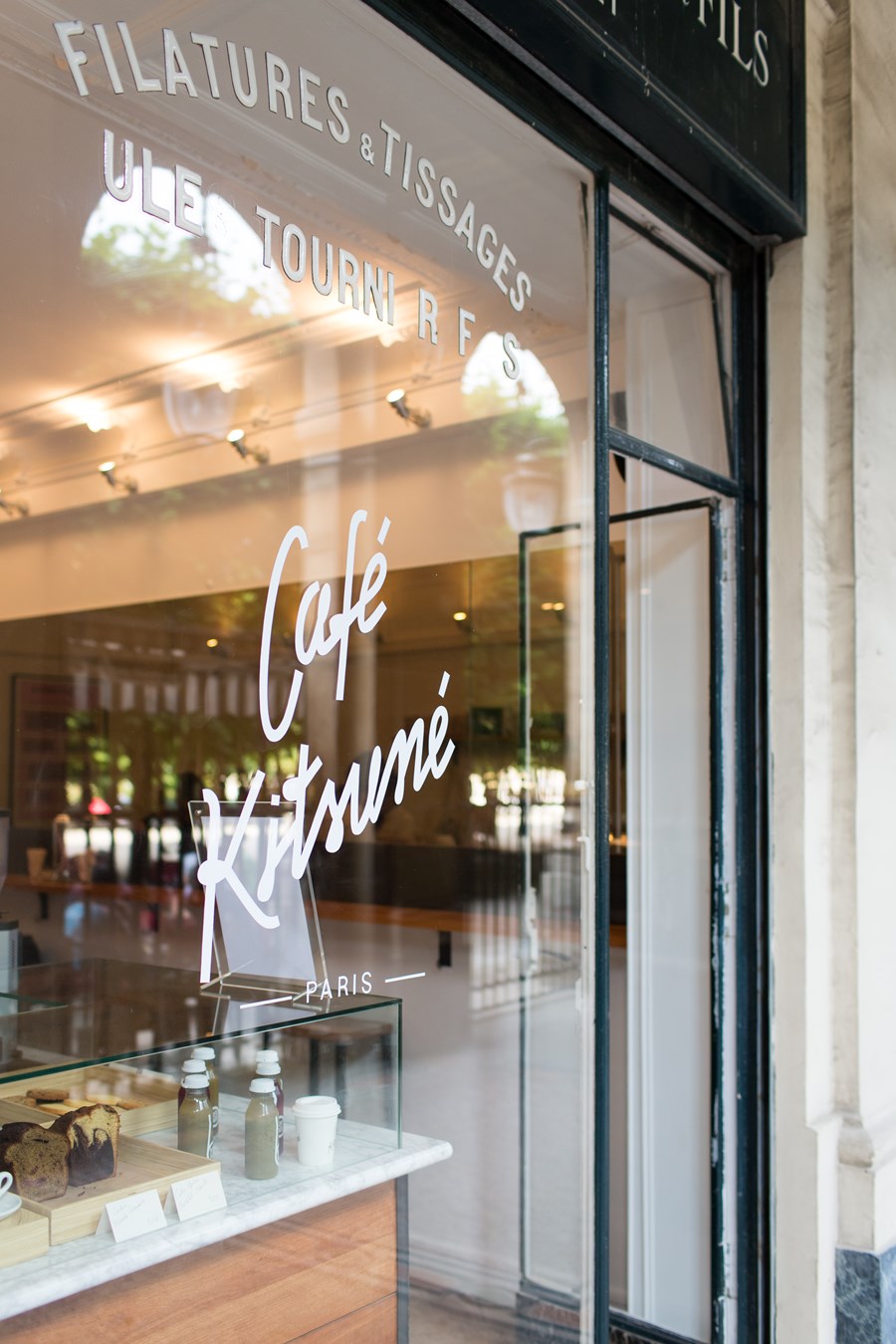 Amalie's favourite afternoon coffee spot, Café Kitsuné in the Palais Royal gardens. Photo via Trotter.
FAVOURITE COFFEE SPOT
My favourite place for afternoon coffee is Café Kitsuné in the Palais Royal gardens. I always have something with soja milk and then wander and window shop in the arcades. This is a perfect spot rain or shine.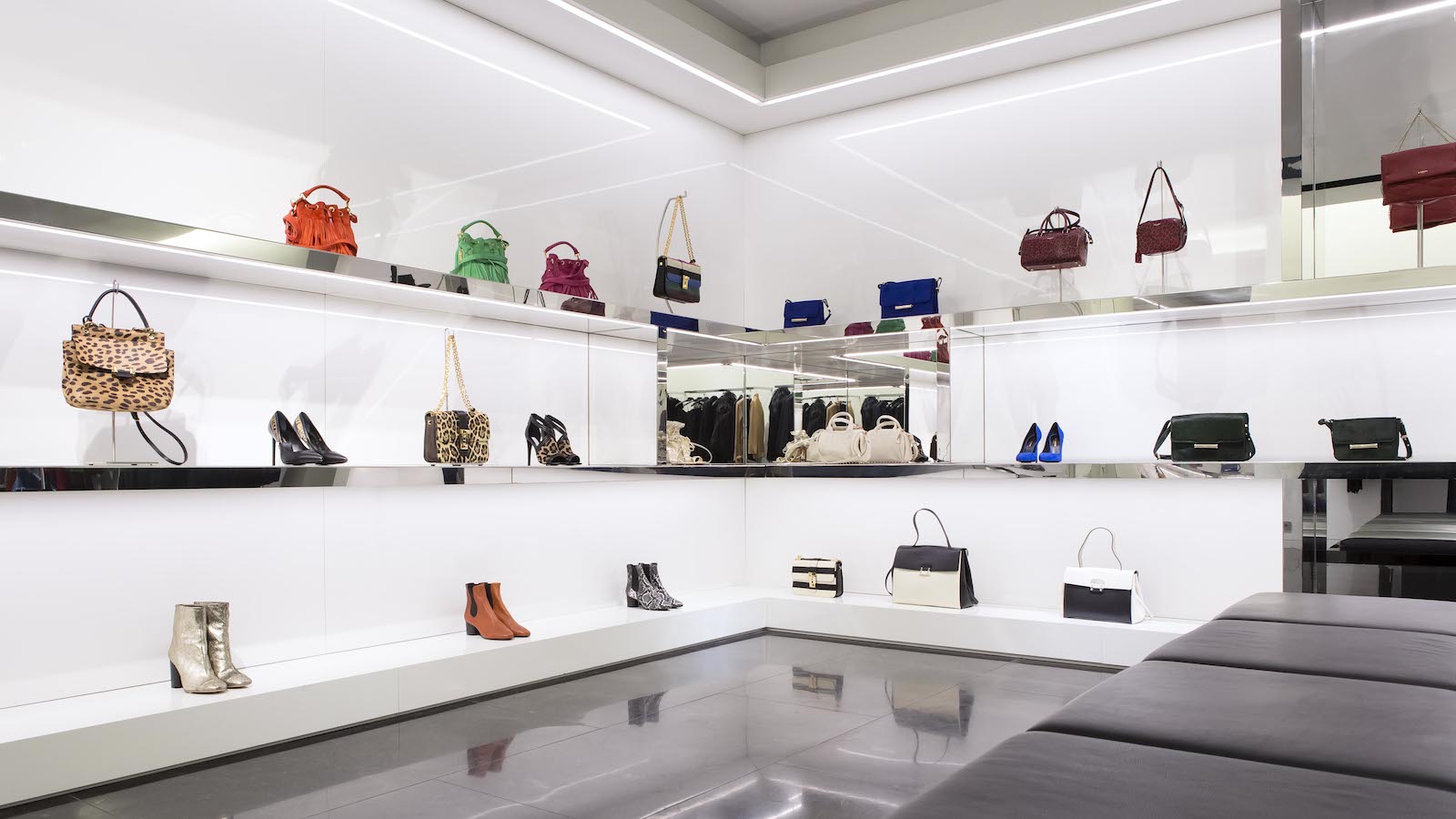 Montaigne Market on the avenue Montaigne. Photo via Suitcase.
SHOPPING – HIGH END TO HIGH STREET
For shopping, I like to stop by Colette just to see what they have going on and please go before they close at the end of the year. Montaigne Market on the avenue Montaigne is amazing, but I also still love the rue de Rennes with all the high street stores like Zara and H&M. I used to always go there when I was in high school and it's still fun for me.

A drink on the terrace at L'Avenue to start the evening.
THE END OF A PERFECT DAY
Best place to start the evening is with a drink at L'Avenue on the avenue Montaigne. I like to sit on the terrace and have a glass of chablis and watch all the shoppers strolling around. I then head over to the Plaza Athenée to meet up with friends and might grab a salad acai bowl at Wild and the Moon in the Marais for a healthy, light dinner.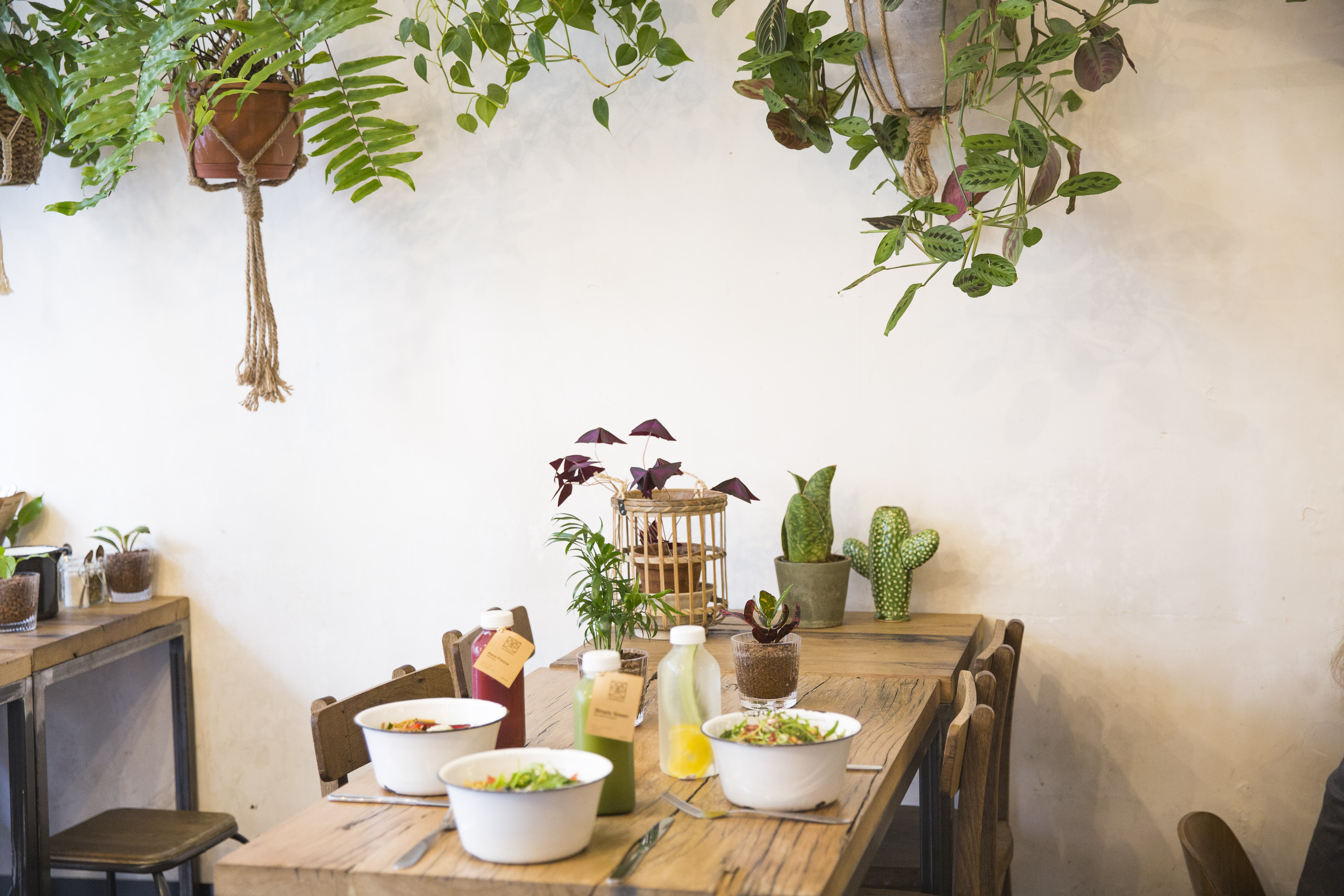 A healthy dinner at Wild and the Moon in the Marais.
I'll end the evening by meeting friends at Odeon and go to someone's apartment to catch up and listen to music. Super relaxed and chill. Good night Paris.
And while you are in Paris, don't forget to visit the recently opened MYKITA Shop at 19 Rue du Pont aux Choux.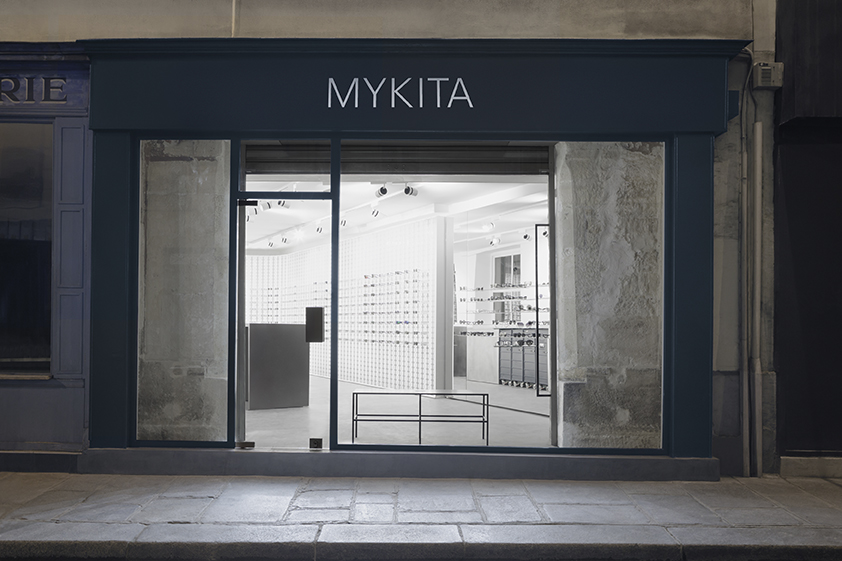 MYKITA SHOP PARIS
19 Rue du Pont aux Choux
75003 Paris, France
+33 1 42714819
shopparis@mykita.com
@MYKITAShopParis