MYKITA NEW COLLECTION - SECOND PREVIEW
From classic Panto frames to the bold contours of the 1960s and the supersized form vocabulary of the 70s and 80s, DECADES re-interprets timeless classics in a modern way. The stainless steel frames are cut out of sheet metal and then, in a similar style to the Japanese principle of origami, bent and folded to become a three-dimensional object. The openly displayed snap-hinge system symbolises the fundamental design principle of MYKITA: the technical solution must at the same time be an aesthetic one.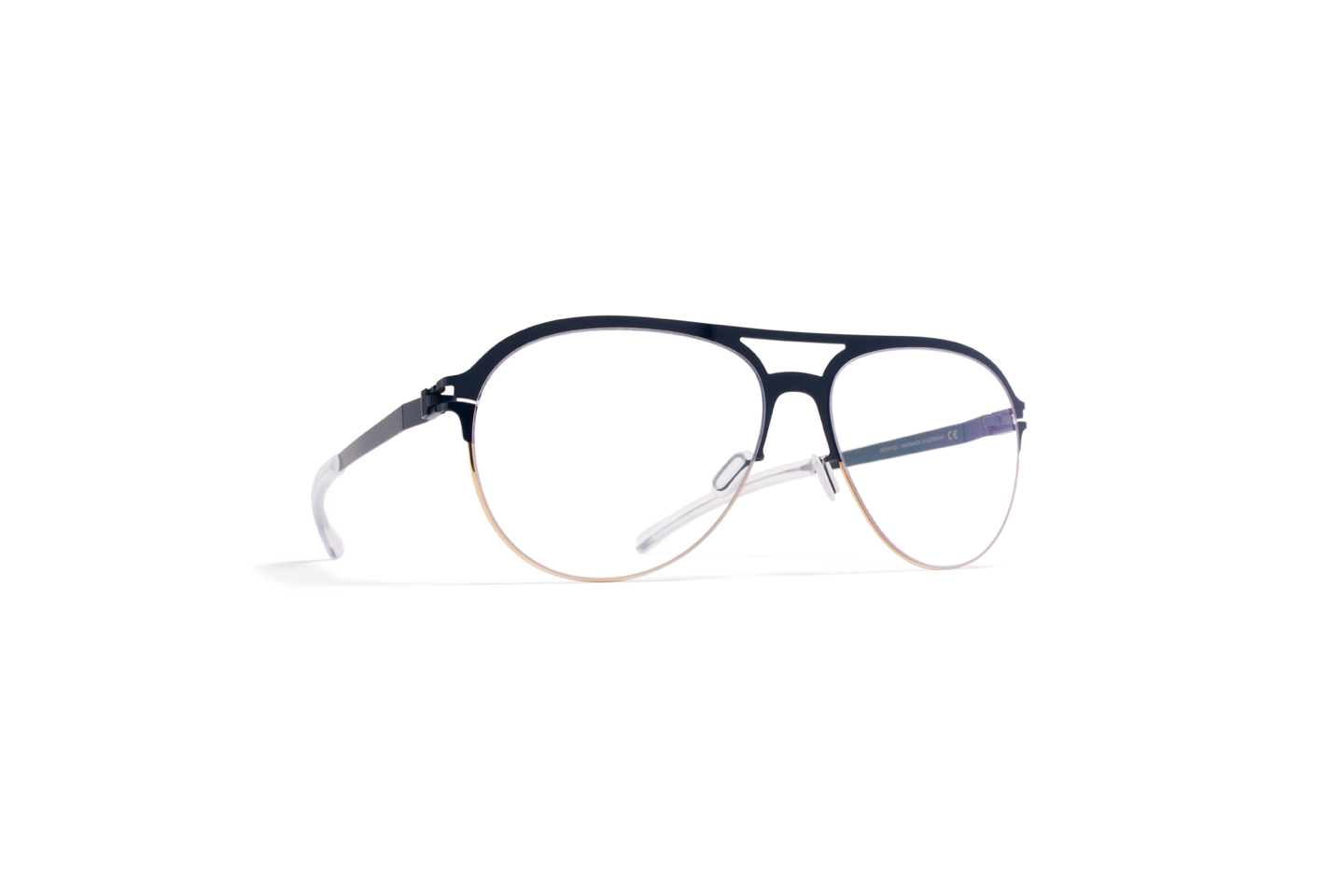 MASON in Gold/Midnight
The two-tone MASON model blends two style eras. The classic aviator frame sported by 1960s Hollywood movie stars meets the more conservative Clubman of the 1950s, a time of political intrigue and stiff suits followed by the Watergate scandal. This unconventional fusion combines daring coolness with a new objectivity.
MASON is already available at all MYKITA Shops and soon at the MYKITA E-Shop, selected opticians and fashion stores worldwide.