STUDIO GREILING: THE TRAVELLING EYE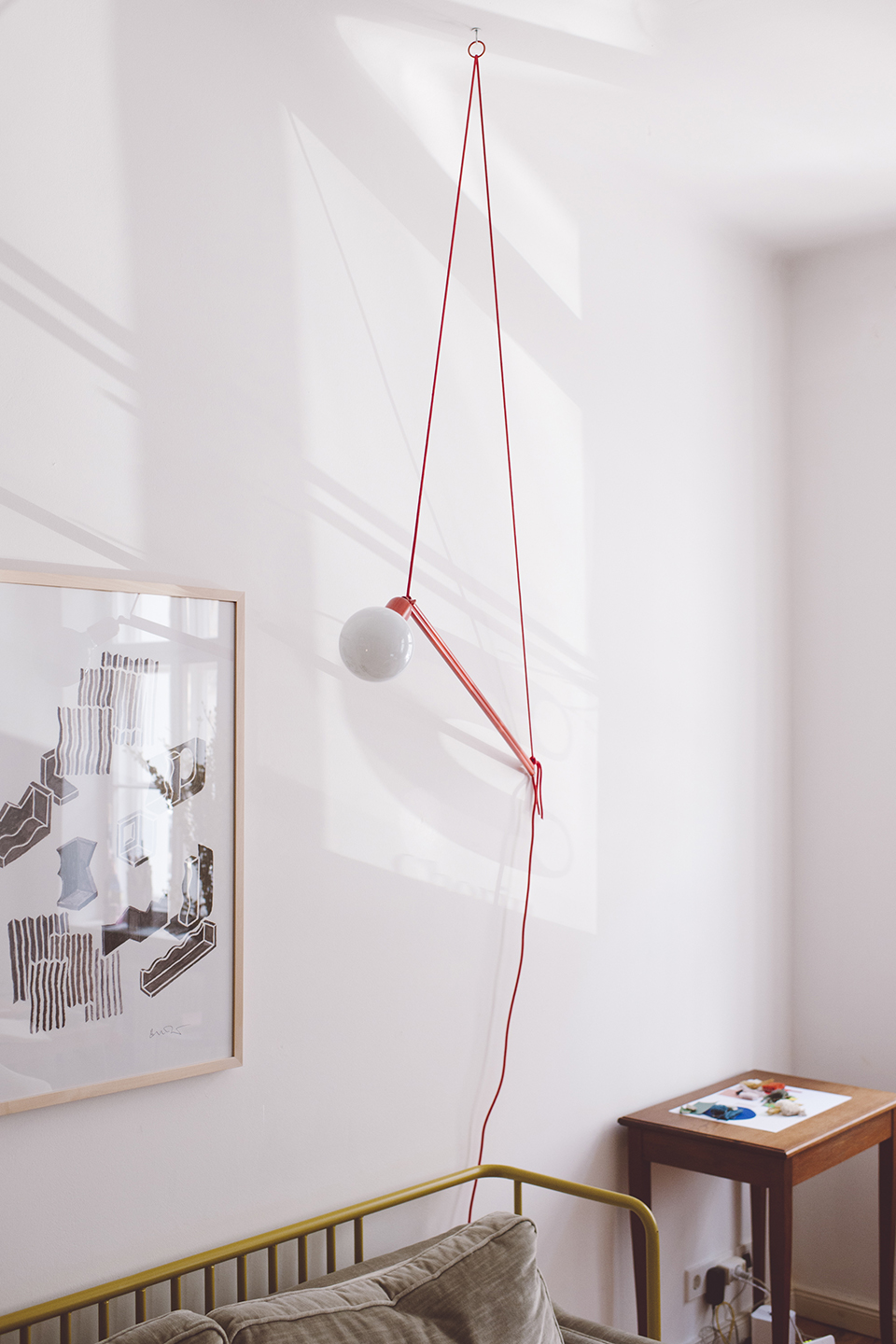 At Studio Greiling: "Drei" pendant lamp by the designer.
Known for designs with a functionalist aesthetic and poetic perspective, Katrin Greiling is drawn to cultural adventures and experimenting with new technology. The multidisciplinary designer discusses the changing relationship between handcraft and technology, and shares her personal development in minimalism.
Five words that best describe you and the work you do?
Analytic, colourful, engaging, functional, and confounding.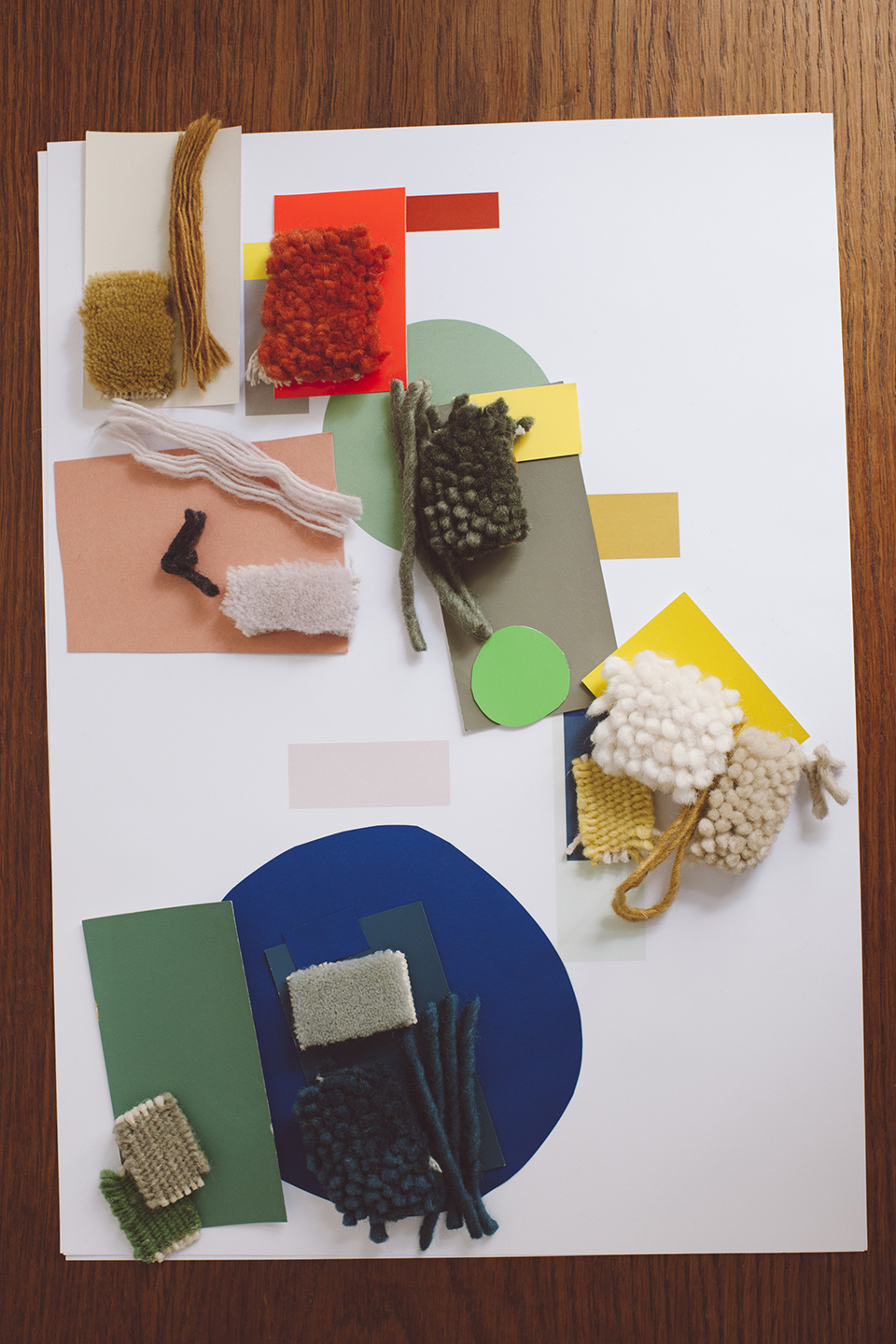 At Studio Greiling: colour and texture mood board.
Can you identify a common thread in your work, a theme that ties the different projects together?
When talking about the work I do, I often refer to a triangle: I studied furniture design and interior architecture at Konstfack in Stockholm, photography was a medium I had practiced since early on and the eye for space sharpened in my studies. The three subjects go hand in hand for me, and I could not be without any one of them. The space requires the pieces, the furniture leads you to the detail and through photography I'm gaining distance and can frame the scene.
In the end, I think the common thread is just curiosity. Everywhere we go there is something to discover, cultural explorations to be found in small details and the larger context. We do not need to travel far for new discoveries, but a healthy distance to our roots definitely helps to understand why things are as they are.
Some of my most important years were the ones I spent in the UAE. Any time off work was spent exploring the region, getting off the beaten track, beyond the superlatives, to get a deeper understanding of what I was seeing through reflecting on what I knew. I believe less in sticking to one category; I rather want to see the connections between things, people and formal expressions.
LESSRIM optical glasses KAYO in Silver/Champagne Gold.
How important is handcraft in your work?
Understanding the craft is the essence of the work as a designer. You need to know how objects were made, are made and how they could be made in future. Craft is the beginning. Craft is the truth, the point from where we can create abstractions using modern production techniques to develop the product for a greater audience. Before I studied furniture design it was important to me to get a better knowledge about woodwork. I was so lucky to be taught at one of the best schools in Sweden for this subject, Capella Gården. Two years in an idyllic environment, away from the big cities gave me the confidence to take the next step, to become a designer. Wood then became less important in the designs I created. I've been working in all kinds of techniques. It's just recently that I'm returning to wood as a material, and it gives me great joy.
For years I have followed the path of translating traditional constructions into other materials. Now I feel I'm heading towards something I learned years ago. I'm just returning from an exhibition in New York where I was invited: 26 independent design studios reflected on the work of the Shakers and created their own contemporary commentary.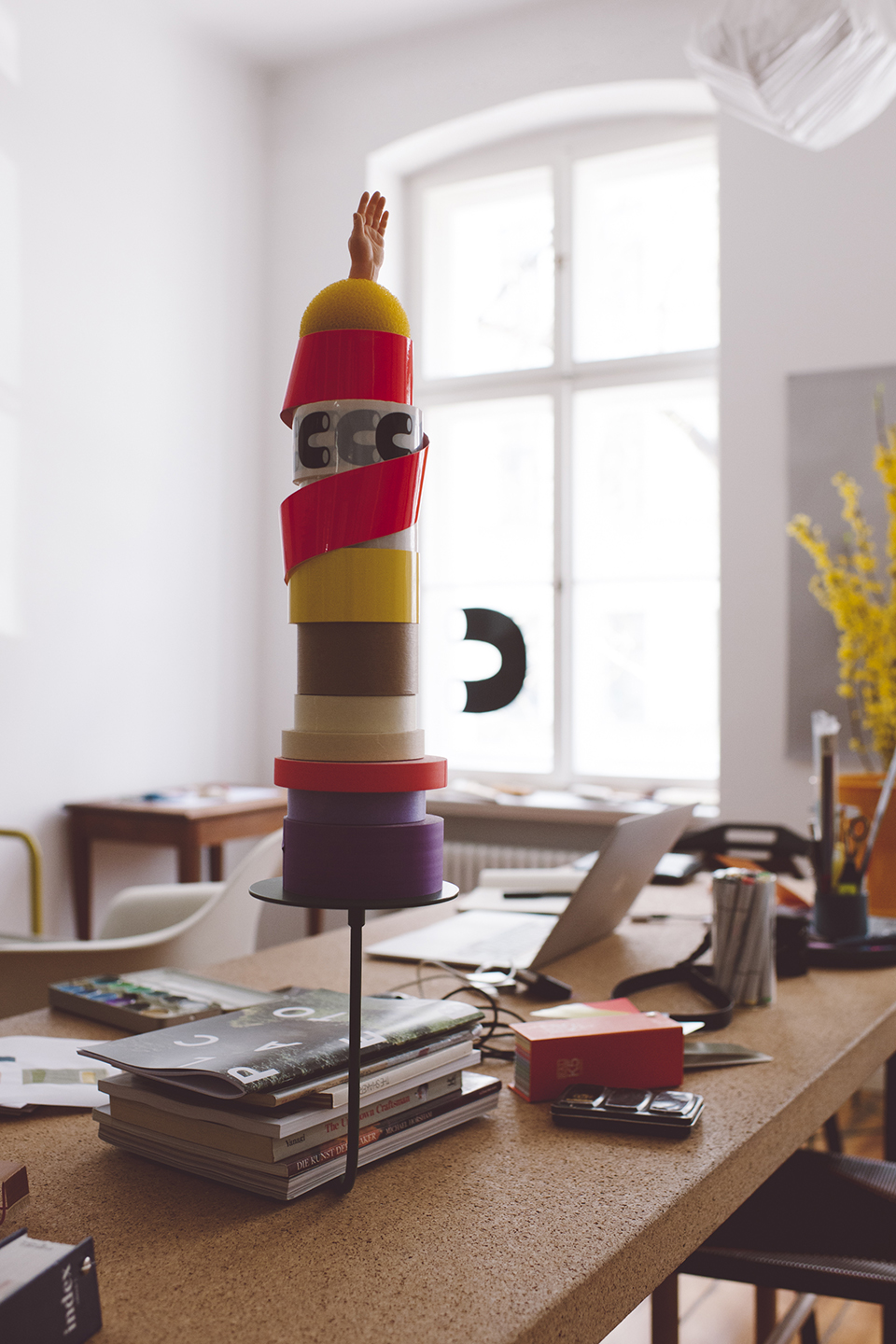 At Studio Greiling: "Longarm" stand by the designer.
How important is technology in your work?
I think we have to deeply understand the technology to know how to create things. To be able to use the failure within technology in design is interesting to me – to incorporate the traces of technology in design in a similar way that handcraft leaves a signature.
I think we are at a really interesting point with 3D printing. We have the technology but we still have to figure out how to really use it. We are still using it in a very basic way, but I believe there is another step out there to turn it into a useful tool. I often compare it to language: you have to be deeply familiar with its possibilities and limitations to create something of your own. Imperfection versus perfection; individuality versus mass-production and so on. I see possibilities using this technology to create on demand, and also locally. I'm currently exploring the subject of possibilities for future use with my students at HBKsaar.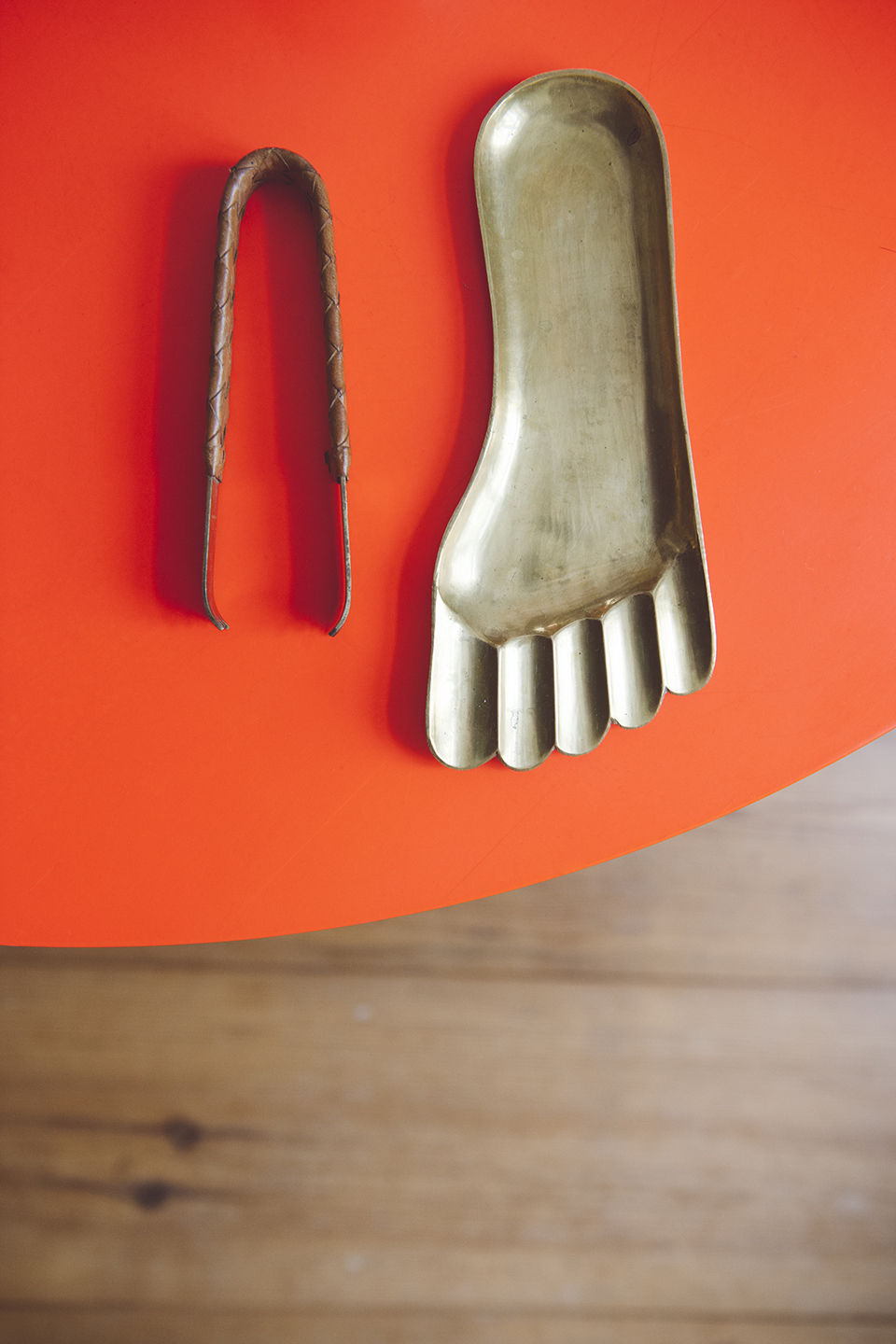 Personal objects of the designer at Studio Greiling.
What does minimalism mean to you – would you describe your work as minimalist?
The first question at every presentation during my years at Konstfack was always: what's the function? What can it do, how does it work? If you could not answer this question clearly, you had to be pretty eloquent to make it through the crits … This is still essential to me. We cannot afford to create objects that are useless; it would be an immense waste of material. Yet – and this perspective I learnt especially during my years in Dubai – objects have qualities that cannot only be measured by functionality. Colours, patterns, decorative elements and references to our past give us comfort.
It took me some time to appreciate my new surroundings when I moved to the Middle East in 2017, but I quickly discovered an own language, pulling my own history and the one I lived in together and creating some of the most interesting objects during that time, including the Bidoun Sofa and the No Time Bracelet. I was working on questions such as, what is value, what is cultural heritage and how could those be combined in a global world.
Living in that different part of the world, with the respective shift in values, I learned to reflect on what I think is important. It freed me of some of the responsibilities I had learned as a functionalist and it made me less of a minimalist than I would have been if I had stayed in Sweden.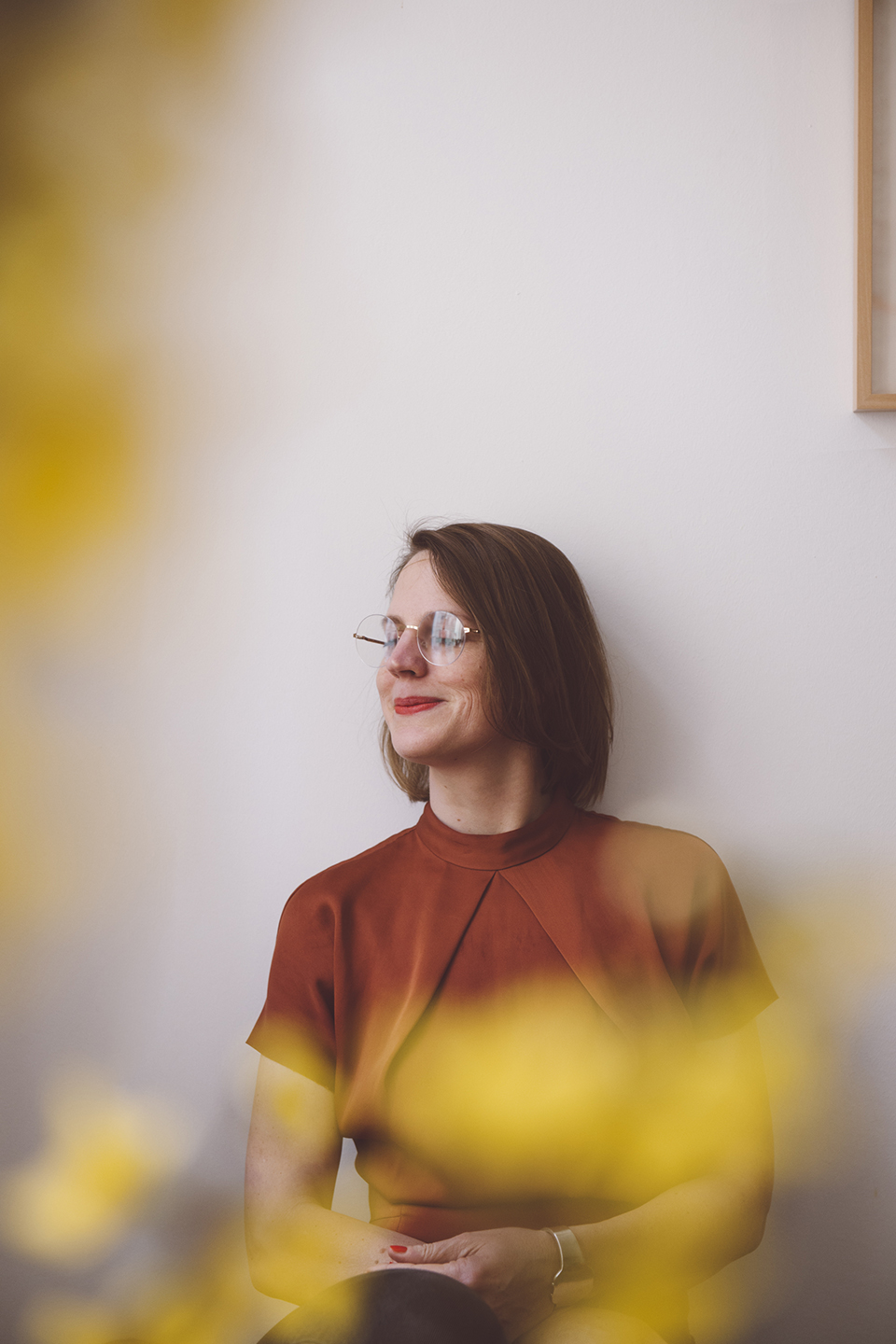 Katrin Greiling wearing LESSRIM optical model KAYO in Silver/Champagne Gold.
Is there anything in your life that is 'maximalist'?
I guess that could apply to my use of colour. Colour is an important tool to strengthen the narrative of my designs. I created an installation for the Kvadrat-owned company Kinnasand for Salone del Mobile in Milan where colour was essential. The showroom was furnished with a total of 11 objects, each a combination of lacquered steel and soft rugs. The created landscape was a colourful mix of furniture in different heights and colour codes, some monochrome, some in contrasting colour schemes.
Do have an impulse to 'reinvent' the things around you?
Of course, I constantly look at things. There is so much reinvention to do for us right now; especially looking at how much waste we create. We need to reconsider what quality means to us, and how we might care better for the things we have.
For more information about Studio Greiling, visit studiogreiling.com.