BEST FIVE GLASSES FOR… A DAY BY THE POOL
A pool can be many things from an urban oasis on your favourite rooftop to the favourite hang-out during your holidays. This selection of sunglasses will ensure you stand out from the crowd of sunbathers no matter where you are with a dashing poolside look. Whether Riviera chic or a unexpected thoughtful intellectual look, the choice is all yours.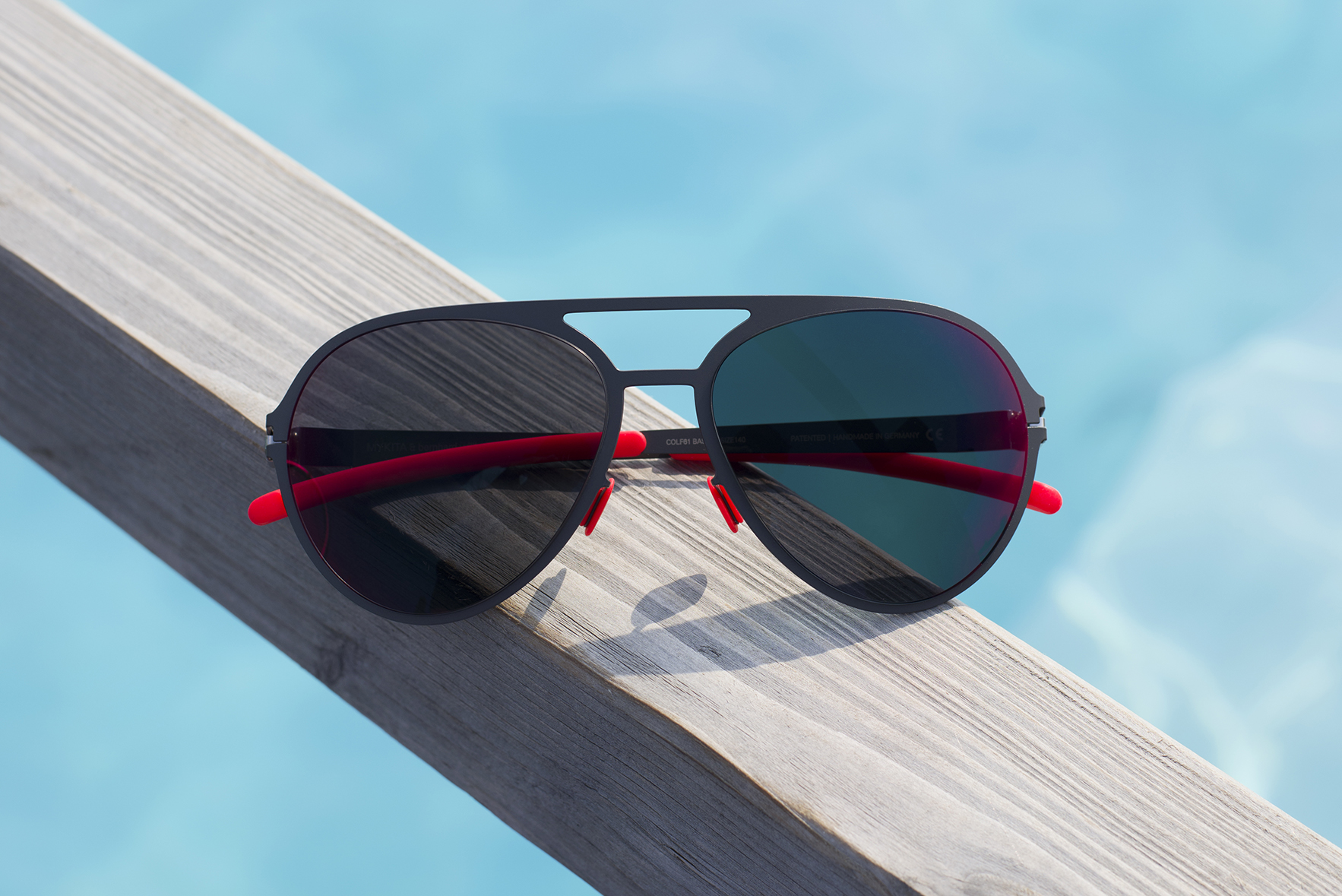 With an unconventional interpretation of a classic form and the grey Basalt with Scarlet Flash lenses colourway, GUSTL is the sunglasses equivalent to a cannonball splash. This triangular aviator with mirrored lenses and fluorescent red detailing will make all other bathers sit up and take note.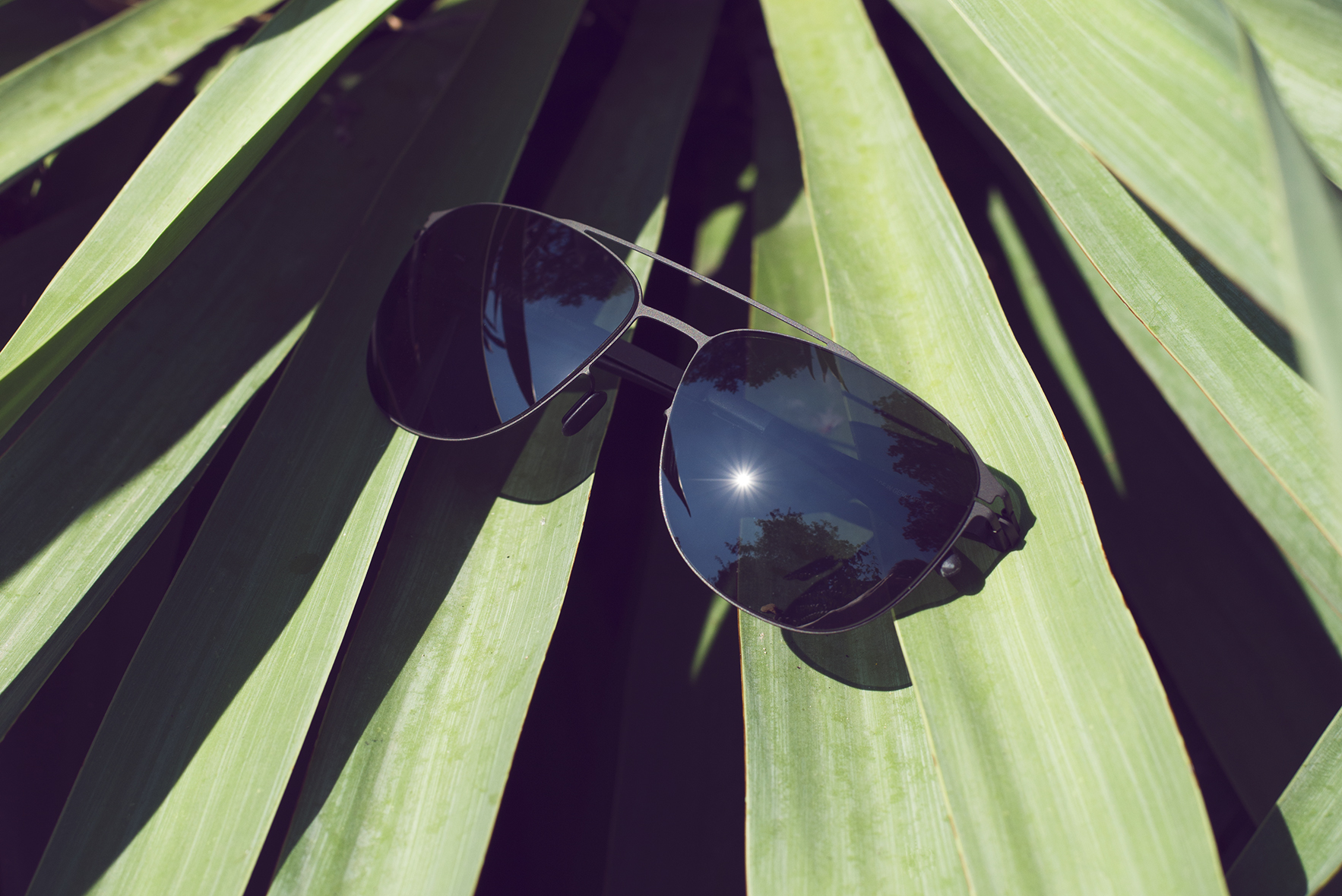 NO1 SUN: DOUG in Black
Even in the midday glare and surrounded by bright water reflections, DOUG with MY+ Black Polarised lenses ensures eyes are protected, which also means your face remains crease-free. The subtle aviator shape is a no-nonsense handsome style that adds a touch of seriousness to the most frivolous swim gear.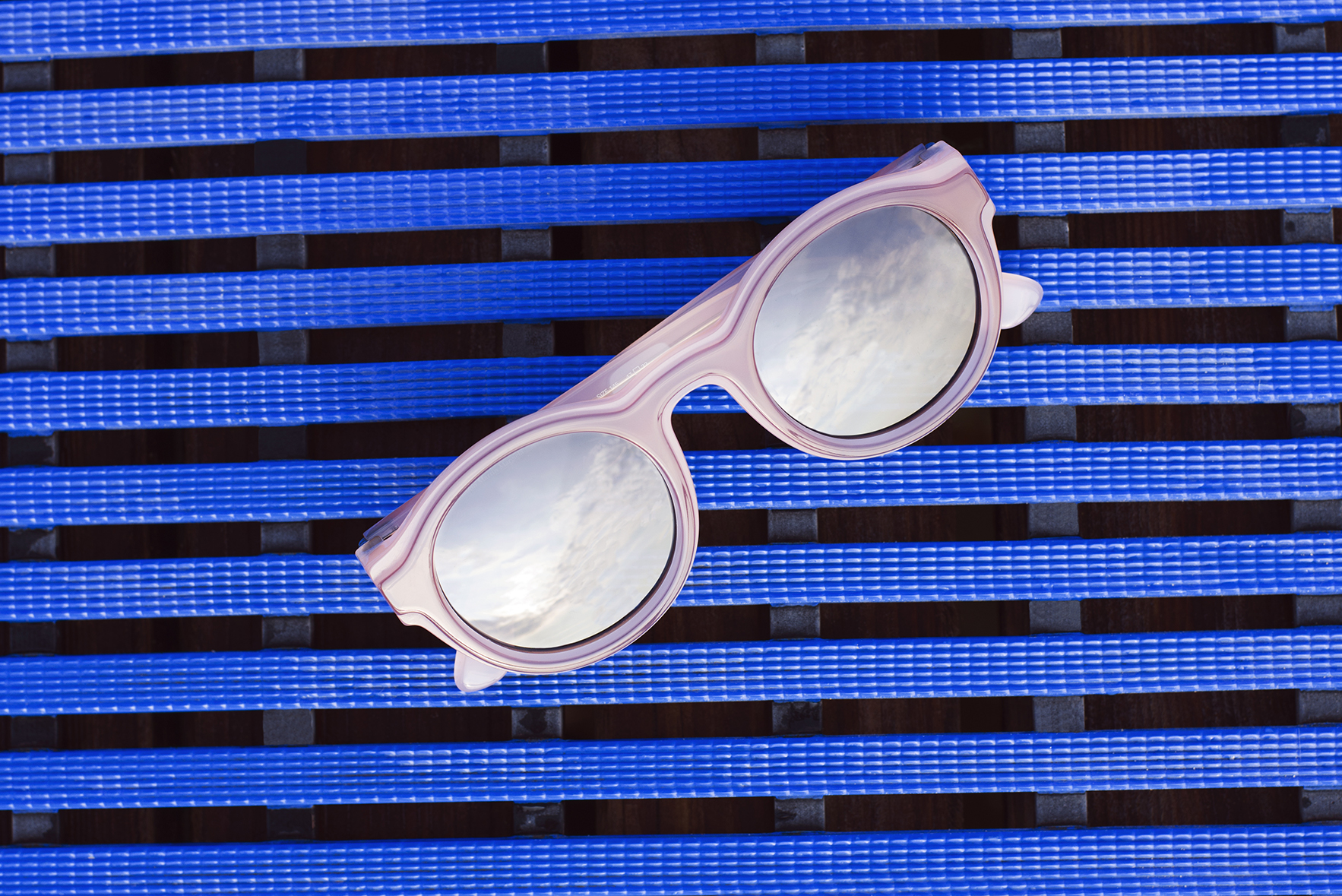 Is it possible to retain an intellectual look poolside? With its distinctive trompe l'oeil design, the DUAL collection by MYKITA + Maison Margiela is your best bet. The Grey/Light Grey colourway of this MMDUAL001 model is harmonious at the same time as it recalls the thoughtful atmosphere of an overcast day.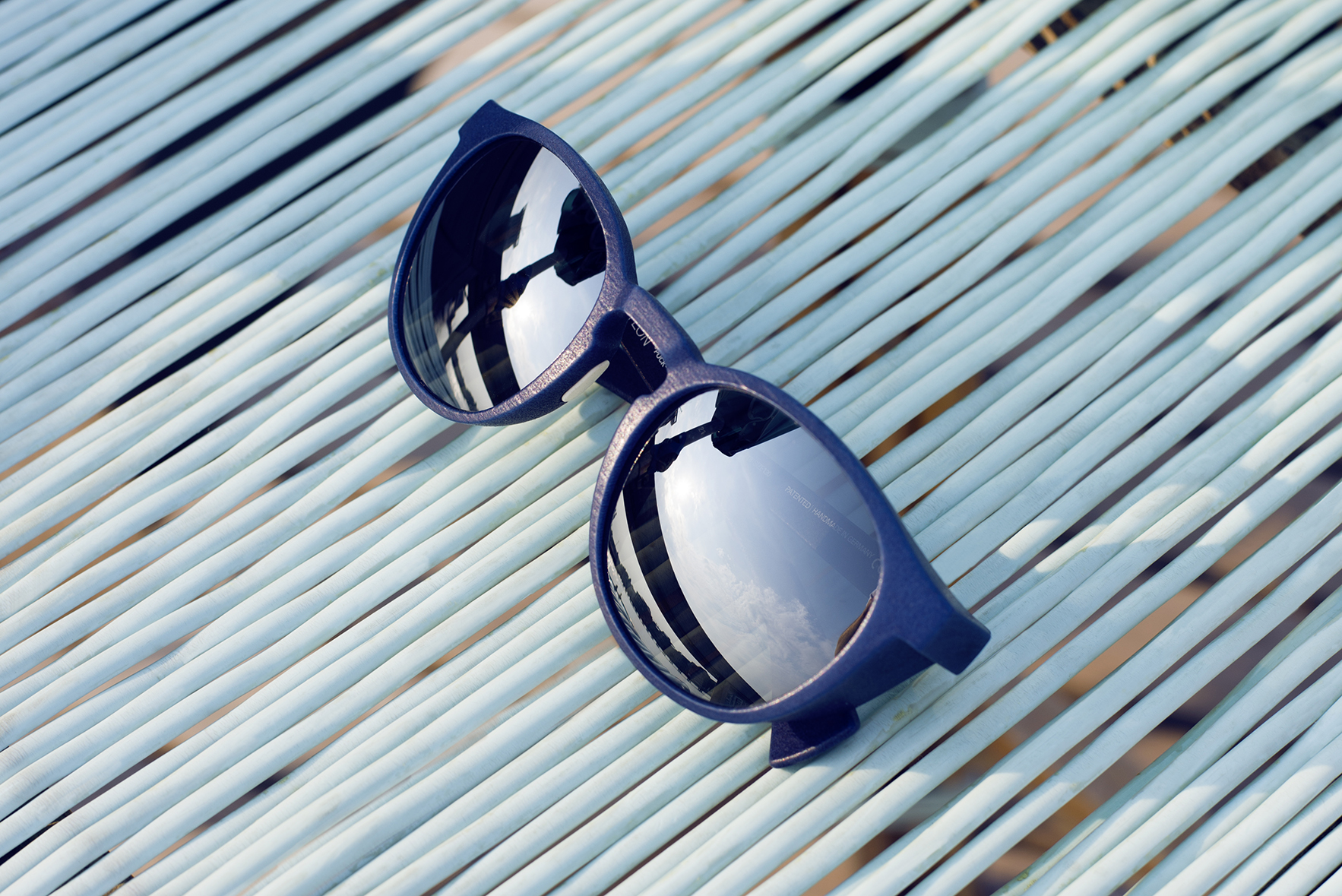 Extremely light, highly adjustable and robust, MYKITA MYLON is an unmistakable fashion sports range. Leave lazybones in the sunchair and hit the water skis with infallible style in this classic model where protective elements on the side of the frame front add a nice touch of retro-futurism to the sporty look.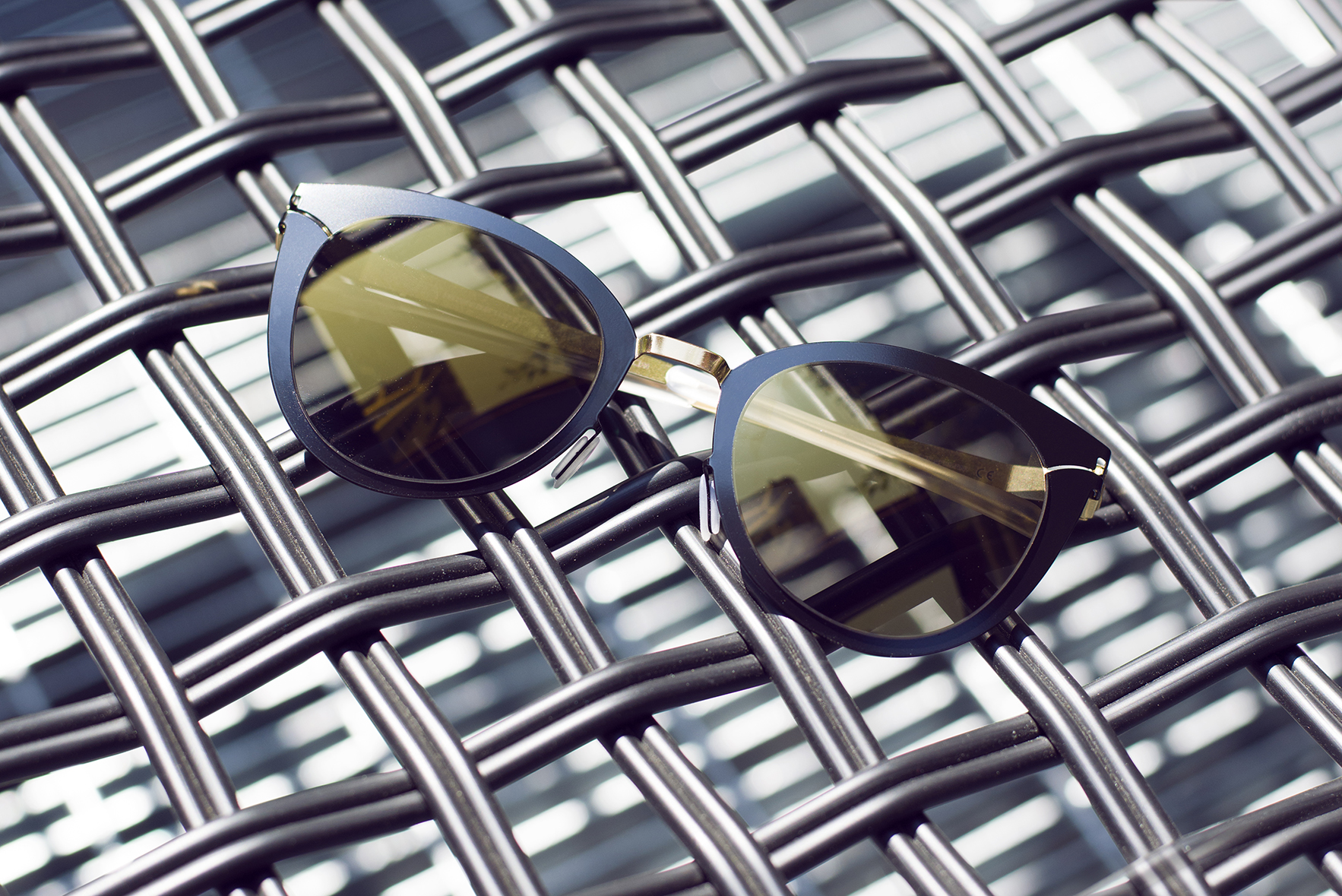 DECADES: PRISCILLA in Gold/Jet Black
Bring the Riviera chic of the Fifties to the pool with glamorous PRISCILLA. The shape is a reminder of headscarves and leather driving gloves, but this modified, modern cat eye in Gold/Jet Black is really worn to full effect with a killer one-piece at an exclusive rooftop pool of your choosing.
Find this selection and discover sunglasses from all MYKITA collections at the MYKITA E-SHOP.