TIM COPPENS: BMX STYLE BANDIT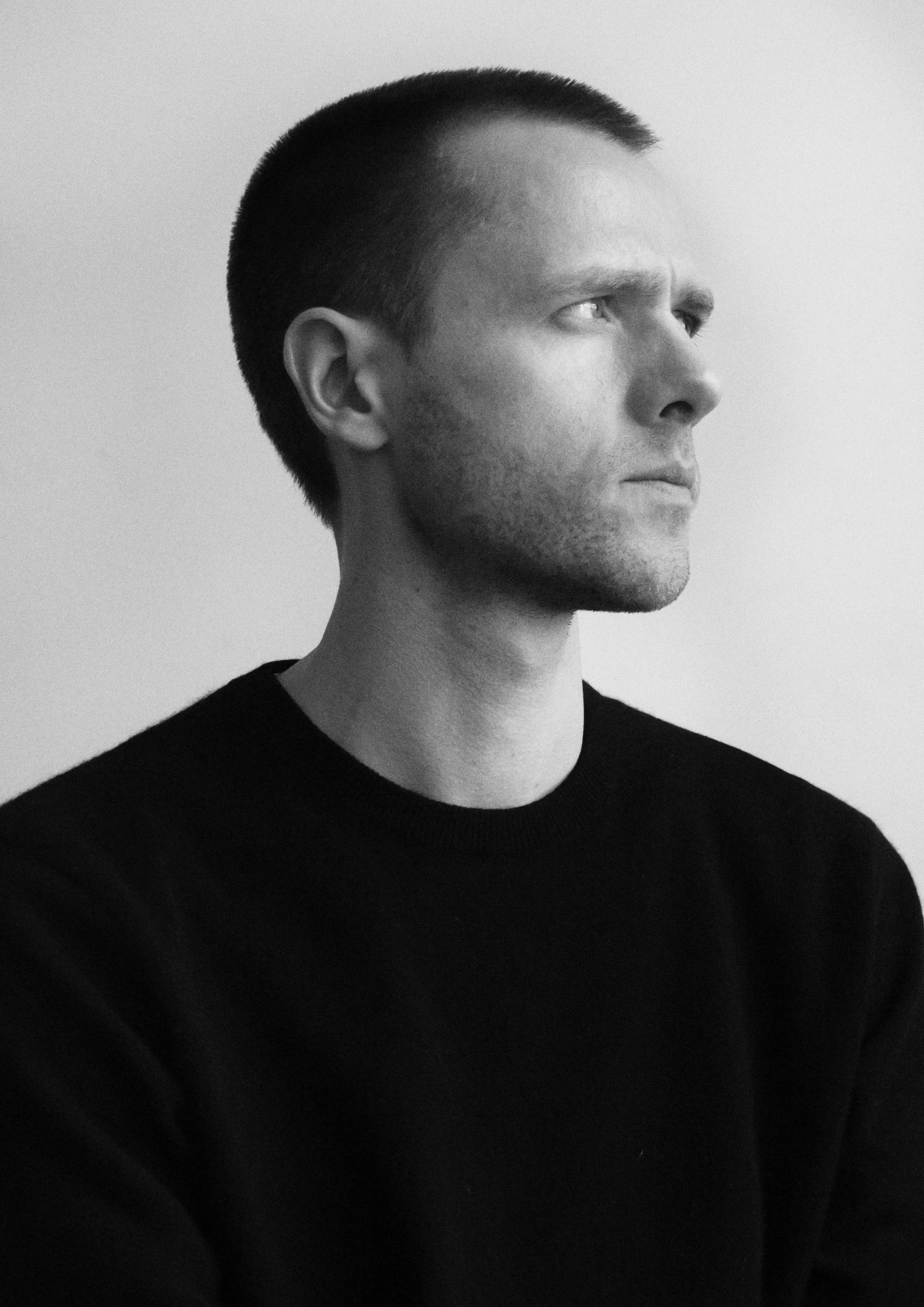 Tim Coppens
Born in Belgium, Tim Coppens graduated from the prestigious Royal Academy of Fine Art in Antwerp and, after cutting his teeth designing for a number of high-end sports performance brands, established his own label in New York. Earlier this year MYKITA and the designer joined creative forces to launch their first collaboration frame – an easy meeting of aesthetics and creative purpose. Sunglass model TEQUILA debuted at Tim Coppens Fall/Winter 2017 show at Pitti Uomo 91 and arrived to stores with scaled-down model TEQUILITA this June. MYKITA JOURNAL talks to the sincere designer about the attraction to sportswear, the style of sub-cultures and how the collaboration with MYKITA came about.
Images from Tim Coppen's book Candylips
Sportswear is a recurrent reference in your designs for both men and women – what are your top three sports for style inspiration?
I take inspiration from sports I like doing myself. I box and I've skateboarded since I was 12 years old. I also enjoy mechanical things like motor cross and formula 1. I usually try to stay away from literal interpretations but like referencing the culture surrounding. It's very interesting how people that are into something start really living it.
TEQUILA and TEQUILITA have a strong dirt-bike reference – what is your involvement with that scene/sport?
Nothing really. I just like the sounds of the engine and the rawness and power of 500CC bikes. It's a real art to control this bike and manoeuver through the mud with speed. I did some dirt BMX races when I was 12 but never got to the motorcycle.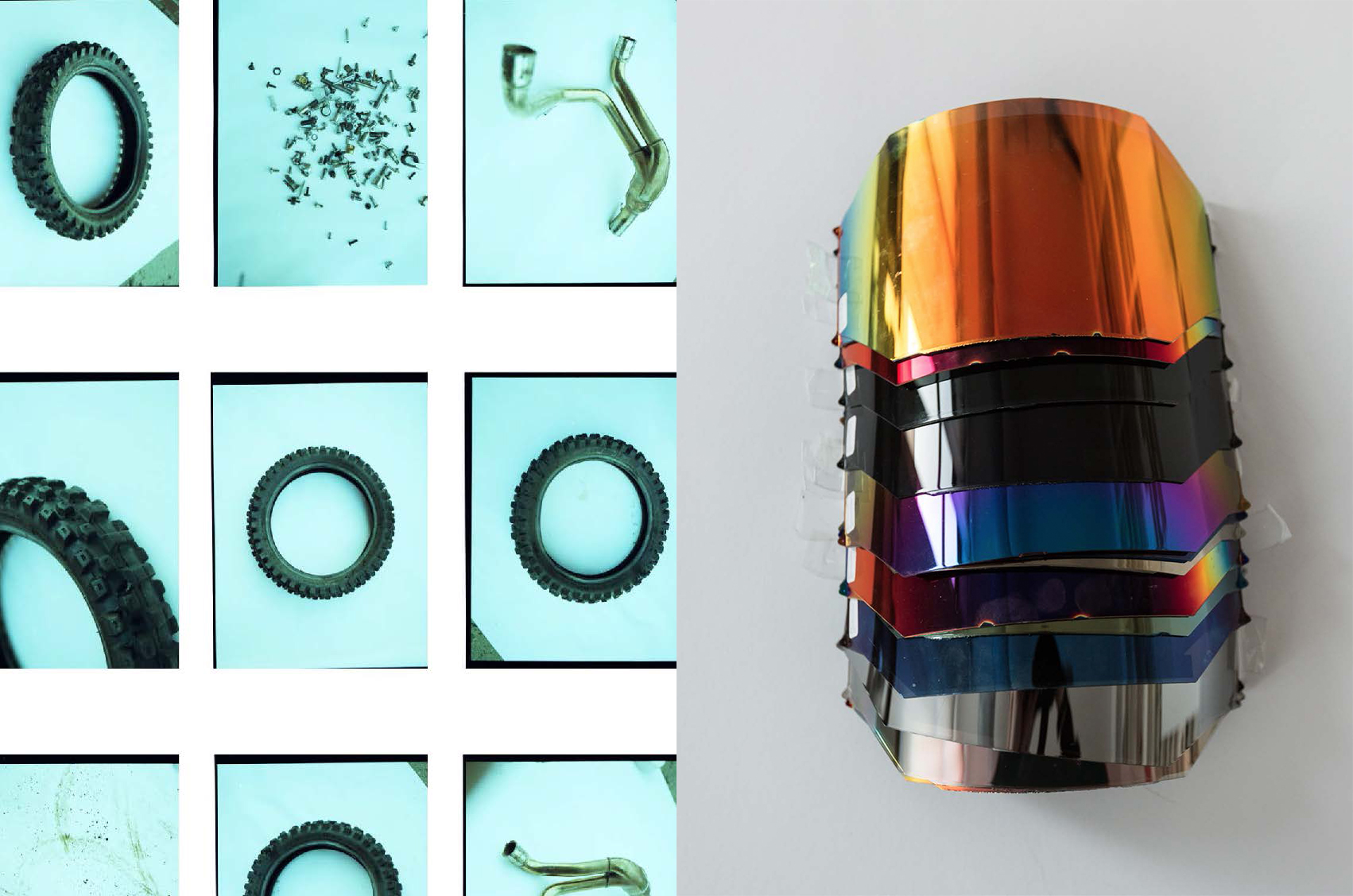 Images from Tim Coppen's book Candylips
Outside of sports, where else do you look for design inspiration?
Stories – both real and fantasy. I started creating a story around the collection and linking it to various events, but all coming from my own experiences living and growing up in Belgium. Parties, travel, concerts and music… it all comes from a very authentic and personal place.
You grew up in Belgium and studied fashion at the acclaimed Royal Academy of Fine Arts in Antwerp – what was behind your decision to establish your business in NYC rather than in Europe? Does American fashion design have a stronger utilitarian tradition that fits to your design vision?
I was attracted to NY in the first the place. I loved the city when I first visited and wanted to move here. I do still have a very close link to my roots in Belgium and would describe my brand as a mix. Hip hop graffiti etc. have had a huge impact on the aesthetic I developed when I was at the academy in Antwerp and you can still see that today.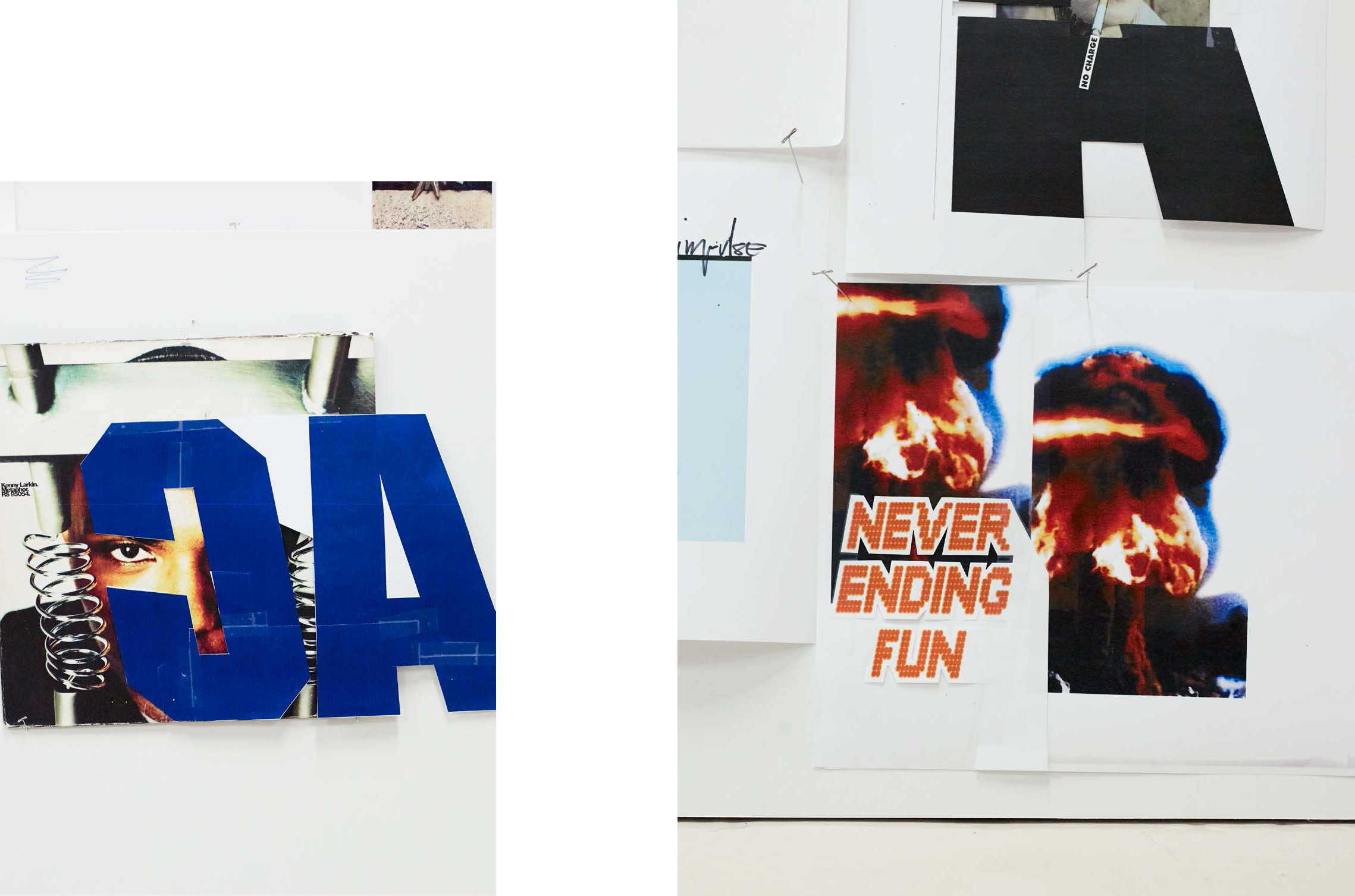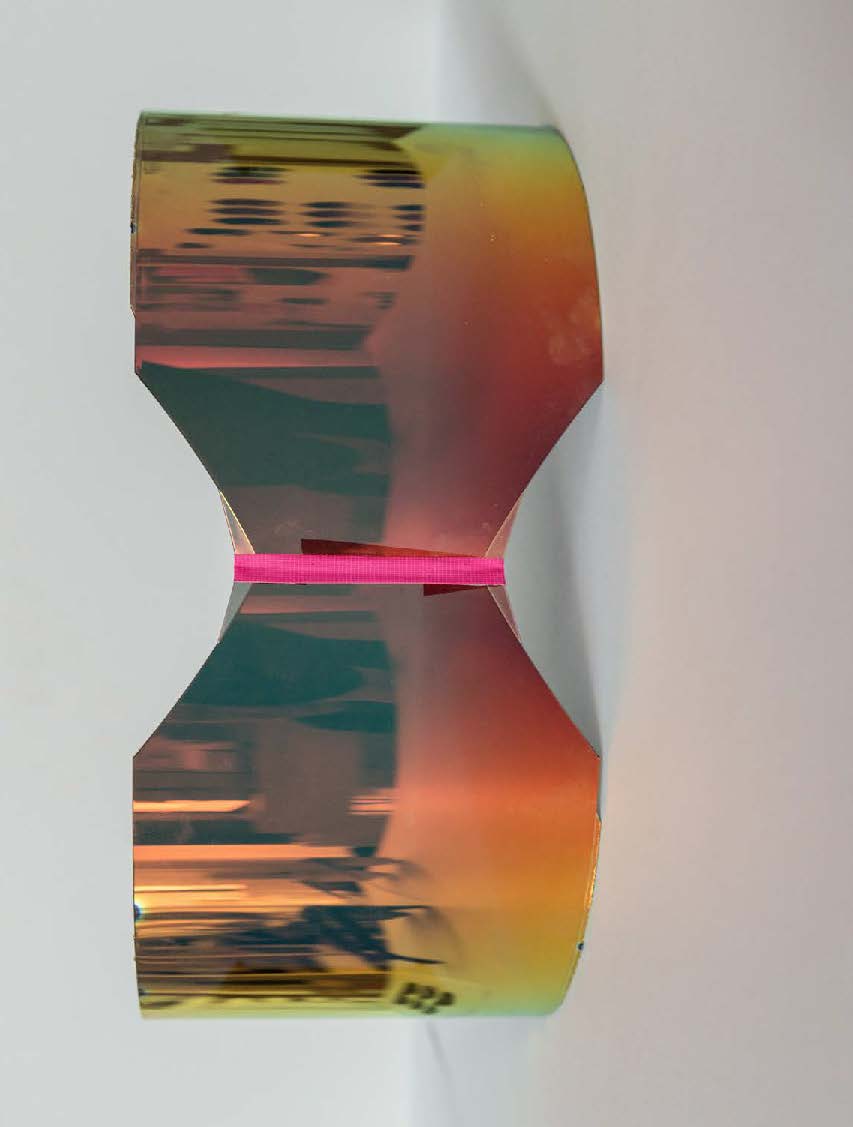 Images from Tim Coppen's book Candylips
Your designs have a strong unisex appeal in that the women's wear has a tomboy aesthetic – do you think your menswear has any notable feminine references?
I don't think so but some designs work for both men's and women's collections. I don't really over think any of this.
What type of woman is Tequila, can you describe her?
She is with Max and has a sense for adventure like Max. She is feminine but has a strong voice.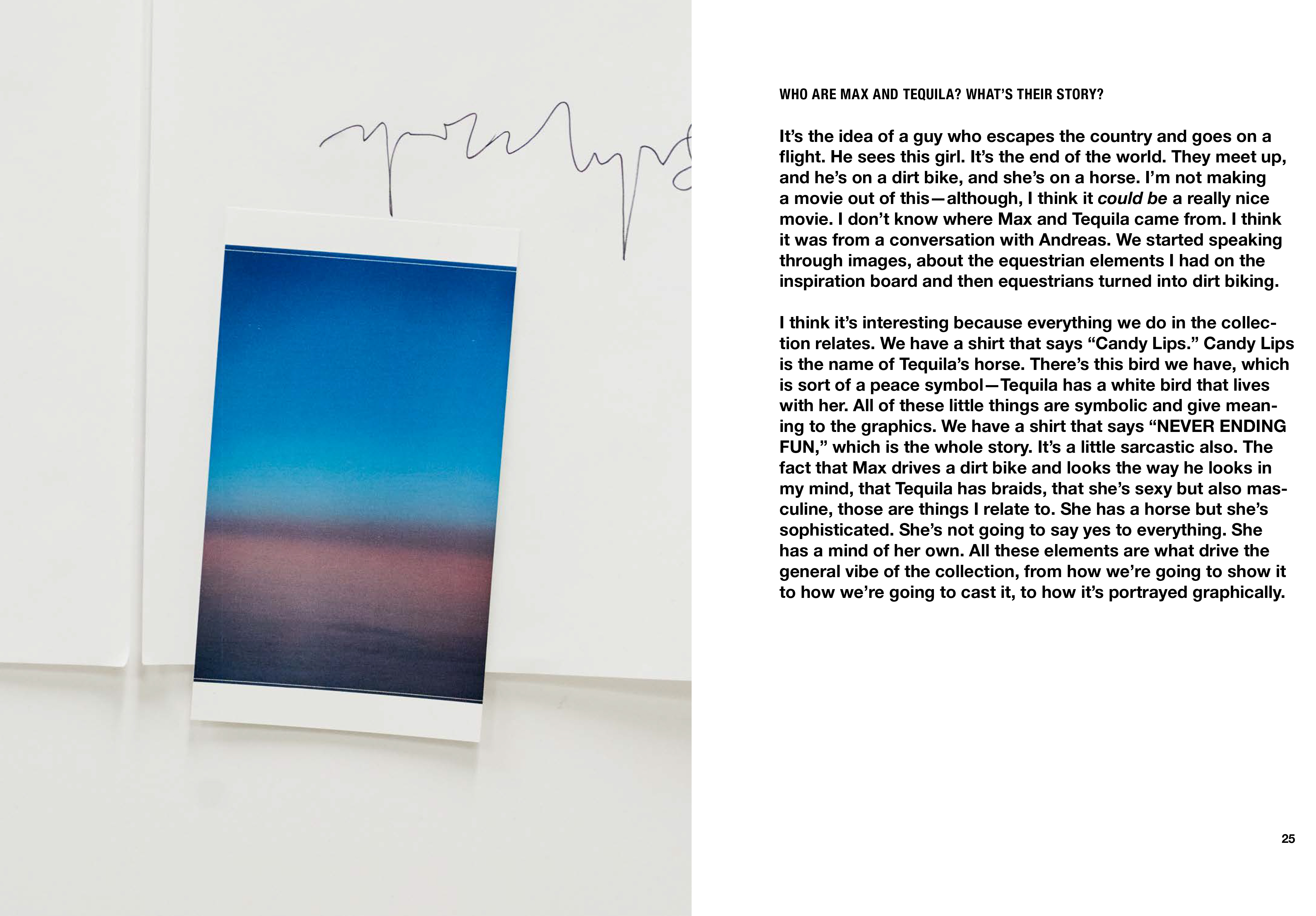 Images from Tim Coppen's book Candylips
Can you tell us what is on your music playlist right now?
Mark Lanegan, John Coltrane and Kendrick Lamar
What was the last book you read?
I can't remember which one I read last. But the last book I bought was Fumes by Ari Marcopoulos
What is your relationship to Berlin? What are your favorite places to visit when you are here?
I like going to Berlin, it has a very zen kind of vibe. When I am there I like checking out history as well as the Andreas Murkudis store.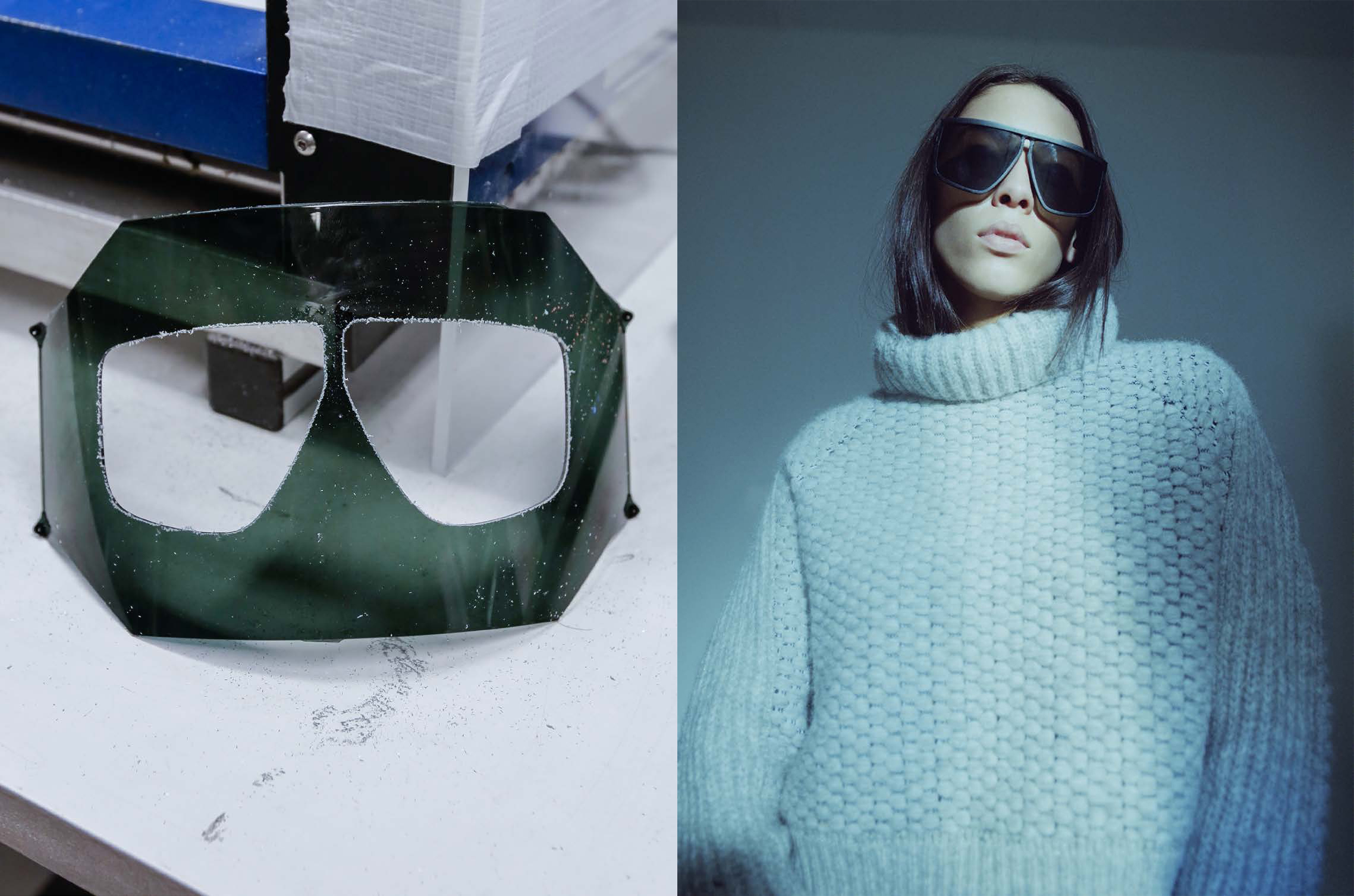 Images from Tim Coppen's book Candylips
Explain how you first came across MYKITA and how the relationship developed into a collaboration?
I own a few pairs of MYKITA sunglasses and always liked the element of craftsmanship. We put a lot of emphasis on story and freedom but also understand craftsmanship when building garments. I was very excited when we started exploring a collaboration. When I met Moritz (eds. note – the founder and creative director of MYKITA) and the design team in Berlin, Moritz already had an idea of how the sunglasses could look.
Aside from TEQUILA and TEQUILITA – what is your favourite MYKITA frame?
The MYKITA + TIM COPPENS sunglasses TEQUILA & TEQUILITA are available at the MYKITA E-SHOP, MYKITA Shops and selected retailers worldwide.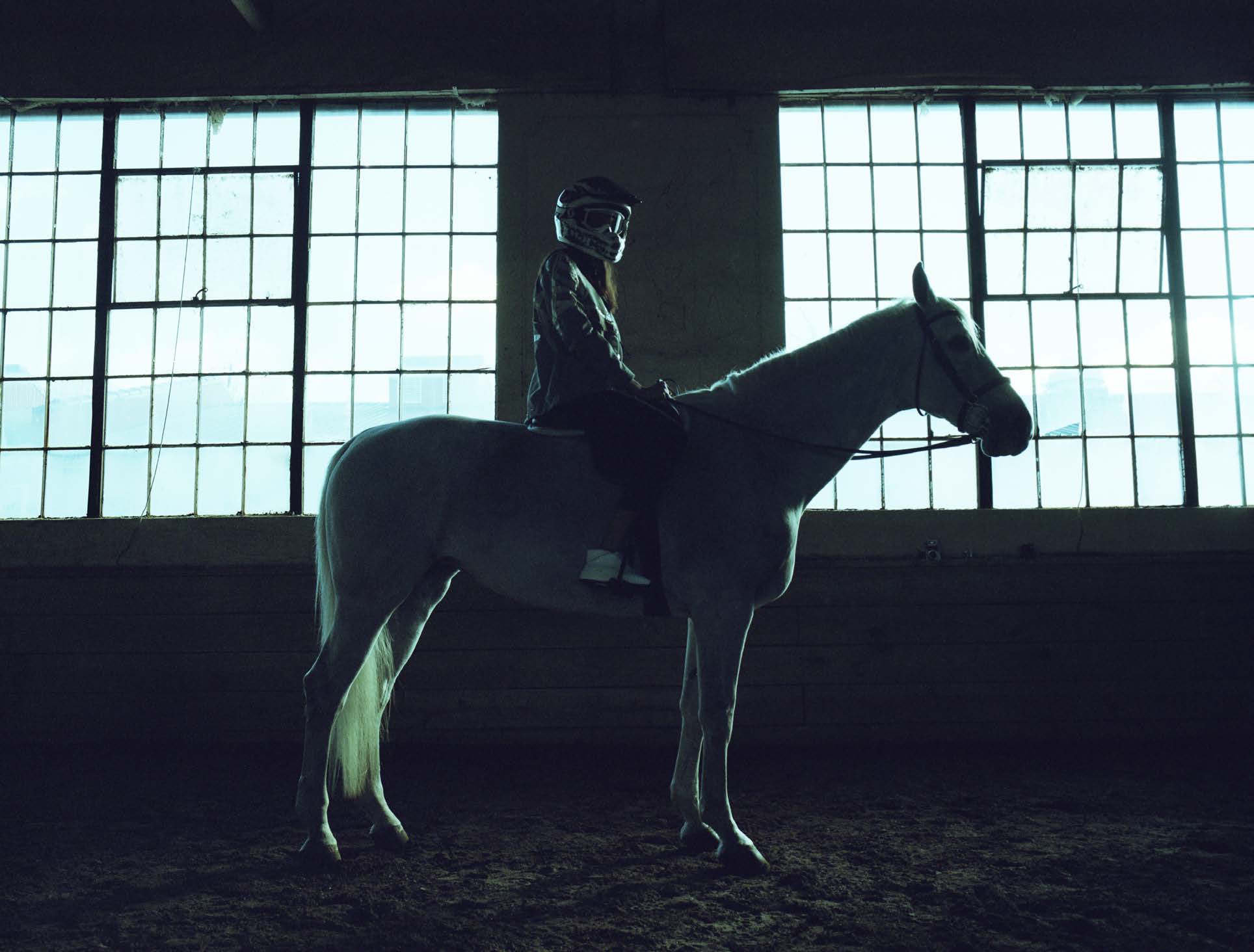 Image from Tim Coppen's book Candylips