TOP SUMMER TRENDS FOR 2023 – WHICH SUNGLASSES TYPE ARE YOU?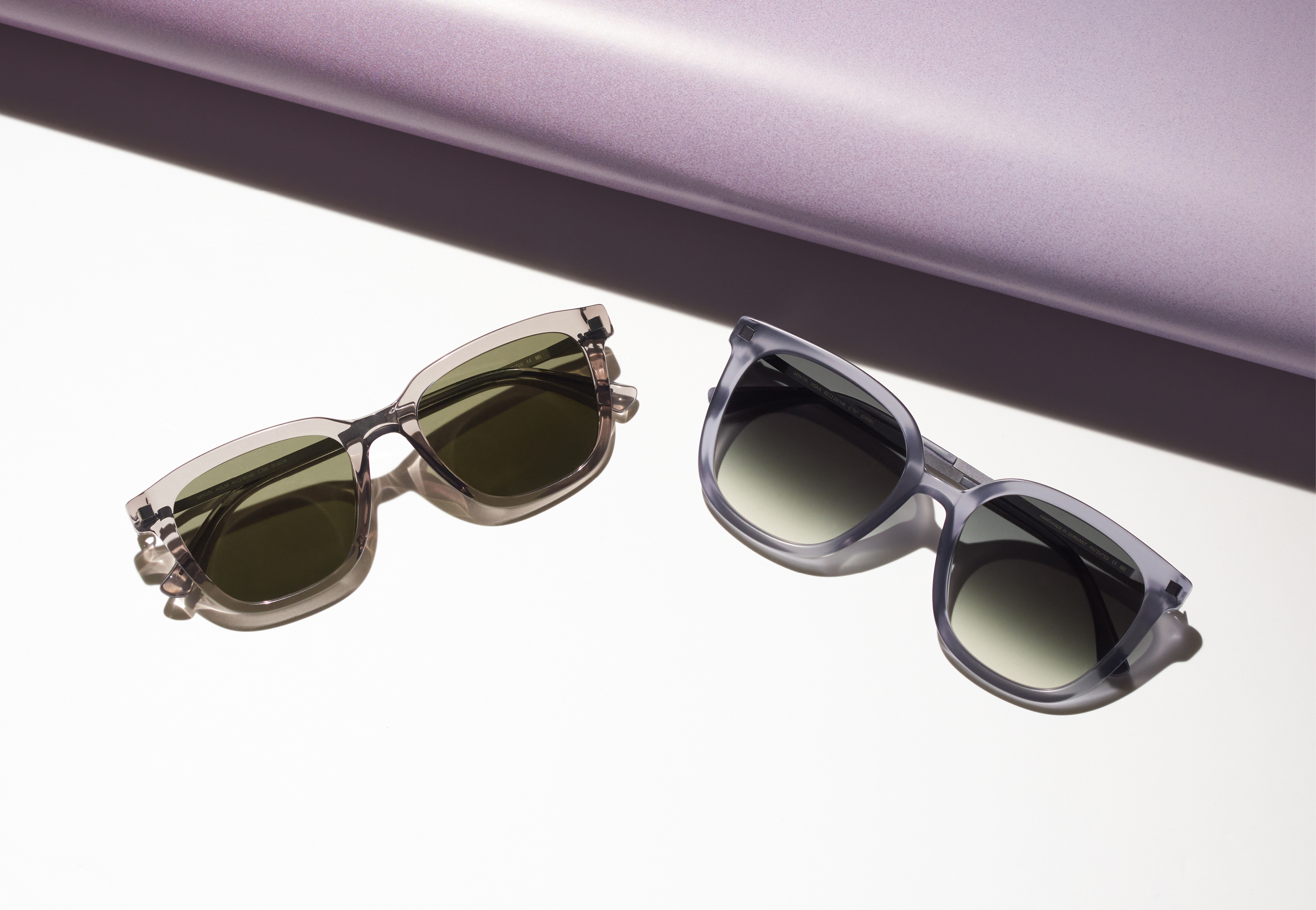 HOLM in Clear Ash/Graphite with Raw Green Solid lenses; VISKA in Matte Deep Ocean/Blackberry with Raw Black Gradient lenses
Sunglasses are essential to defining your summer look. Deciding on the style and attitude you are going for should be first priority – rules about balancing your face shape and so on can come later – and so we present the four most popular summer style personas with a fitting frame selection for each.
SPORTY STATEMENT
From Wimbledon to Venice Beach – the key to establishing your sporty credentials are sunglasses with a double-bridge as found on these evergreen aviator and navigator styles. For a sleek and lightweight look there are stainless steel models like ELI and DUANE. For a more future look of sports there is HYDRA and WAVE made from the high-tech MYLON material. Finally, the hybrid sunglasses by MYKITA | LEICA, such as ML01 and ML02 combining stainless steel with MYLON and premium sun lenses by Leica Eyecare will ensure that you're bringing your absolute A-game on and off the court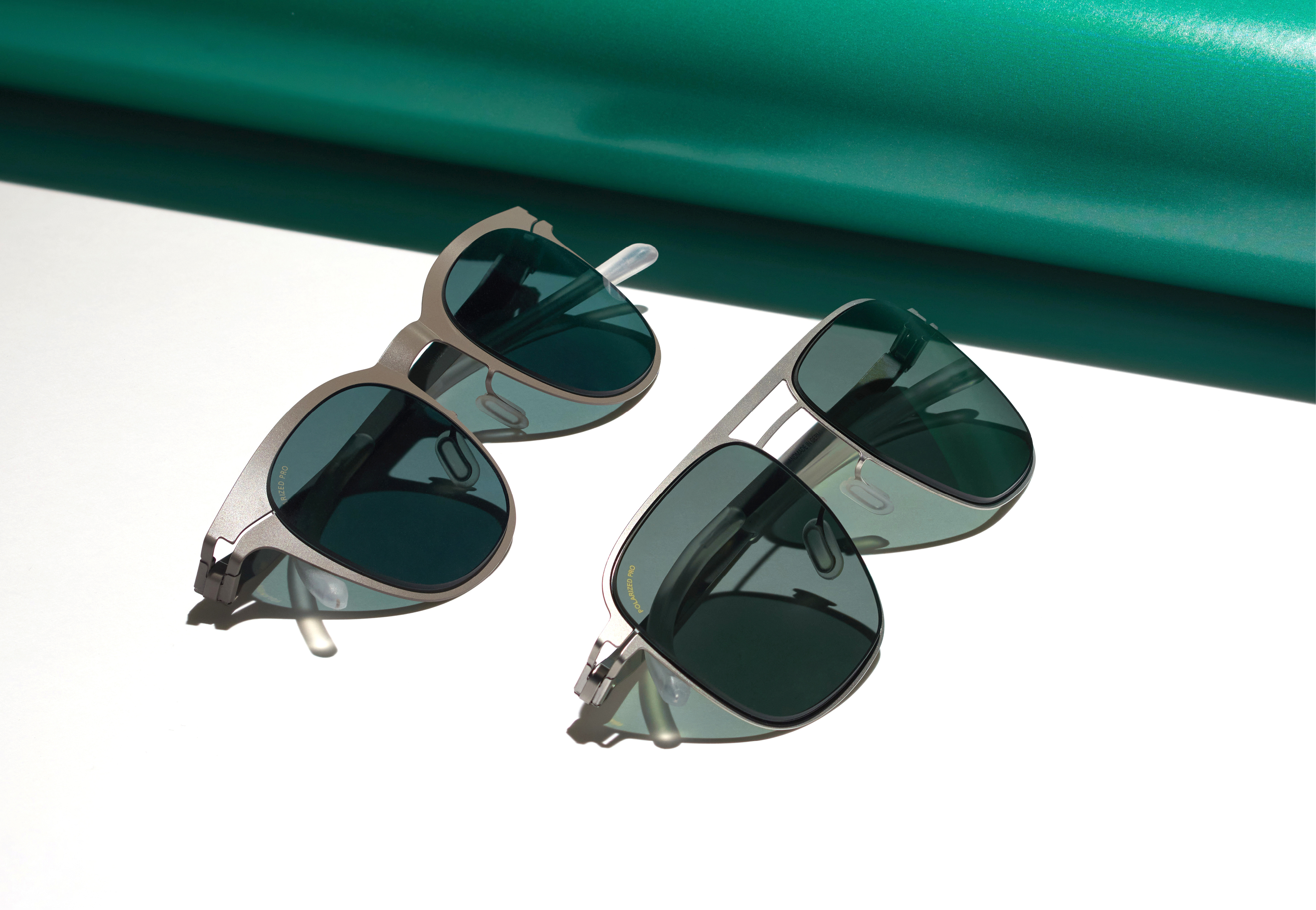 CALLUM in Mole Grey with Polarized Pro Ocean Blue lenses; ELI in Matte Silver/Black with Polarized Pro Green lenses
TRAVEL MINIMALISM
This popular summer type is found jetting between all the best summer spots with their air pods securely in place and their minimalist baggage neatly compartmentalised and perfectly versatile to suit any occasion from beach to business cocktails. Our carry-on kings and queens need classic frames that work just as hard. Timeless shapes like the round DAYO or the panto shaped KETILL in understated tones complement the most varied ensembles, always adding a great sense of style.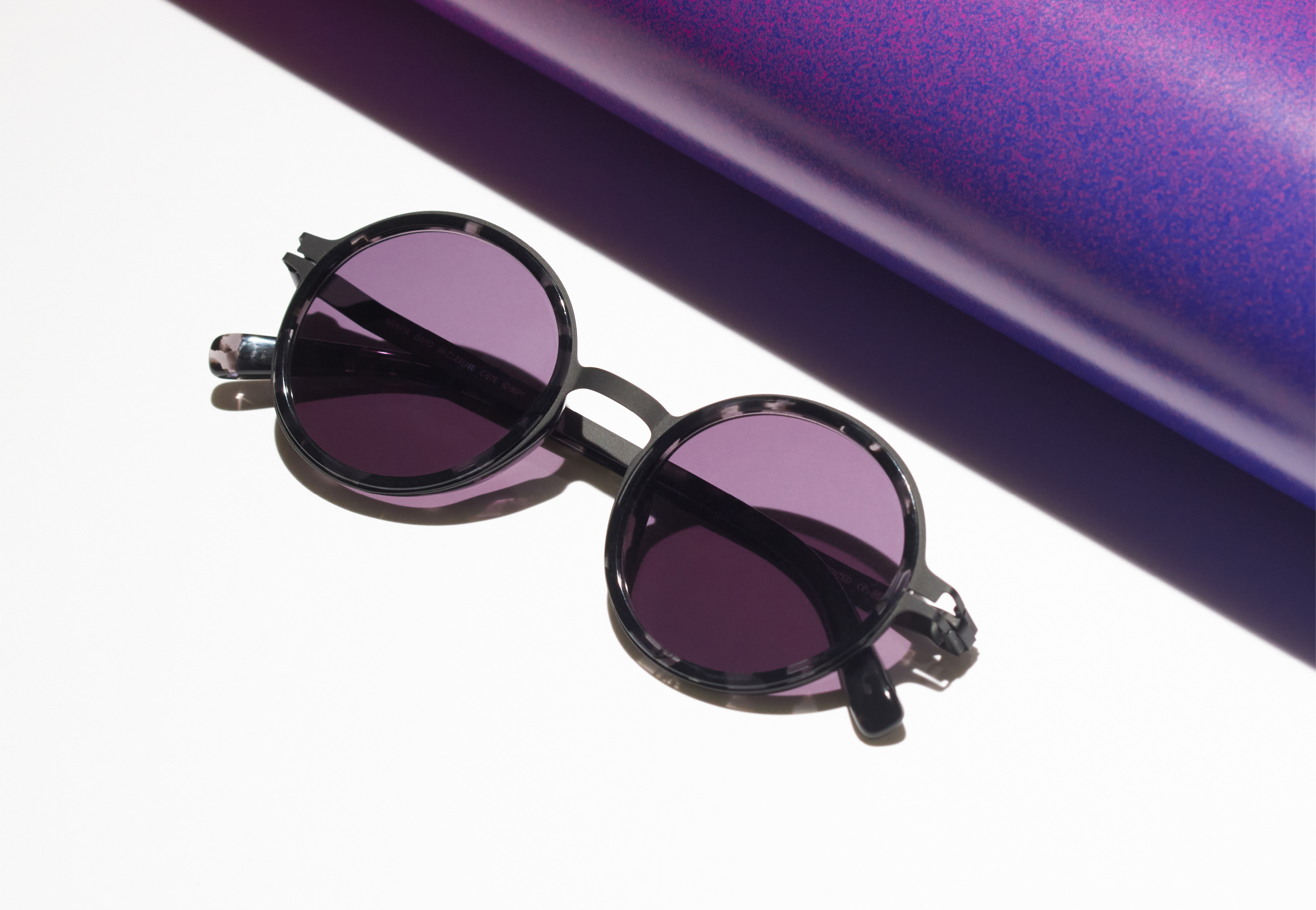 DAYO in Black/Black Havana with Cool Grey Solid lenses
AL FRESCO LUNCH
The best summer style can usually be found among the outdoor tables of leafy courtyards and sun-drenched patios. This is the moment to glam it up in oversize and vintage-style frames made for extended lunches with lots of rosé. Gradient lenses as on MAGDA and VISKA are perfect for maintaining mystery while also seeing what you are eating. Experimental shapes, such as ALESSIA speak of your fashionable know-how and flatter many faces.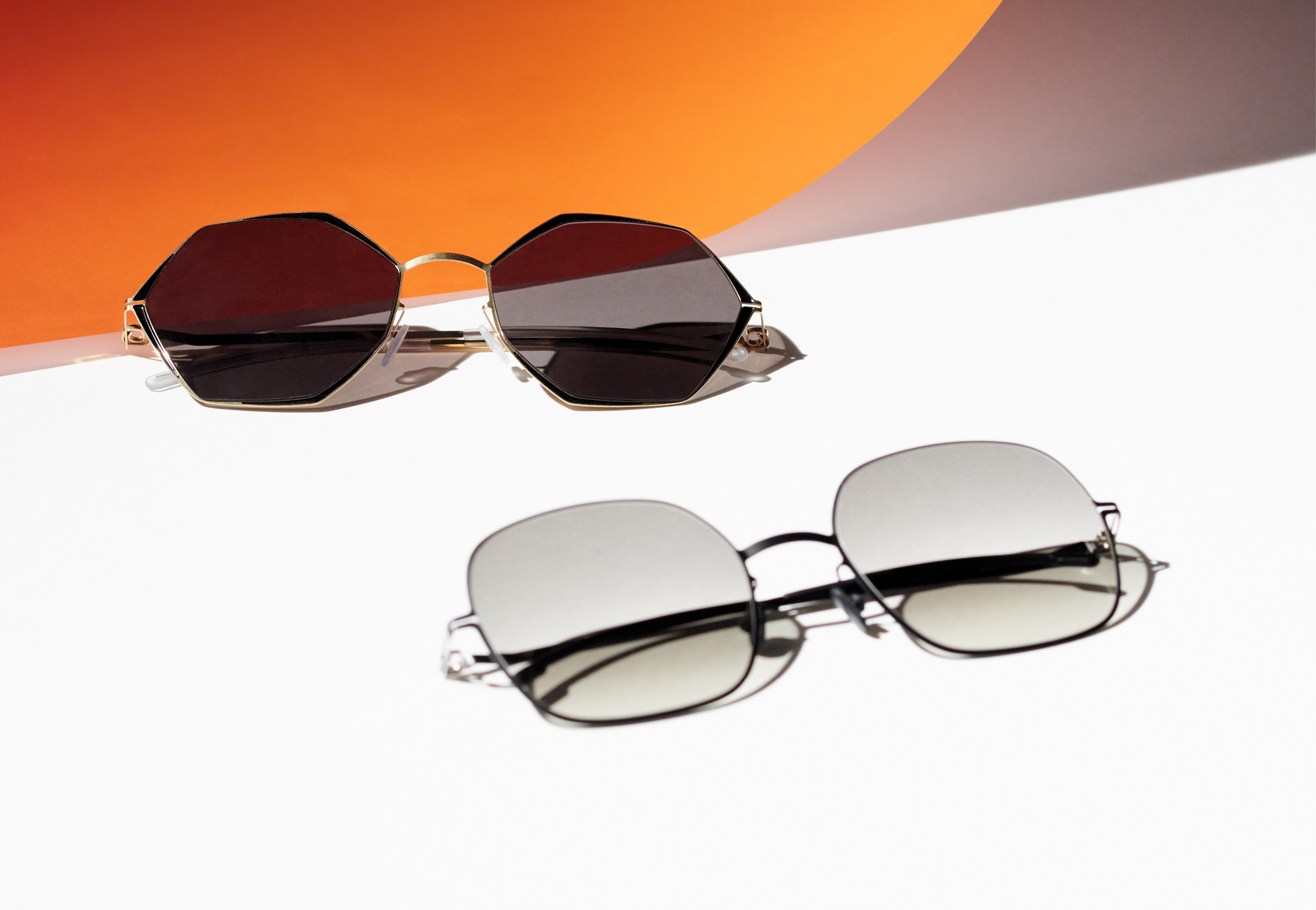 ALESSIA in Gold/Jet Black with Brilliant Grey Solid lenses; MAGDA in Silver/Black with Original Grey Gradient lenses
BOHO RENAISSANCE
Is fashion's obsession with Y2K style starting to feel too much? It seems like the right time for a boho moment. Less rave, more rock – think statement boots, embroidered vests, and hippie vibes. It's the perfect style for private finca parties on the Balearic Islands and the summer festival circuit. Keep it modern in sleek and lightweight frames with hippie-esque details like the candy-coloured lenses on NIKEN and decorative surfaces on NIS.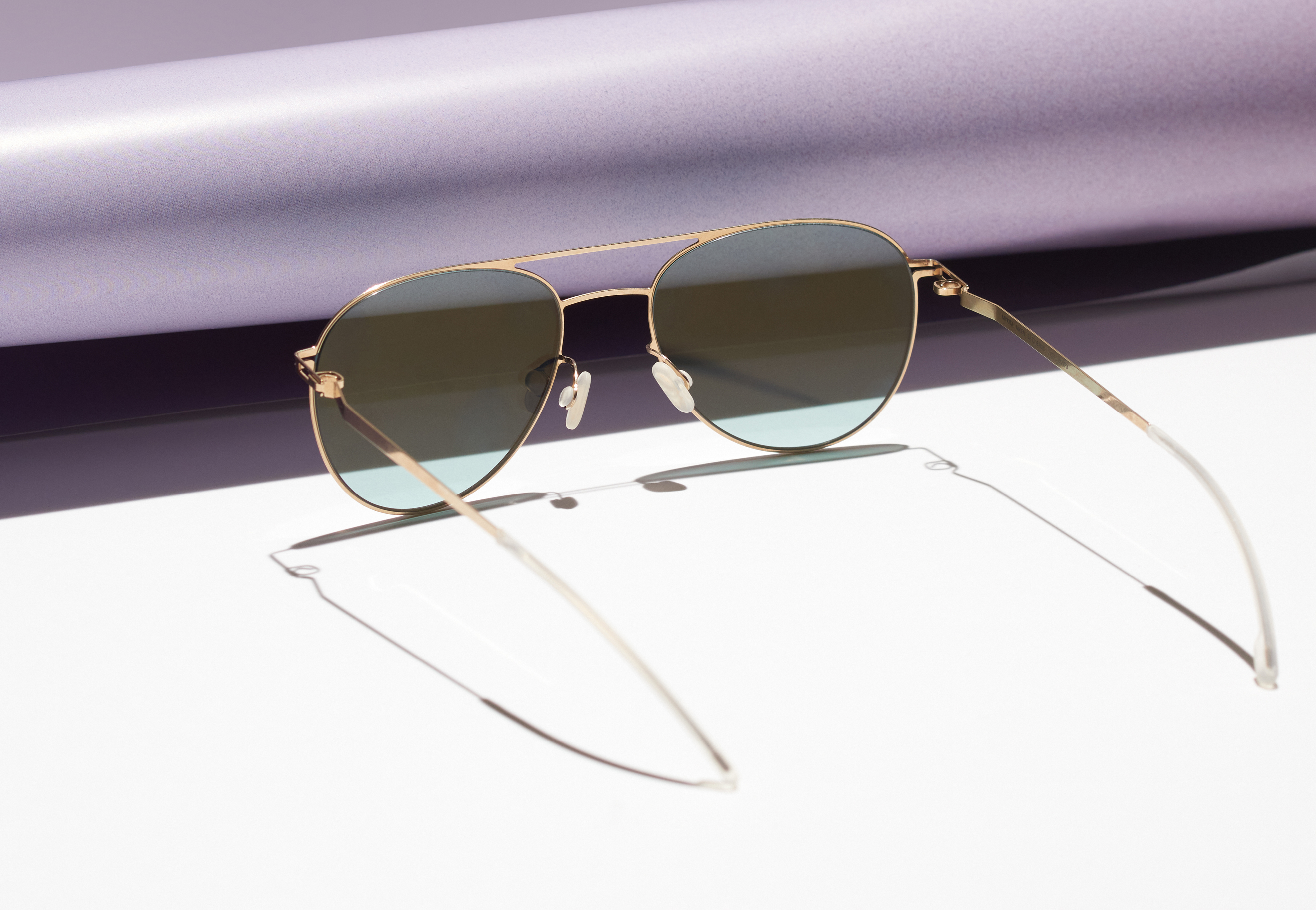 NIKEN in Champagne Gold with Jelly Green Solid lenses
Find more sunglasses inspiration in our full Summer Essentials edit.