VERBAL: THE HIP POP ARTIST
AMBUSH® is a cult design label based in Tokyo and revered worldwide. Fashion power couple, Verbal and Yoon, is the creative force behind the conceptual accessories and clothing label. As avid collectors of MYKITA frames, the hip-hop artist and graphic designer are long time friends of the MYKITA HAUS. While working with AMBUSH® on the collaboration frame VERBAL, MYKITA JOURNAL managed to catch up with multi-talent Verbal for a few questions.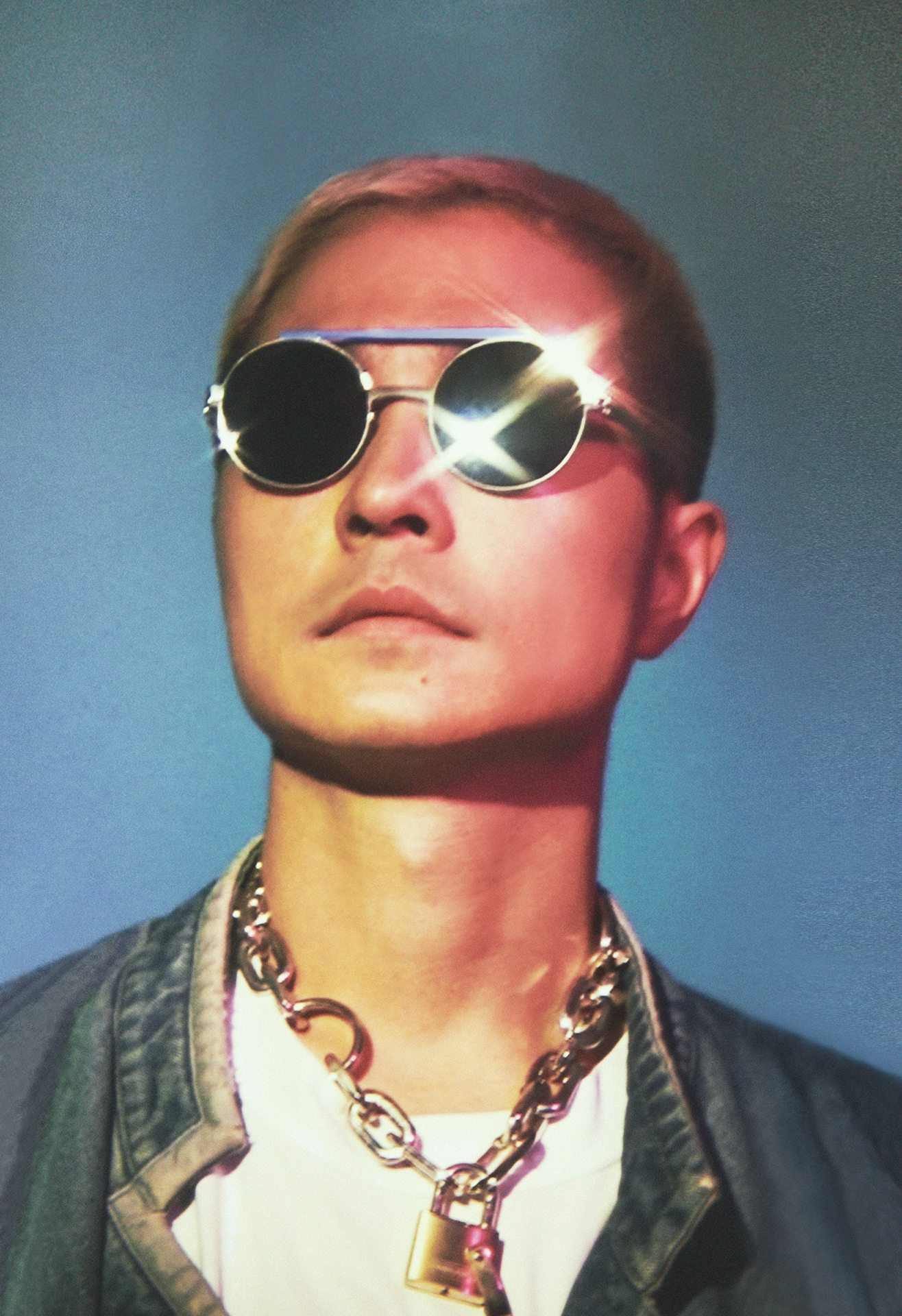 Verbal wears MYKITA + AMBUSH® sunglasses VERBAL in Silver/Blue
What is the inspiration, philosophy or ideology behind the AMBUSH® designs? What are your criteria for creating something new?
The ethos of our brand was 'portable art' as we thought, "What if we can enjoy 'art' for ourselves as well as share with those around us by wearing it?" Since then, we have gone on to create many designs that reflect our interests and inspirations, and evolved into creating apparel to add new dimension to the collections.
Tell us more about the craftsmanship behind AMBUSH®.
We have jewellery craftsmen here in Japan that we've been working with for a long time. We love the detail-oriented nature of those who add personal touches to the items, adding characteristics even in the simplest designs.
Can you describe the quintessential AMBUSH® customer?
The AMBUSH® customer seeks stimulus through visual form and quality, and we have found that even through the many passing trends, those that appreciate those qualities are our repeaters.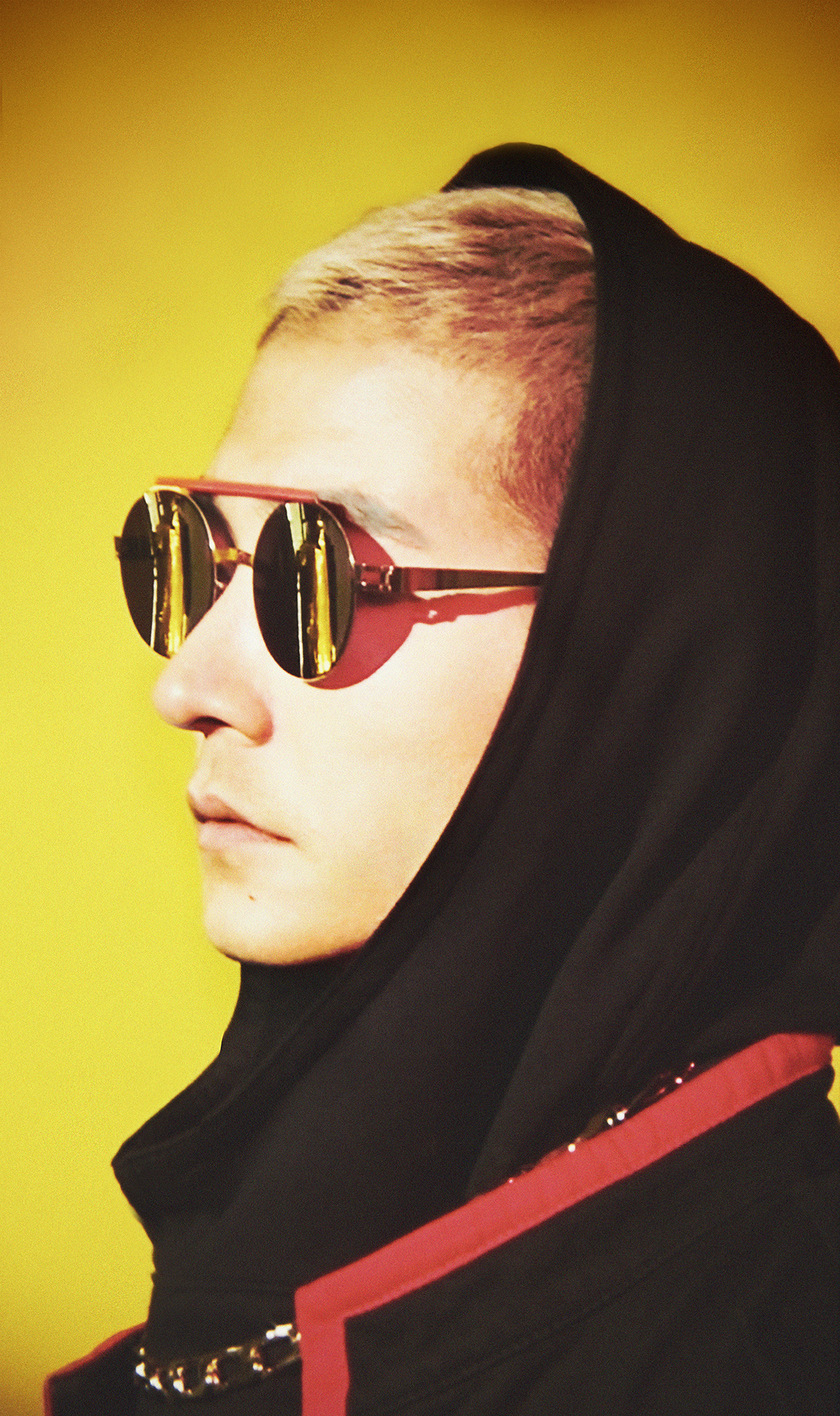 Verbal wears MYKITA + AMBUSH® sunglasses VERBAL in Gold/Red
How did your relationship with MYKITA begin?
I don't remember my very first MYKITA, but over the years I have collected numerous frames, mainly JANIS. I love the collab frames with Bernhard Willhelm, Margiela, the 'Daisuké' frames, just to name a few. It's safe to say that I am a fan.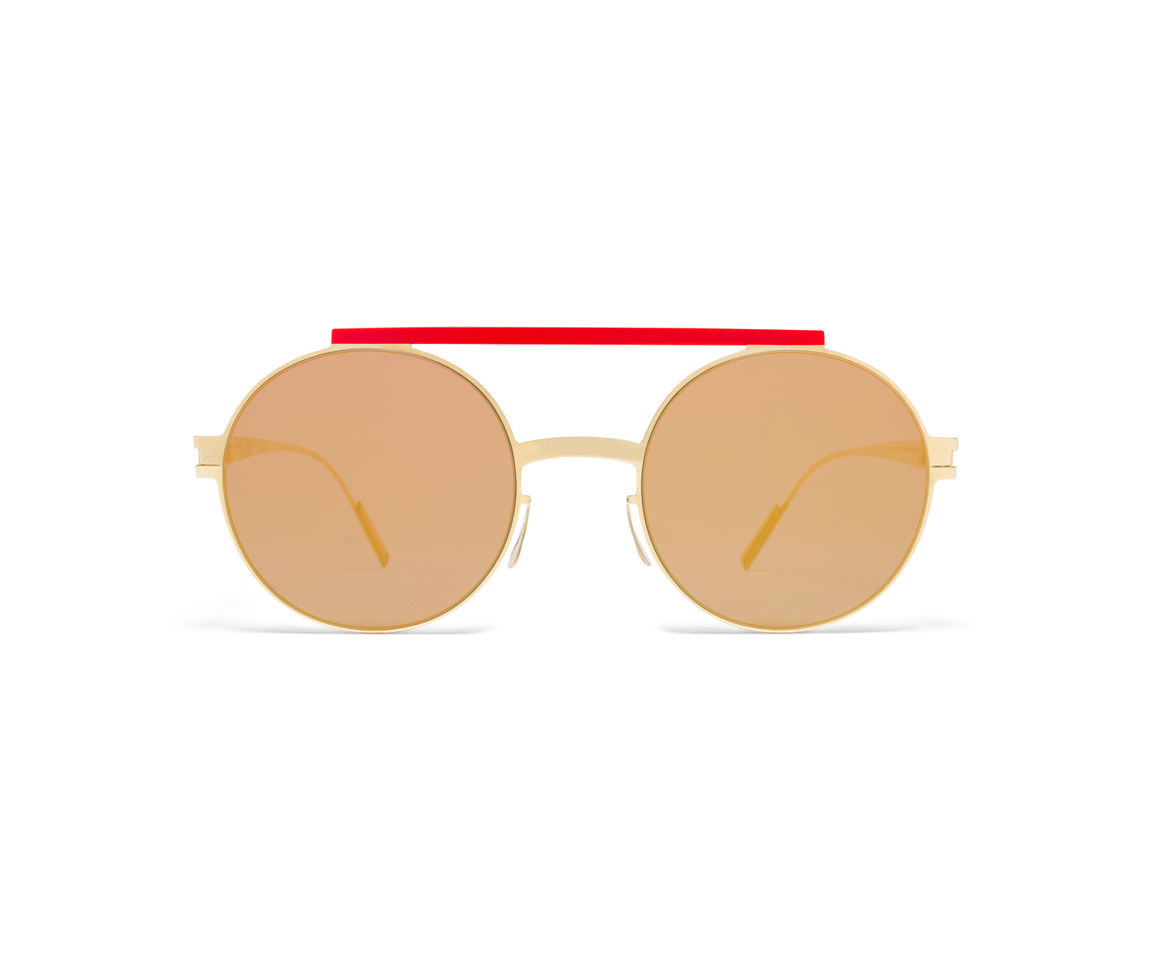 MYKITA + AMBUSH® sunglasses VERBAL in Gold/Red
VERBAL also has perfectly circular lenses like JANIS that you are often seen wearing – what do you love about round glasses?
Honestly, I never fancied round frames, until I came across a pair of JANIS. They changed my perspective on the form ever since, and the VERBAL model is an extension and inspiration of it.
What inspired the extraordinary VERBAL design?
Since it's our collaborative effort with MYKITA, we wanted to make sure that the glasses were unique and a representative combination of our aesthetic directions.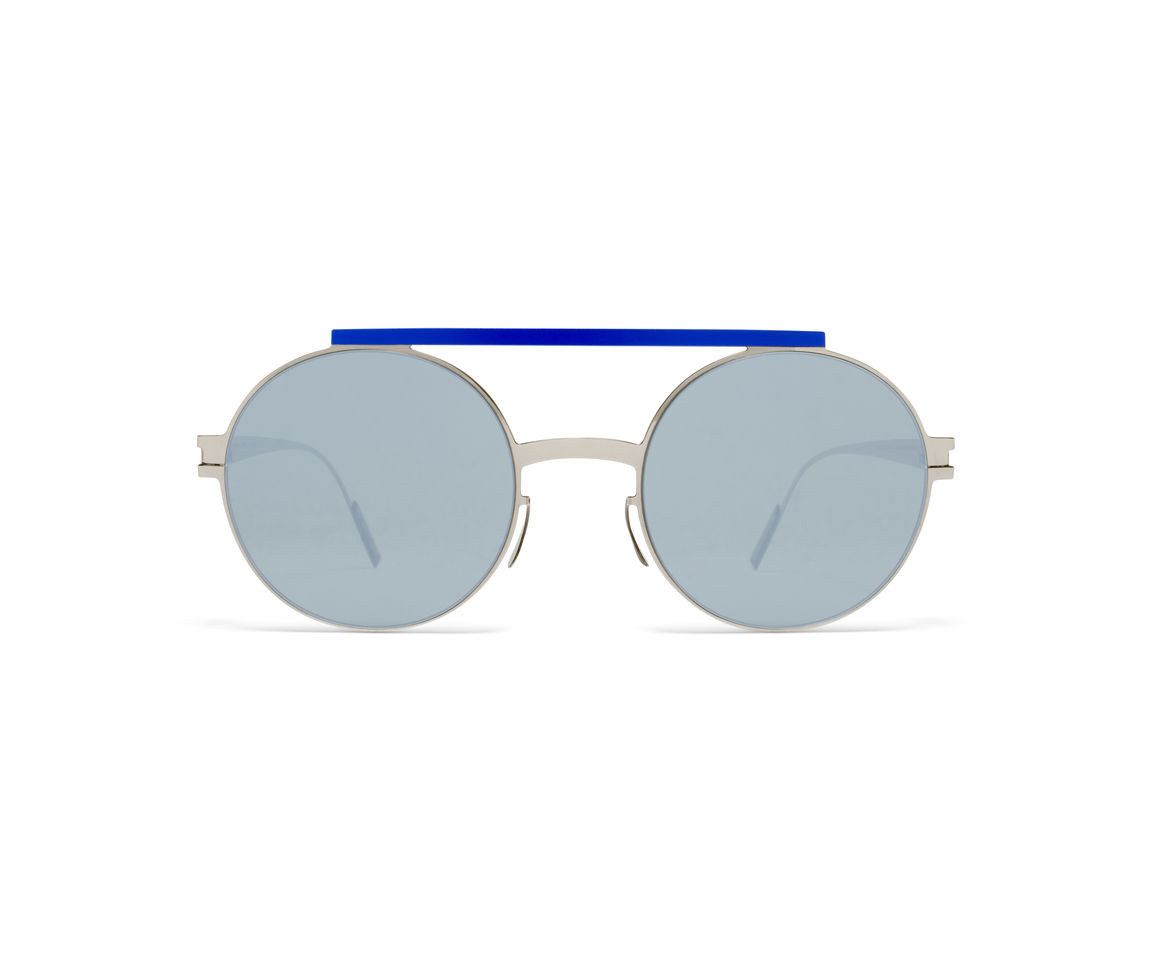 MYKITA + AMBUSH® sunglasses VERBAL in Silver/Blue
How would you describe the look of the VERBAL sunglasses?
Brow bar sunglasses turn pop art.
What philosophy/qualities do MYKITA and AMBUSH® share?
Independent-mindedness and our desire to want to push the envelope
What is your relationship to MYKITA's hometown? What do you most enjoy in Berlin?
I had an amazing time in Berlin! A great experience at the HAUS, I went to many galleries, museums, and Berghain! That club was insane. Berlin is a unique city for sure!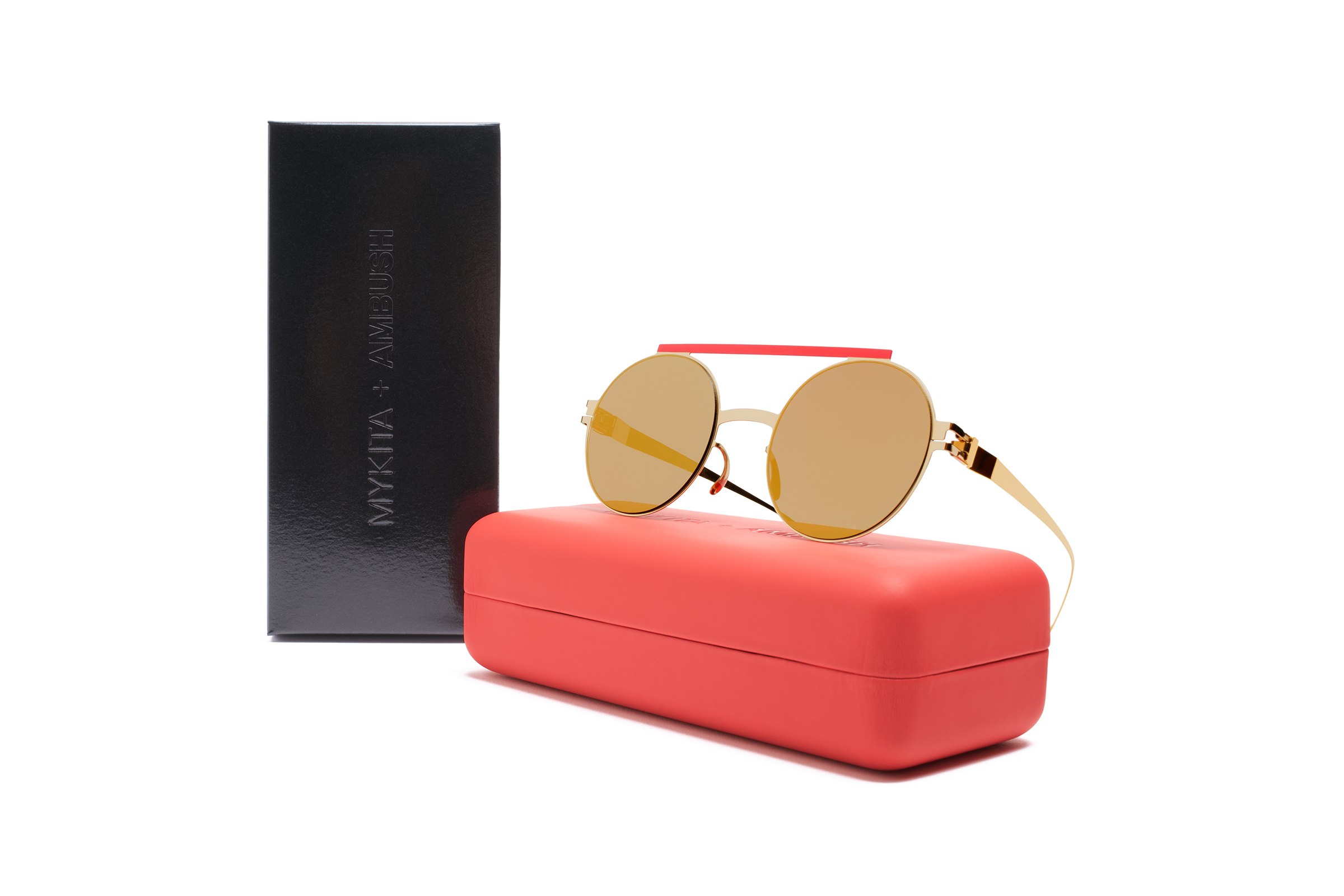 MYKITA + AMBUSH® sunglasses VERBAL
Featuring AMBUSH®'s signature colours, VERBAL comes in Shiny Black/Black with Reverse Black lenses, Gold/Red with Reverse Gold and Silver/Blue with Reverse Silver. MYKITA + AMBUSH® sunglasses model VERBAL is available from November 24 at the MYKITA Shop Tokyo, the AMBUSH® WORKSHOP and mykita.com with more stores to follow.