A DAY ON TOUR WITH… THE/DAS
MYKITA JOURNAL met with Fabian Fenk and Philipp Koller, two members of the indie-electro band The/Das at the Immergut Festival in the outskirts of Berlin. The two easy-going guys have been working together for more than four years – first with the popular Bodi Bill and now with The/Das. Sitting down before their gig, we got to hear about their recent adventures on tour in Mexico and the gritty side of life on the road.
Fabian wears CYRIL, Philipp wears NADA and Jörg wears MMDUAL005.
How was Mexico?
Fabian: It was very interesting, a real learning experience. It's beautiful there, we had a great time, but we learned the hard way that trying to play a concert outside of the big cities can be very difficult. We collaborated with the local scene for the Boiler Room gig. The set design for example, was done by Crystalmafia and it was beautiful. We had a lot of plants on stage.
Why does everyone go to Tulum these days?
Philipp: Because it's so beautiful! The whole area around Yucatan is pretty popular. First, you have Cancun, which is pretty crowded with American tourists having their eternal Spring Break and then you have Playa del Carmen, which has become pretty touristy too. Tulum is a lot more relaxed with amazing landscapes where the jungle meets the seashore.
Do you have any funny stories from the trip?
Fabian: To be honest at times we didn't really know what to think about the whole tour; it was a long way from how it is to be on tour in Europe or the US. I've never had anyone telling me that a concert is not happening when I've already arrived. At times we weren't even able to reach the promoter.
Philipp: The language didn't make things easier. Not one of us could speak any Spanish and there were some situations when something like that could have come pretty handy, like when you have to deal with the police. We were very lucky most of the time, but it was a constant struggle.
Is there another stop on the tour this summer that you're especially looking forward to?
Fabian: Well, this gig is pretty sweet. This is one of the earliest festivals in the season so the vibe is pretty cool. We've been here almost every year since it started 15 years ago, before with Bodi Bill and now as The/Das. It feels like home by now. We are waiting to hear about a gig in Moscow later on in summer. That would be a highlight.
Aside from your musical equipment, what are the most important items to you on tour?
Philipp: An obvious item is sunglasses of course.
Fabian: Sunglasses are indeed very important during festival season. Other than that, I suffer from allergies, so I always have to carry around all kinds of medicines. A book is also always a good thing to have around on tour. It doesn't necessarily have to be something you're going to read, but something that will impress others and make you look smart. Sometimes when you're hungover or on a long flight and you don't want to be bothered, you can just pretend you're reading.
What is your favourite soundtrack for a road trip?
Fabian: I'm still listening to the same band as last year. The band is called Oso Leone and is great to sleep or just listen to. I don't get tired of it.
Phillip: I think the last album of Theo Parrish is great for driving. The first track, that is actually pretty long, has a vocal that goes "Drive… you need to drive…" The entire record is also pretty long, so that would be all you need for your journey.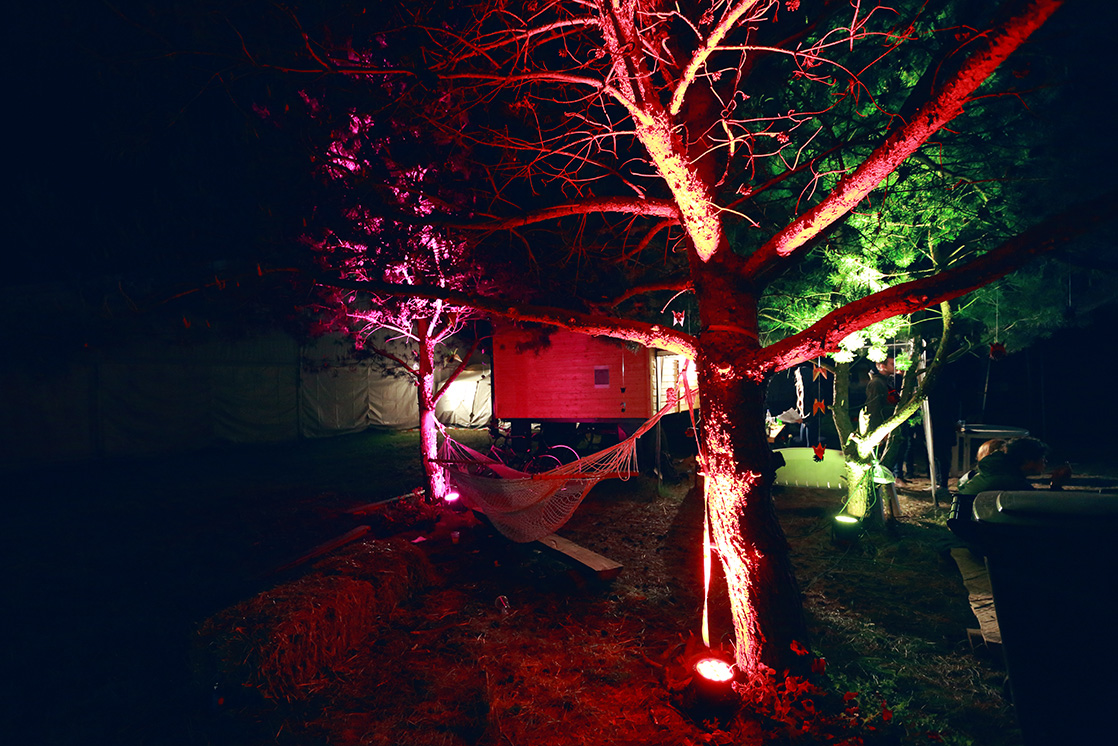 What does a typical day on tour consists of?
Phillip: It depends a lot on the way you're travelling. Flying is very different from having to take a bus. Not having slept enough the night before if you had a gig is definitely a part of it. There is also a lot of waiting. Waiting in the plane, waiting for the sound check, waiting for your turn to play, waiting, waiting and waiting.
But it's a nice kind of waiting. Most of the time you know that there's nothing else you can do so you just chill out and wait. We always have the weirdest conversations during those dead times too.
You have been working together for a while, what is the secret to your long relationship?
Fabian: I think it helps to separate being friends and working together. Sometimes you have to make decisions in terms of work, the music or organisational things and that shouldn't affect your friendship. It's just too valuable.