BEST FIVE GLASSES FOR...THE WINTER HOLIDAYS
SANUK in Trinidad/Glossy Gold with Brown Gradient lenses | MYKITA LITE
Does talk about a "white Christmas" actually just get you dreaming about pristine white beaches far, far away? For a steamy Caribbean getaway, be sure to pack this handsome drop aviator where warm Havana acetate tones meet with golden temples in stainless steel and dark tan gradient lenses.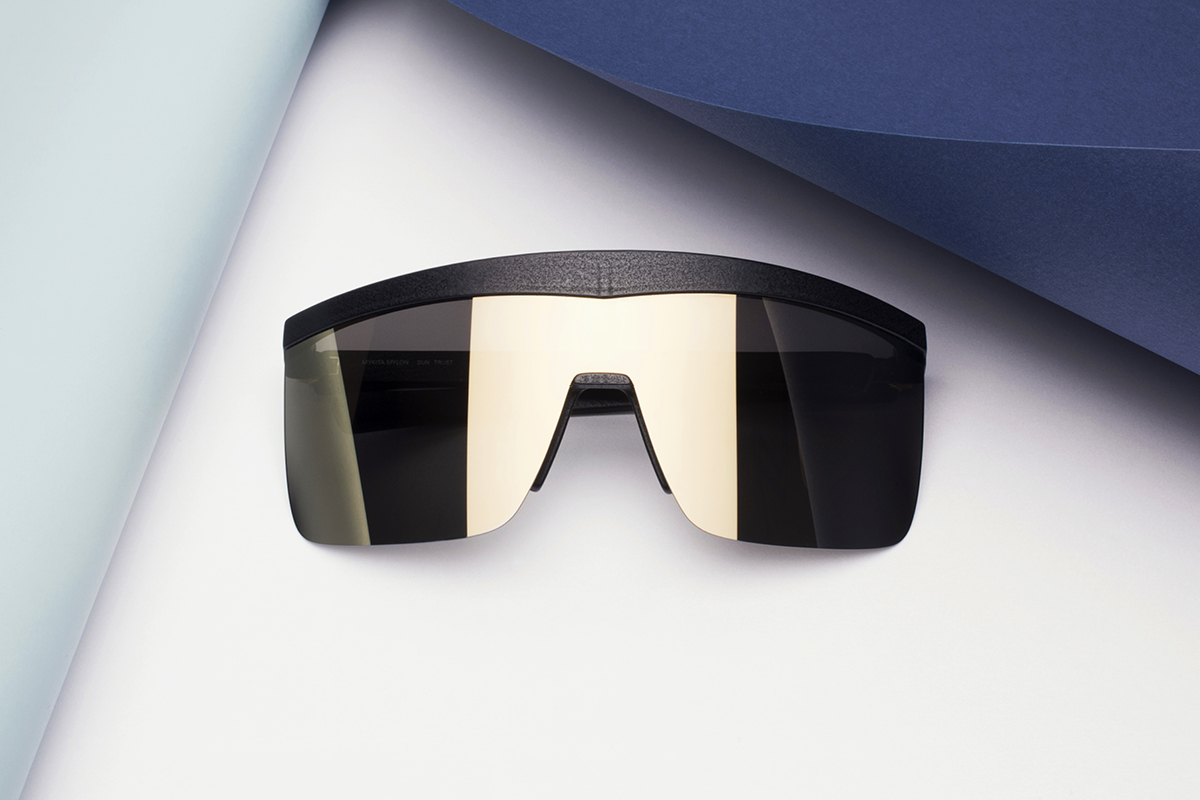 TRUST in Pitch Black with Gold Mirror shield | MYKITA MYLON (available soon)
Winter sports are all about stunning landscapes, fitness in the fresh air and – perhaps most importantly – jaw-dropping style. Translating the textured design language of sportswear into the world of eyewear, these MYKITA MYLON wraparound shades hit that perfect balance between statement and wearability. Just lean into it and TRUST.
TALINI in Black/Glossy Gold | MYKITA LITE
Ah, the holidays – where dinners and get-togethers can range from the awkwardly stiff to the embarrassingly excessive. The supremely well-balanced TALINI exudes a chic, intellectual air that encourages moderation, harmonious interaction and inspiring conversations. A holiday must-have.
BEVERLY in Glossy Gold with Gold Flash lenses | MYKITA & BERNHARD WILLHELM
Every party needs a bit of Seventies glam and this oversize yet minimalistic cat-eye is just the ticket. Expressive and feminine in monochrome gold – BEVERLY is named after the seminal supermodel and brings the spirit of Vogue and Studio 54 wherever it goes.
MIKI + SHADES in Champagne/Glossy Gold with Raw Brown Solid lenses | MYKITA LITE
Style and function; prescription and sun protection; Gold and Champagne – what more can you ask from one eyewear model, or a Christmas present for that matter? Optical model MIKI comes with a custom-designed SHADES clip-on that transforms the classic round aviator into an expression of sporty futurism. Most original gift under the Christmas tree? Tick, done.