BONJOUR PARIS!
19 Rue du Pont aux Choux, 75003 Paris – MYKITA opens a new shop on a quiet street in Le Marais. The district with its dizzying network of winding streets and small lanes exudes both old-world charm and the buzz of contemporary creative culture. Nestled among the petite cafés and pastry shops on this narrow city lane, the high-tech aesthetic of the MYKITA shop front provides an eye-catching contrast.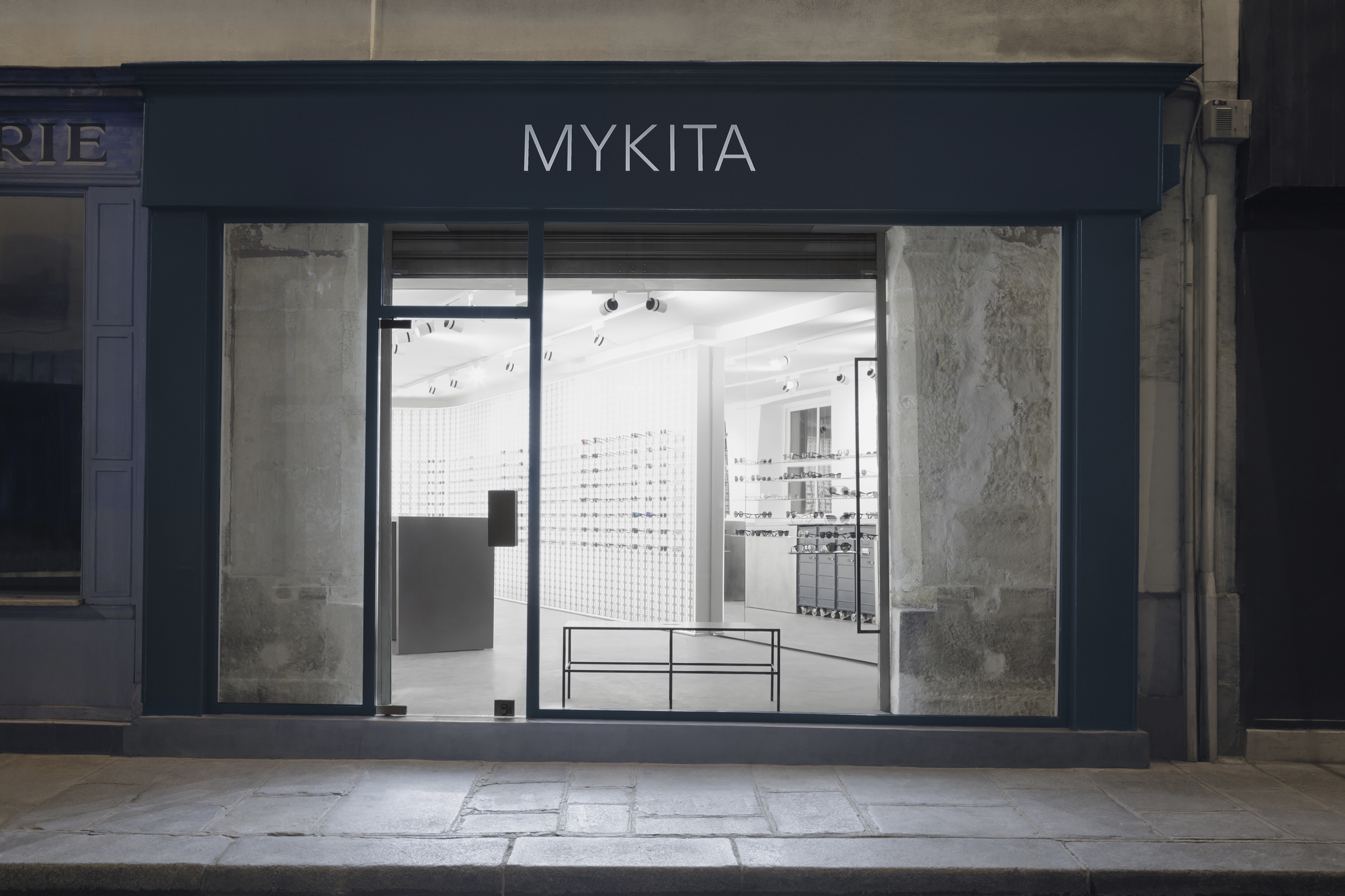 "In 2004, we debuted the very first MYKITA designs in Paris and we have enjoyed a close and rewarding relationship with the city and its design-oriented residents ever since", says MYKITA Creative Director Moritz Krueger. "Upgrading to a bigger shop celebrates our presence in Paris, as well as in the international world of high fashion that the French capital has come to represent."
The floor-to-ceiling mirrored wall of the shop entrée first catches the eye of passers-by. Here the highlights from the new collections are presented on an arrangement of free-floating shelves. Once inside the shop, the novelties wall extends into the signature white MYKITA WALL, which curves to cover the far end of the elongated, rectangular room. The natural stonewall exterior continues partway inside the shop where concrete flooring meets with two custom-made stainless steel tables and additional sleek furniture pieces in blue grey – a visual reference to the façade of the same colour. This harmonising interplay of colour and texture displays the brand's passion for surface and materials.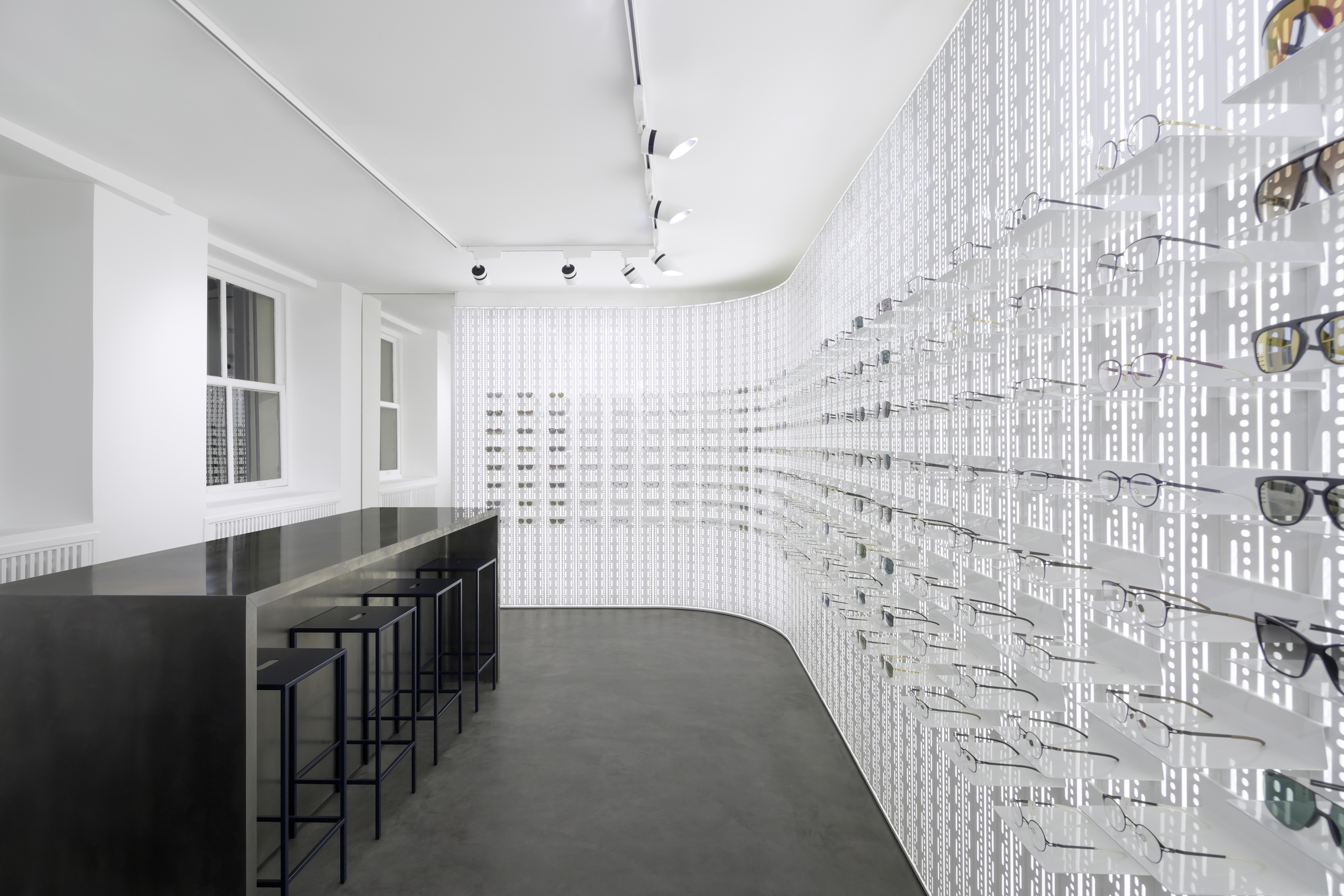 Ready-mades mix with the custom-designed furniture for the shop's interior. The primary design element is the all-white MYKITA WALL using perforated steel angle beads reinvented from their traditional function as heavy-duty shelving supports. This backlit structure serves as a presentation area for the eyewear collections; individual shelf elements inserted into the wall give each pair of glasses its own stage. Out-of-service flight attendant trolleys are repur- posed as a storage facility for additional glasses. The overall effect is that of an installation, which both complements and preserves the historic character of the building.
The integrated Zeiss lab is equipped with state-of-the-art precision instruments from Carl Zeiss research. The in-house optometrist is able to generate a customised optical profile and perfectly adapt the frame and lens for each customer's face. Quality, precision and products made in Germany form the basis of the partnership between MYKITA and world-renowned optical solutions specialist, Zeiss.
Replacing the existing MYKITA shop, the new MYKITA Shop Paris carries all optical and sunglass collections, including the covetable designer collaborations with Bernhard Willhelm, Damir Doma and Maison Margiela.
ADDRESS
MYKITA Shop Paris

19 rue du Pont aux Choux
75003 Paris
OPENING HOURS

Mon–Sat 11:30–14:00 and 15:00–19:00