GET YOUR EYES CHECKED
This June, the MYKITA Shop New York is offering free eye exams at their in-store Zeiss Relaxed Vision Center. Dr Panos Karageorgiou – known simply as Dr K to his colleagues – is the resident optometrist. Equipped with superior listening skills, patience and some of the most sophisticated visual equipment in the optics industry (precision instruments by Carl Zeiss Vision) he gets a thrill out of really understanding a patient's needs, making the appropriate diagnosis and ultimately helping people maximise the potential of their eyesight.
"A professional eye exam is extremely important because it can often reveal more serious issues that a patient may never know they had," the doctor explains, "early detection of issues that are time-sensitive could save vision or prevent progressing systemic diseases."
ZEISS is constantly updating and innovating its instruments; by partnering with the optical industry leader, MYKITA is in the privileged position to offer its customers the latest diagnostic equipment and dispense the most advanced lens technology.
The most important instrument to Dr Karageorgiou in his work is the Zeiss iProfiler, which uses ocular wavefront abberometry to help calculate the most accurate prescriptions. While the term "abberometry" has a nice ring to it, it is not his favourite technical term. He prefers "acuity", which refers to sharpness of vision. "I always strive for maximum acuity", he adds with a smile.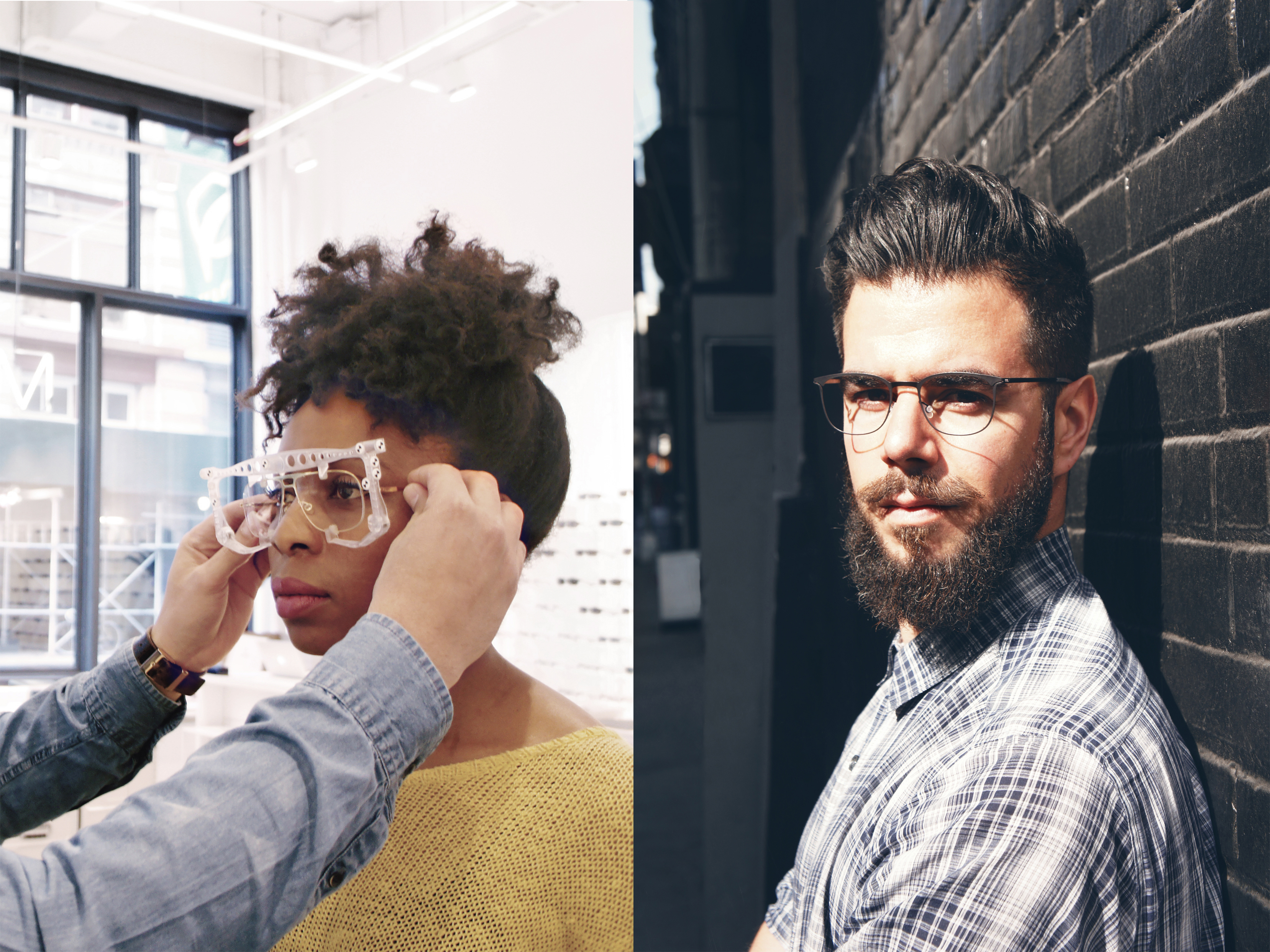 From left to right: Mary wears ESPEN, Dr K wears MYKITA prescription glasses LYKKE
Free eye exams are available this June at the MYKITA Shop New York. Arrange an appointment to receive the complete ZEISS experience and personal care from the in-house optometrist.
MYKITA SHOP New York
109 Crosby Street
10012 New York, USA
Tel: +1 212 3439100
Fax: +1 212 3439103
shopnewyork@mykita.com