HELLO NEW YORK!
458 Broome Street New York 10013 – MYKITA Shop New York moves into a new location in the heart of Soho. The two-floor space provides 1,590 square feet for the independent eyewear brand from Berlin to present its complete portfolio of eyewear and services, but also to express the wider scope of talent and creativity of the MYKITA community. With a sunlit and spacious character that invites exhibitions and events, the shop makes a natural addition to the neighbourhood.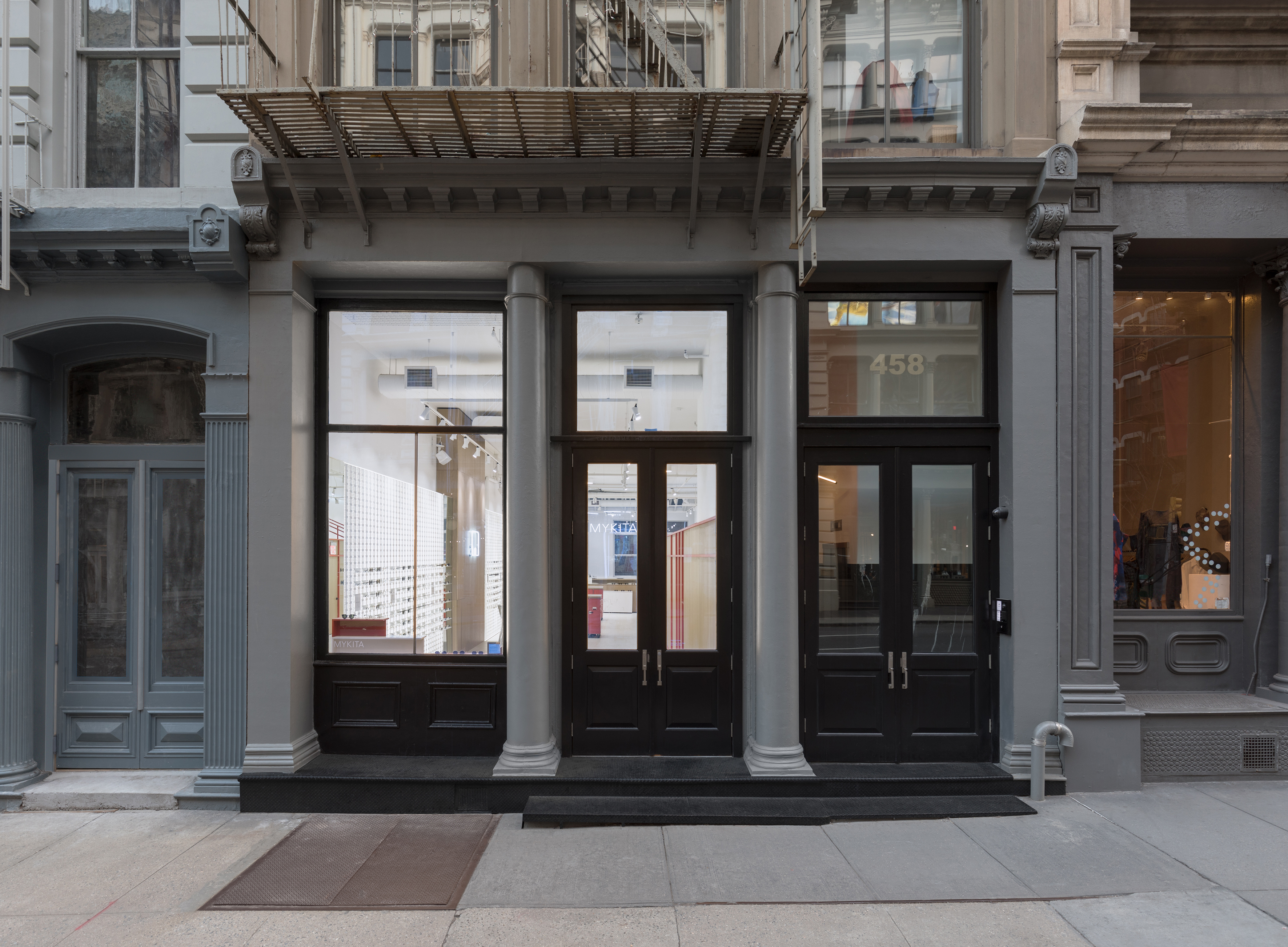 "Opening the first MYKITA Shop New York in 2013 was a real milestone in our history," says MYKITA founder Moritz Krueger. "Bringing together all the facets of the MYKITA product, brand and service experience in a physical space created a new environment for eyewear that has proven itself a success. Our new home on 458 Broome Street will allow us to build on that achievement and take the MYKITA shop experience to the next level. We can't wait to add to the buzz of the new neighbourhood."
Entering the classic Soho building, visitors step into an elongated room with the iconic MYKITA WALL presenting the eyewear collections along the left side of the room. This industrial vibe is balanced by rust-red colour elements throughout and oak wood panelling along the right wall, which also houses the in-store lab. Natural light floods the shop and downstairs gallery via large front and back windows and a skylight. The original neon light installation from the Crosby St. shop finds a new home on the wall by the main consultation area. The brand's passion for contrasting textures and modern materials shines through in this interplay of metal, wood, and neon tubing.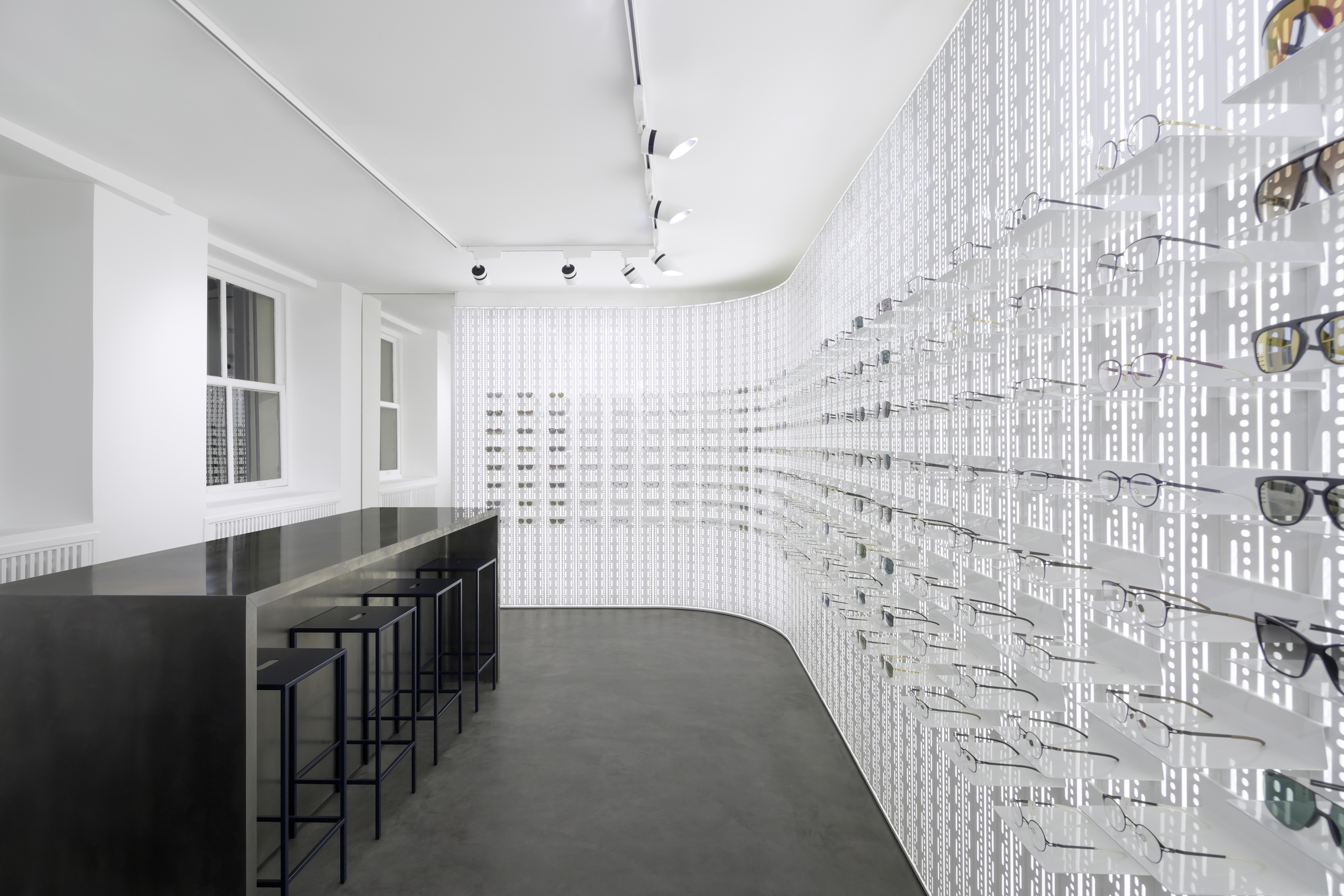 Developed by in-house architects, the interior design concept for MYKITA Shops mixes ready-made industrial items with custom-designed furniture. The New York shop interior is the first to allow a full view into the optical lab and workshop – the combination of handcraft and high tech that defines the Modern Manufactory now comes alive in the shop environment.
ADDRESS
MYKITA Shop New York
458 Broome Street
New York 10013
OPENING HOURS
Monday – Saturday: 11.00 am – 7.00 pm
Sunday: 12.00 am – 6.00 pm