IN CONVERSATION: BABBA C. RIVERA, FORCE OF NATURE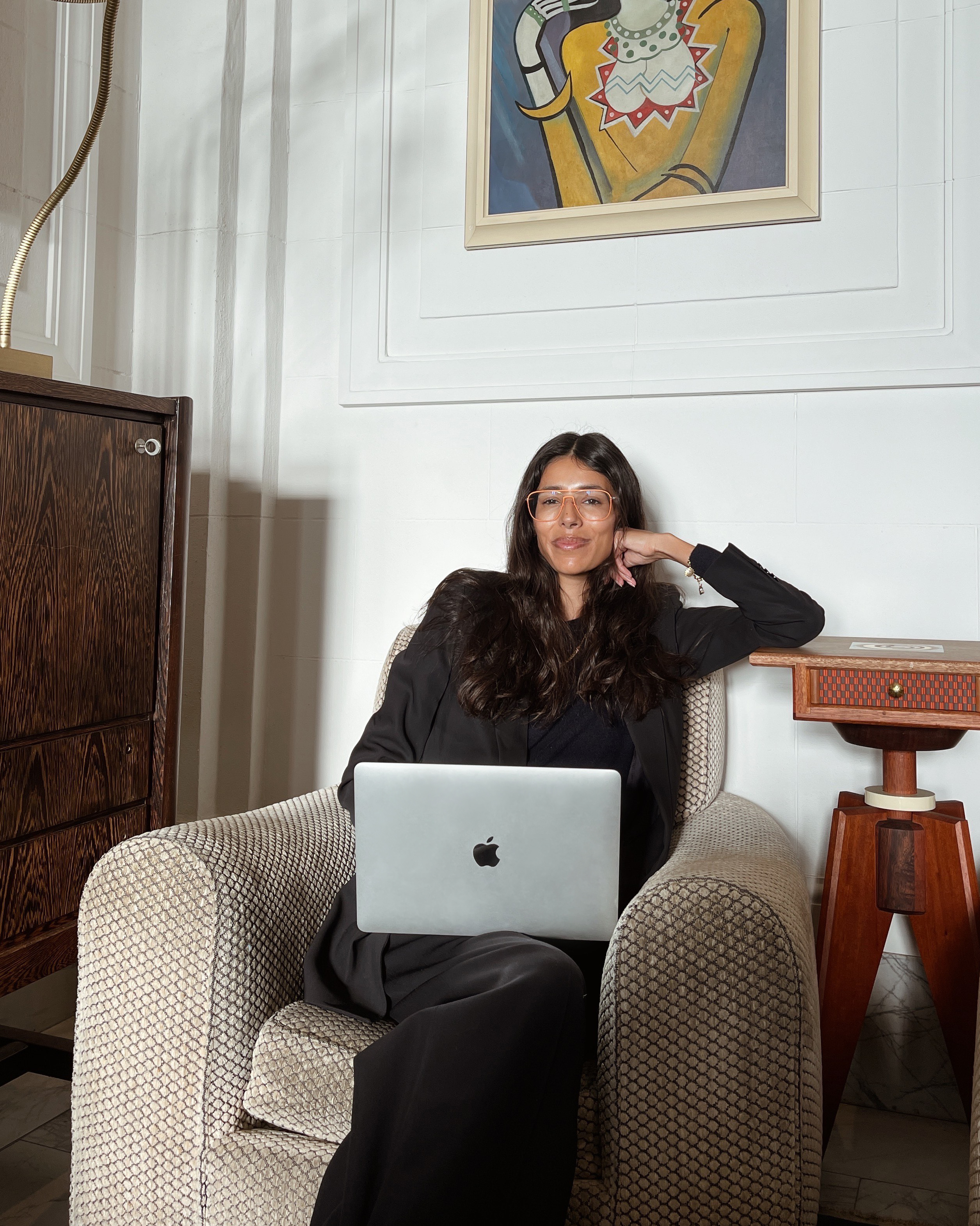 Babba Canales Rivera, founder and CEO of Ceremonia wearing MYKITA LITE model STEEN. Photo courtesy of Babba C. Rivera.
Combining a gregarious personality with innate marketing savvy and – it must be said – a strong style game, Babba C. Rivera quickly developed an influential voice with an illustrious career and list of achievements to boot: From her first career steps at MYKITA to leading marketing teams at Away and Uber to developing HER, a community for career women and founding her own creative consultancy, ByBabba.
Now, the new mum is on a mission to transform the hair and beauty space, launching the clean hair brand Ceremonia inspired by her own Latin heritage. In conversation with MYKITA JOURNAL, she talks about how she is able to transform her vision into reality, the lasting influence of Swedish and South American culture on her life in NYC, and how it really was to work with legendary photographer Mark Borthwick on the 2021 MYKITA campaign.
Dearest Babba, you started out at a quite young age with an eyewear blog – this is also when you first crossed paths with MYKITA. What was your original fascination with eyewear?
I fell in love with the world of eyewear after working in a small shop in my hometown. I remember finding it so fascinating how eyewear somehow connected so many intersections of mine, especially a brand like MYKITA, mixing my passion for design, fashion and technology all in one.
What makes something a great product to you?
A good product to me combines quality with good design and a story.
You just launched the hair care brand Ceremonia – what can you tell us about how this company and its products came about?
It's been such an inspiring journey finding back to my own roots, quite literally, in the sense that Ceremonia is here to inspire a new approach to hair care, one that is very much inspired by the rituals I grew up with as a Latin American kid whose dad was a hairdresser. We tap into powerful fruits and plants native to Latin America for all of our formulations and pride ourselves in pushing the boundaries for what clean and effective hair care products should be.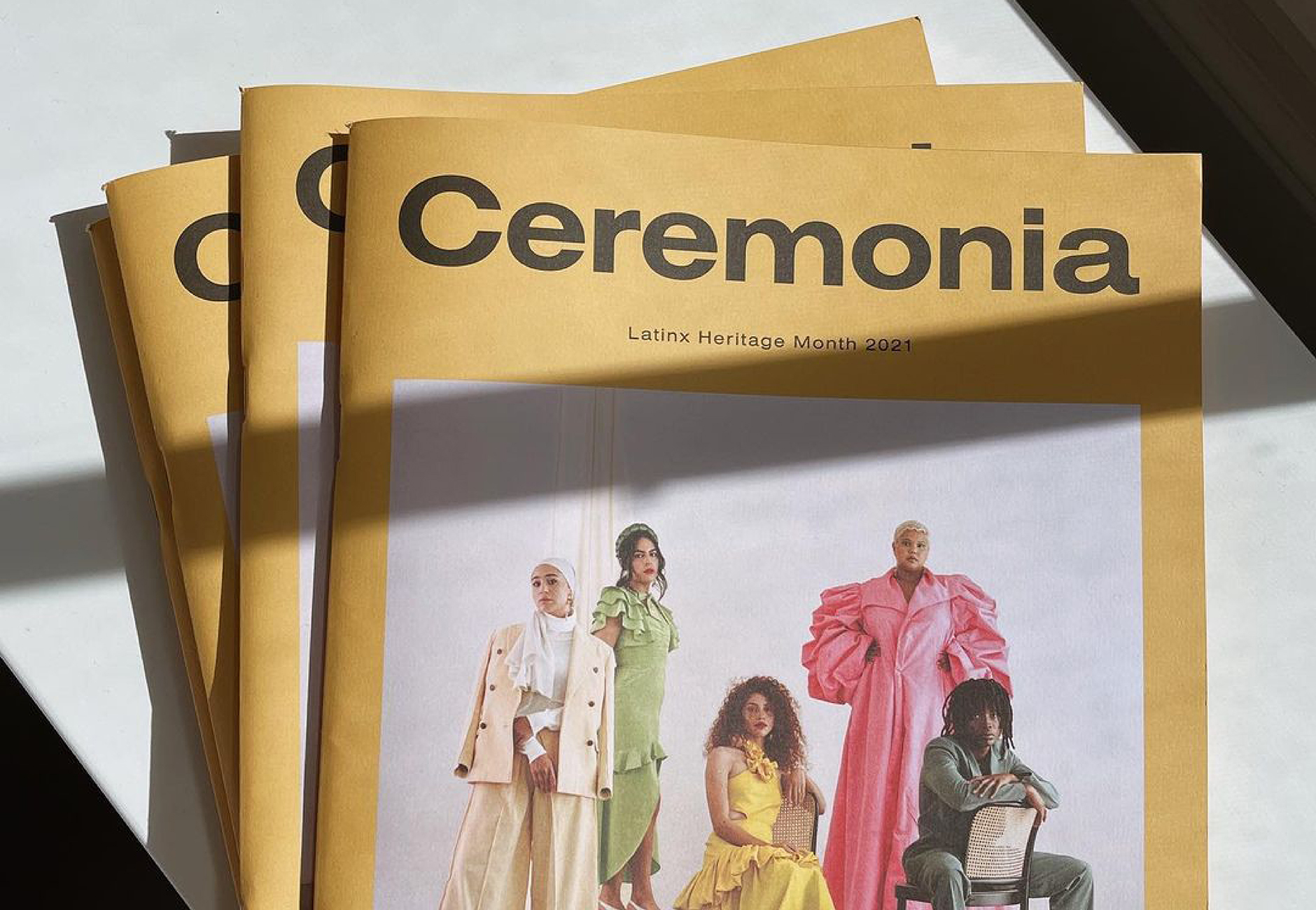 Ceremonia is a clean hair care brand rooted in Latinx heritage. Photo courtesy of Josefina Santos.
What are the most important things to keep in mind, when developing a product, from your experience?
To not settle for less than the best. If we can't achieve something up to our aggressive standards for clean, mixed with the expected results we know our customers want, we prefer to not launch the product instead of settling for less. Too often you'll hear labs and product developers trying to convince you to take shortcuts by adding common filler ingredients to give customers the illusion of results, but that's ultimately not what we want to do and as such we have learned to hold our ground in order to create something new.
MYKITA is all about celebrating strong vision and skilled craftsmanship. Of course, lots of people have great ideas, just a few are able to turn their vision into reality. How did you develop your vision and what are the elements that helped you to finally to establish your business?
Yes, ideas without executions are just loose dreams. To me, craft and creativity are integral to the process. Three key traits that allowed me to translate my ideas into action include confidence, a sense of urgency, and an optimistic output.
How do you make decisions?
From the gut, and confirm with data.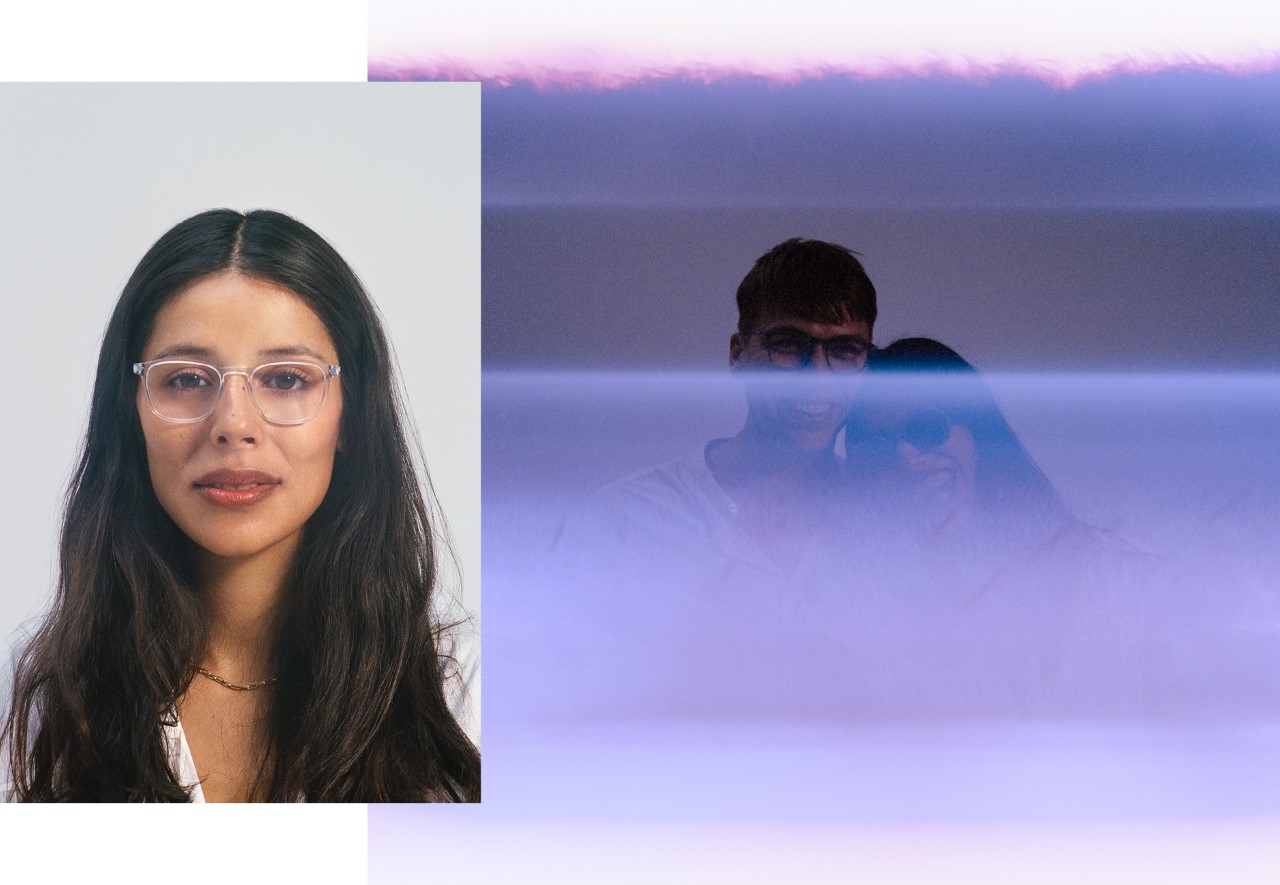 Babba wearing MYKITA LITE model LAVRA. Photo courtesy of MYKITA.
Does the Swedish and South American culture you grew up with still influence your life in New York?
My Swedish culture has influenced my taste in interior design, while my South American culture inspires the way I host. I love gathering friends and colleagues, and nothing brings me more joy than feeling like someone feels at home in my home or company.
How was it to work with Mark Borthwick for the new MYKITA campaign and see yourself in it?
Mark is such an inspiring person to be on set with. My experience with him was unlike any other shoot I have ever done. He has a very spiritual approach to his craft and sees people beyond the surface. Truly a legend!
Babba wearing MYKITA DECADES model TILLA. Photo courtesy of MYKITA.
You're a long-time wearer and champion of MYKITA – do you have a current favourite frame?
Currently loving my STEEN frame in silver neon, such a statement piece in an iconic shape.
Finally – please share with us your morning hair routine?
My hair-hack every morning is to reset my hair with the Ceremonia Rescue Spray, it's basically a detangling spray that also protects against heating tools and UV light. It helps minimize frizz and keeps my fly-aways in place. After spraying the rescue spray and brushing through my hair with a wooden brush, I apply a bit of Pequi Curl activator to enhance my waves and infuse hydration to my strands. And that's it! I like a natural look both when it comes to hair and makeup.