INSIDE THE HAUS: MAKING OF BRADFIELD
The sophisticated construction of BRADFIELD is a tribute to modern handcraft. Appearing to consist of two pieces, closer inspection of the frame reveals its trompe l'oeil design. But as all MYKITA stainless steel frame fronts, it too is made of one flat piece.
The first production station for a pair of MYKITA stainless steel glasses is the so-called 'Frontentisch'. This more or less translates to 'front desk' in English, which is a little misleading because this is no reception area, but rather the workbench where the frame fronts etched from 0.5 millimetre thin stainless steel sheets are moulded and shaped.
A team of craftsmen carry out this manual procedure, each appraising and adjusting the emerging frame front in a series of perfectionist steps. In basic terms, the flat front piece is rolled, and then nose bridge, side pieces and nose pad arms are moulded and bent into shape. The BRADFIELD frame front is eventually folded in half, so that the round rims sit in front of the classic panto style frame. What appear to be Eighties-style clip-on sunglasses emerge as an artful illusion.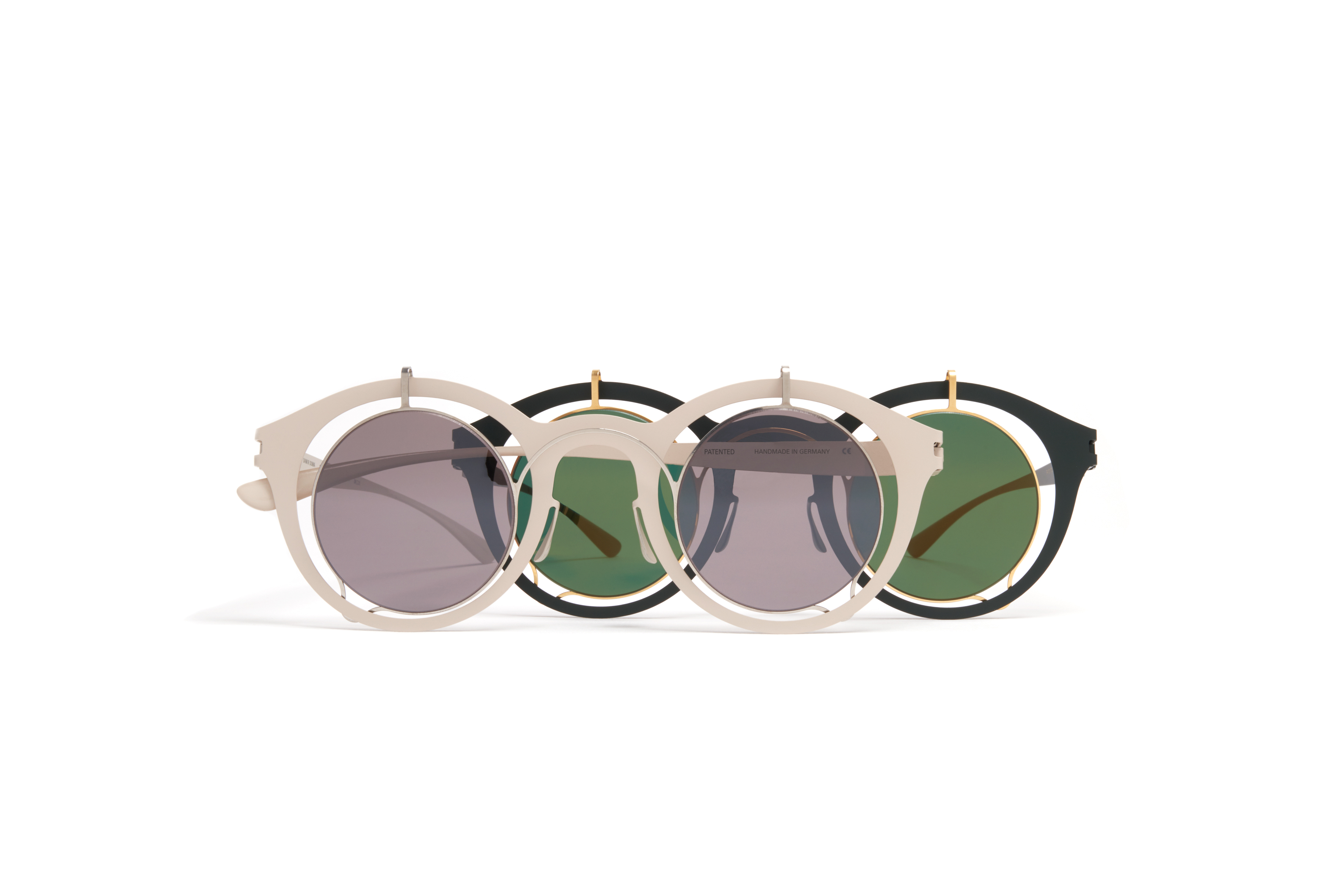 ABOUT BRADFIELD:
Modern handcraft, historical shapes and an illusory construction all come together in BRADFIELD the newest model from the MYKITA / DAMIR DOMA collection. Perfectly round lenses, a recurrent motif in the collaboration, meet with a classic panto shape for an edgy look – a visual reference to the retro futuristic style of steampunk.
Find BRADFIELD at the MYKITA Online Store, all MYKITA Shops, selected opticians and fashion stores worldwide. Use the Shop Finder to find a MYKITA Selected Retailer in your area.