TROPICAL ISLAND GETAWAY
MYKITA sunglasses frolic in the world of pristine lagoons, outsize palm trees and tropical fruits.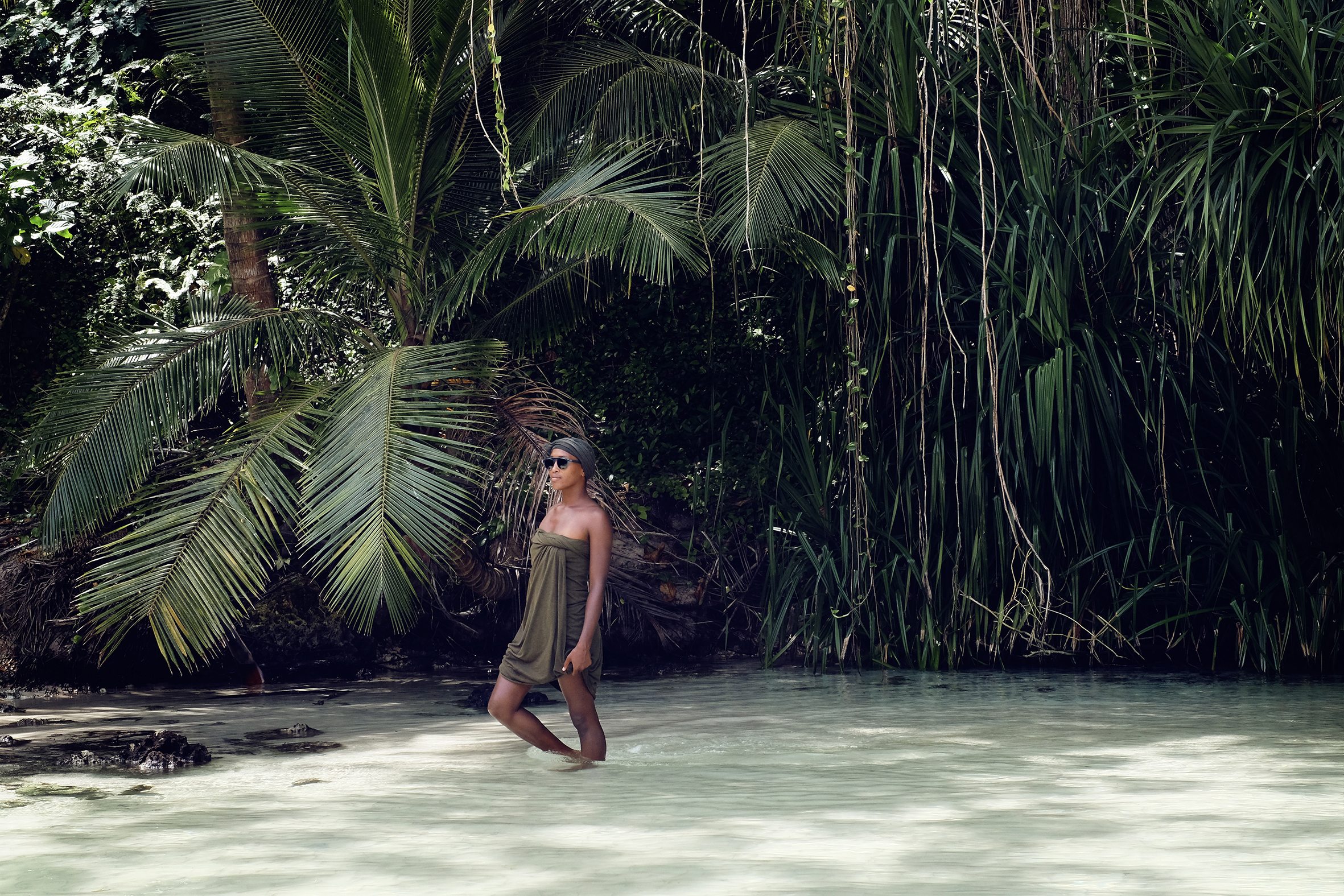 Efia is wearing MINETTA in Mardi Gras, photography by Sonja Hamad
The bag for a tropical island sojourn should include no more than the bare necessities: a swimsuit, cut-off shorts, a top, sunglasses, sandals and a pair of underwear per day. The laptop has surely earned its own holiday – at home – and phones are just as happy left in a corner, uncharged.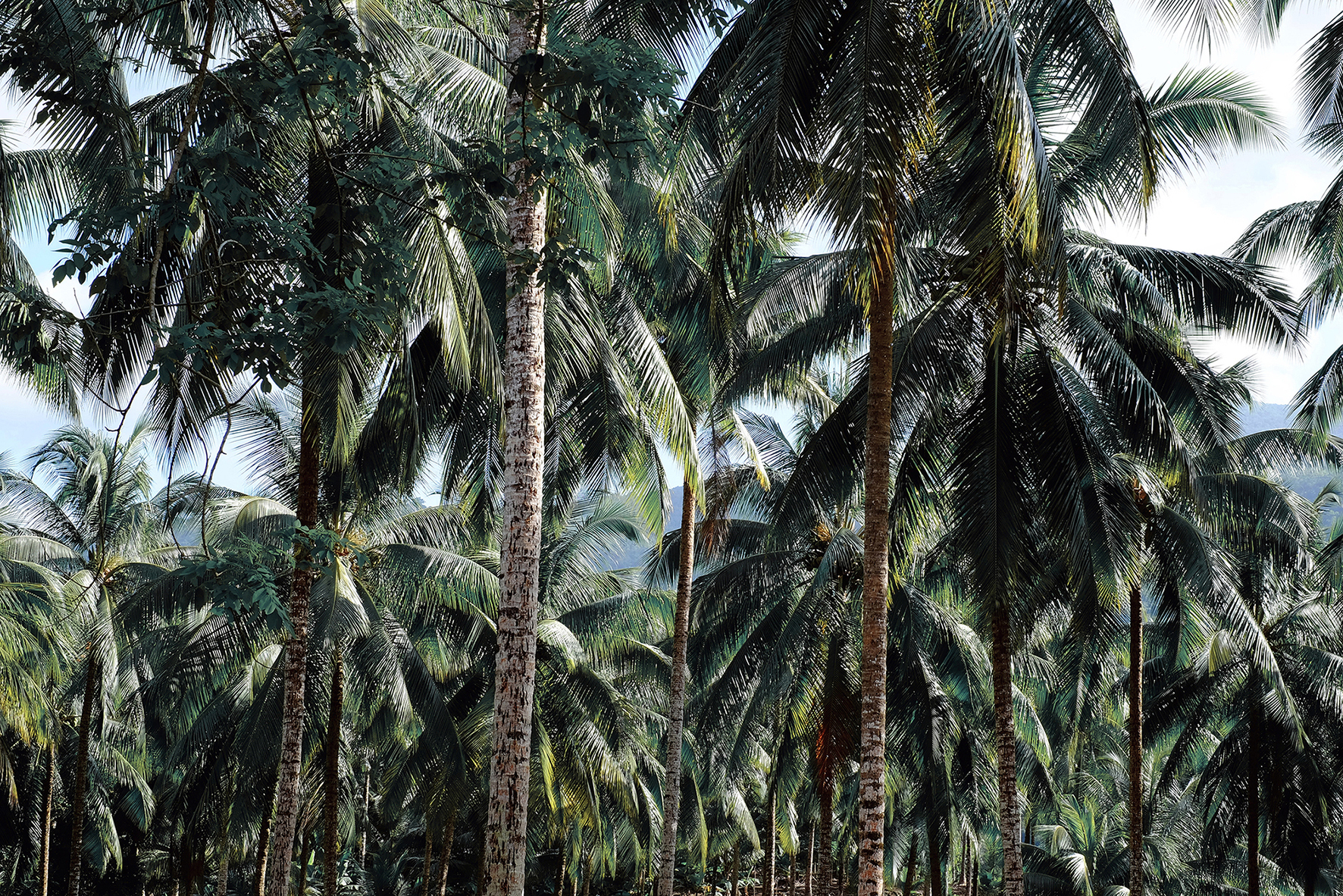 Getting styled is as easy as slipping into a sarong and some shades – and voilà, ready to take on a day of basking in the sun, frolicking in the water and hanging in the trees.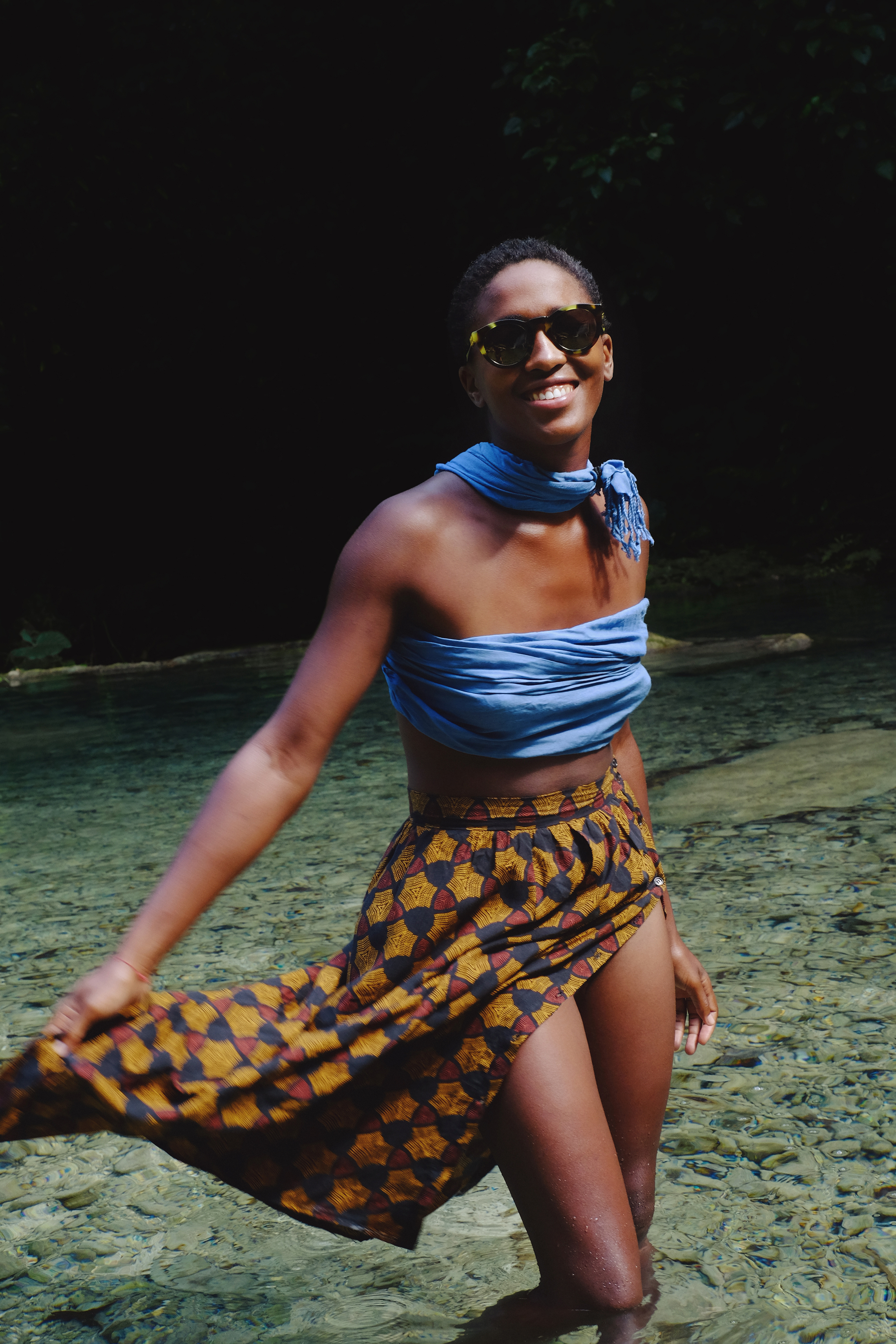 Efia is wearing MINETTA in Mardi Gras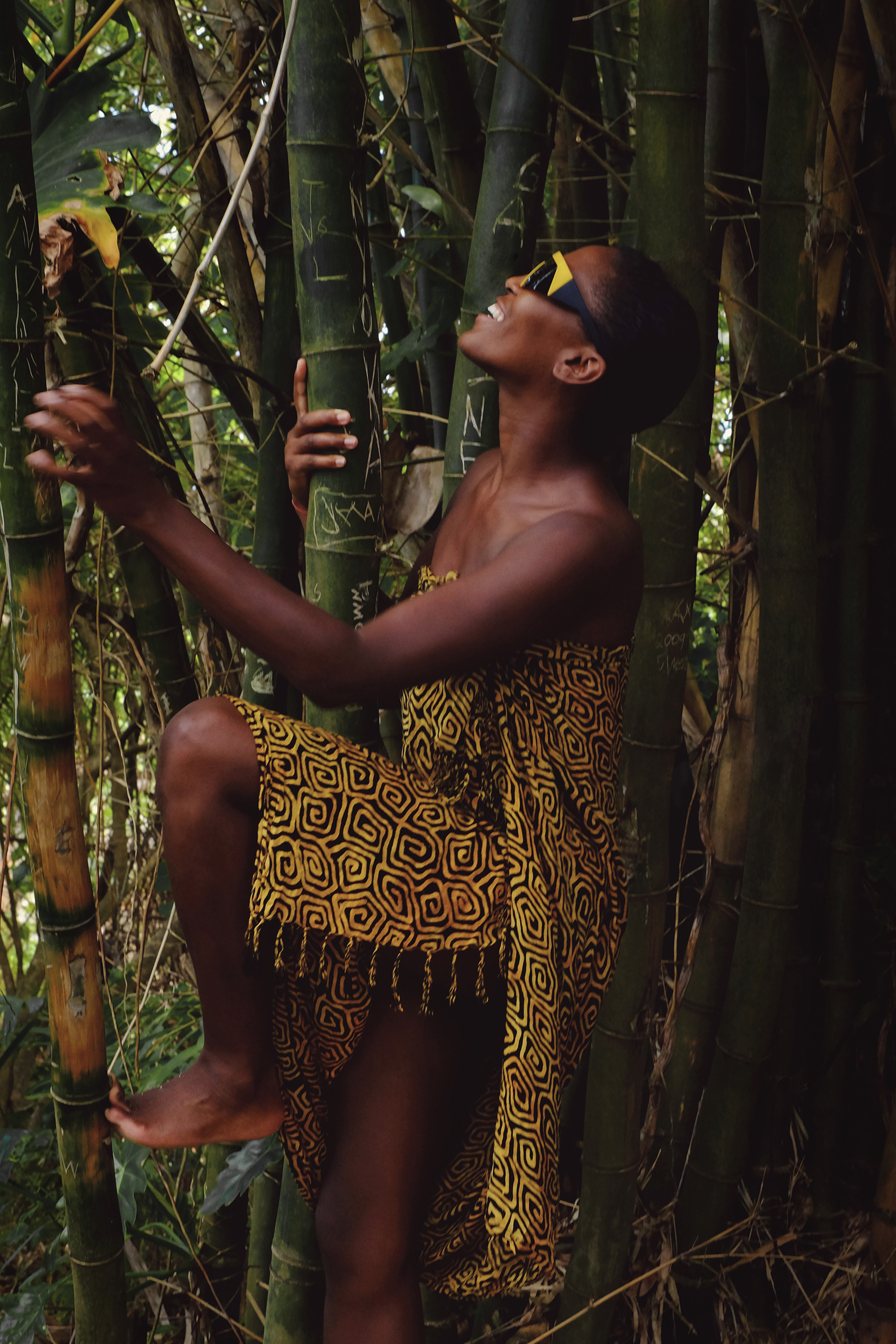 Efia is wearing VICE in Black/Yellow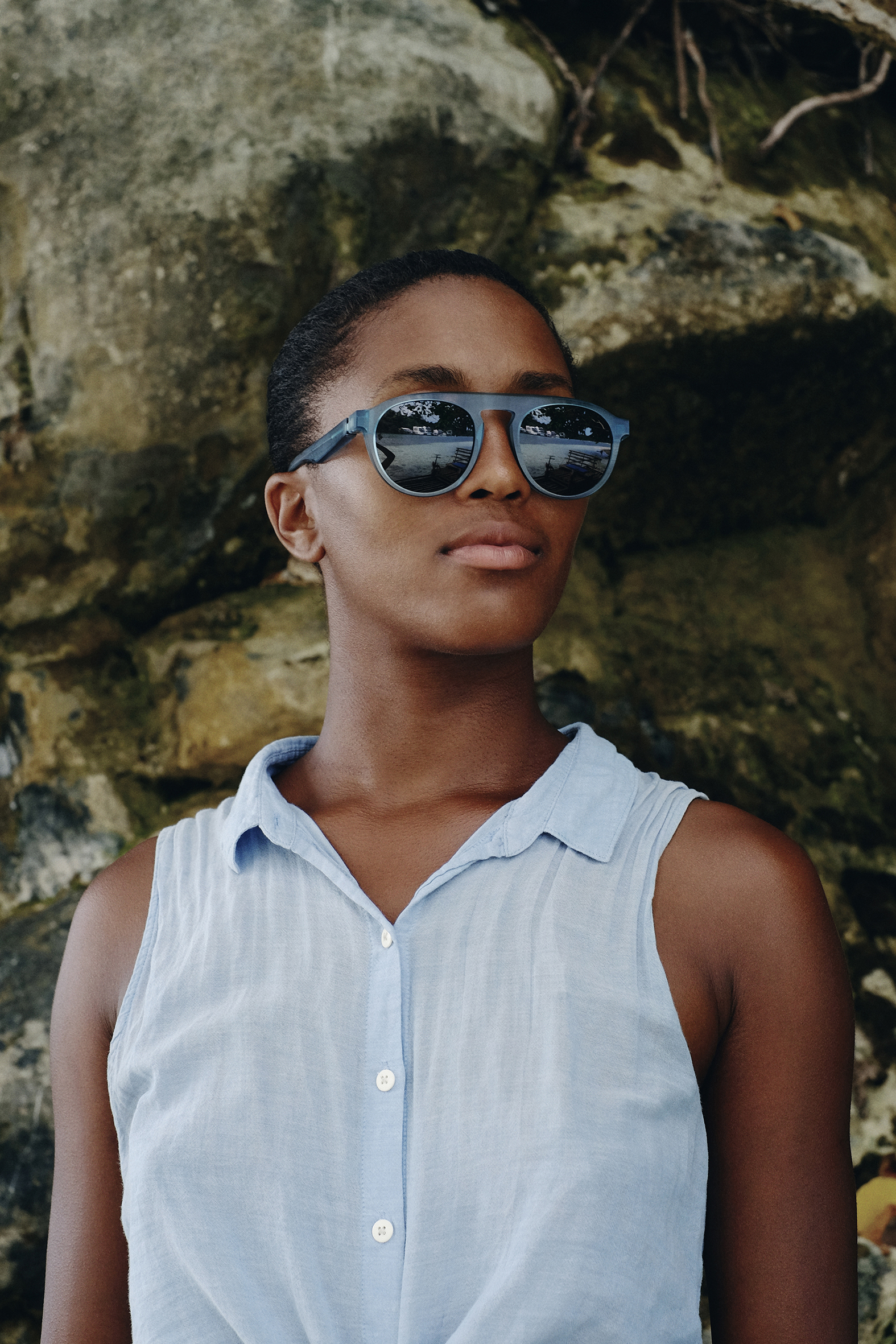 Efia is wearing MMRAW001 in Raw Turquoise
The lush photo series shot on the Caribbean island of Jamaica features the following frames: MMRAW001 in Raw Turquoise from the MYKITA + MAISON MARGIELA collection, MINETTA in Mardi Gras from the MYKITA DECADES collection and VICE in Black/Yellow from the MYKITA & BERNHARD WILLHELM collection.
View more sunglasses from the Tropical Island Edit.