MY CITY | VIENNA BY PETAR PETROV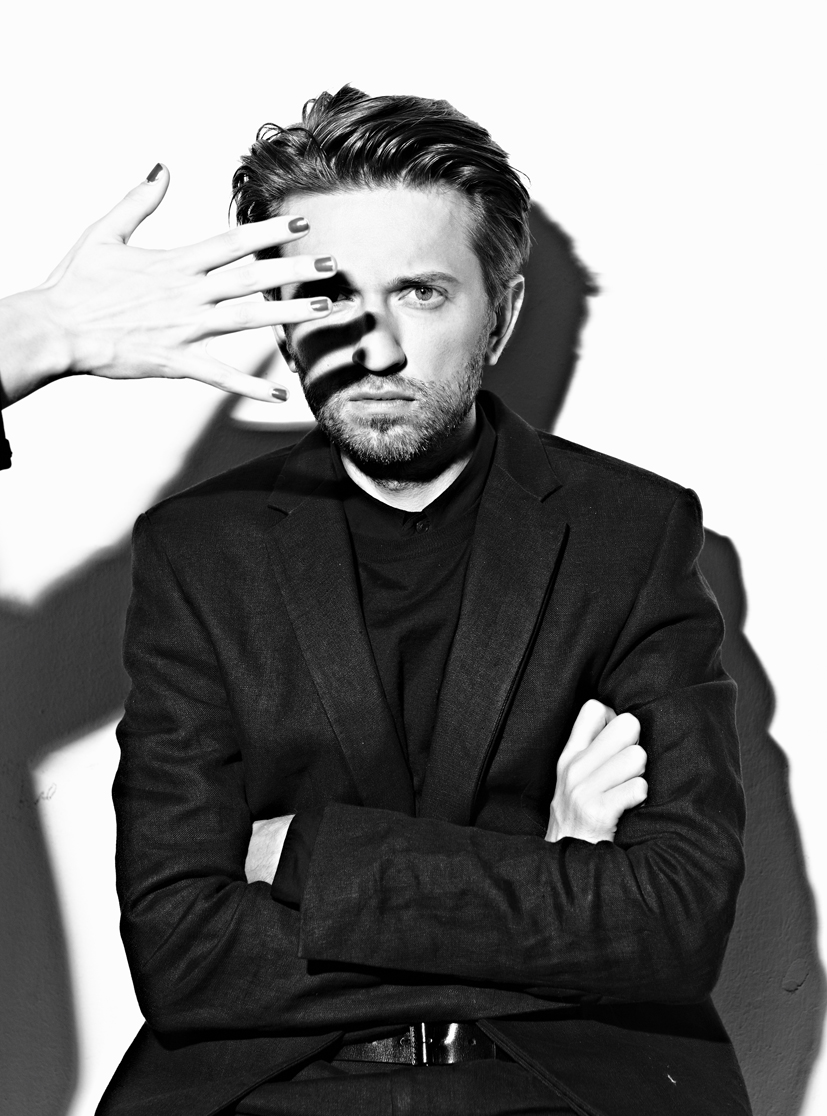 Petar Petrov, who was born in the Ukraine and raised in Bulgaria, made his home in the Austrian capital after studying fashion at the University of Applied Arts in Vienna. The city is also the birthplace of his eponymous label that emerged during his studies. The elegant aesthetic and precise tailoring of Petar Petrov is informed by the principles of Viennese modernism, the use of quality materials and purist forms. Who better to ask for some insider tips on how to enjoy a Viennese weekend in pure style? While in town for the recent opening of the new MYKITA Shop Vienna in Herrengasse that's just what we did.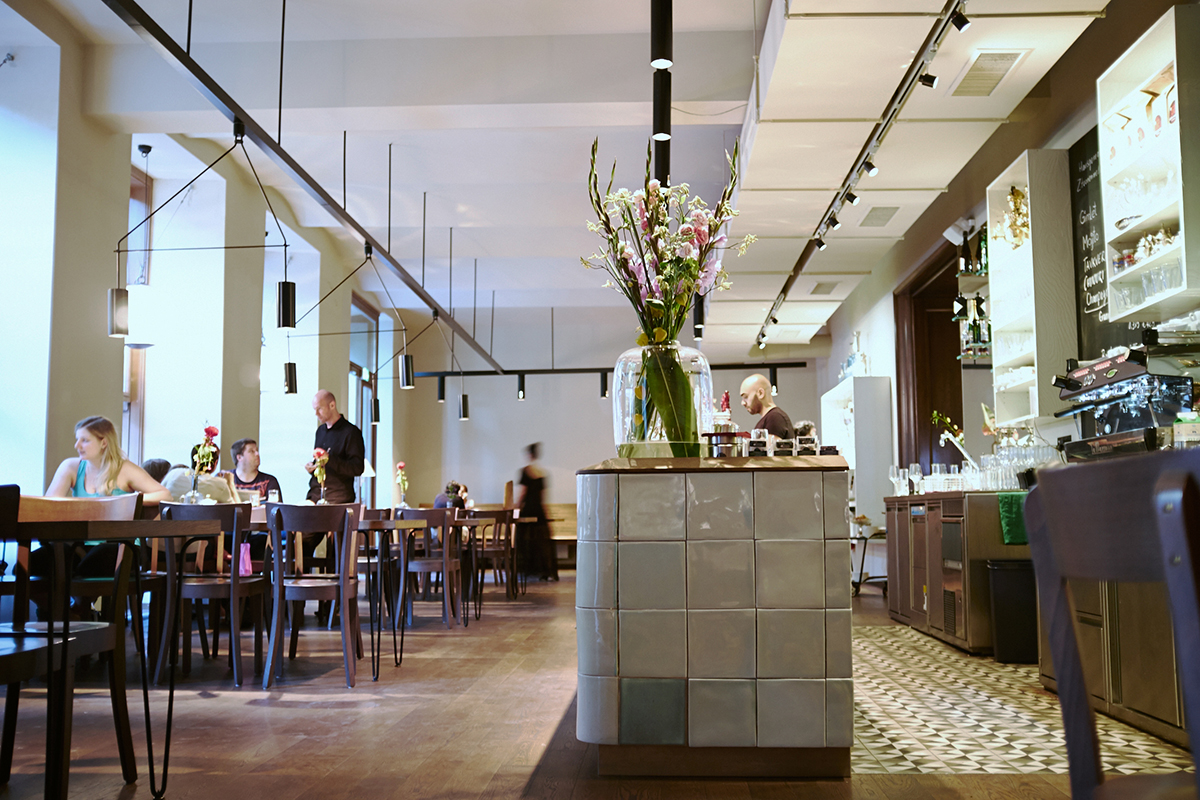 Café Ansari: Praterstraße 15, 1020 Vienna. Photo by Heidi Rietsch.
PRATERSTRAßE BRUNCH
Most days I skip breakfast, but do enjoy a Sunday brunch. Café Ansari has an amazing garden, a beautiful modern interior and very polite service. I like the Georgian option with a special yeast bread filled with egg and cheese, but can also recommend the traditional Viennese with 'semmel' (breadrolls), ham & cheeses, a soft-boiled egg, and homemade jams. In the warmer months the outside seating is great for watching passers-by on Praterstraße, a bustling, fun street where I both live and have my studio.
Christine König Galerie: Schleifmühlgasse 1A, A-1040 Vienna. Photos courtesy of Christine König Galerie, Vienna.
Gustav Klimt at the Belvedere Museum: Prinz Eugen-Straße 27, 1030 Vienna. Photos courtesy of Belvedere Museum, Vienna.
FROM KLIMT TO CONTEMPORARY
Not far from the famous food market, Naschmarkt is Schleifmühlgasse, a street with a few interesting galleries for contemporary international art, including Georg Kargl, Gabriele Senn Galerie, Galerie Engholm Engelhorn and Christine König Galerie. I keep an eye out for the vernissage dates, because the galleries tend to do their openings on the same day/night, which makes for a fun date. The Belvedere museum with its fantastic Klimt collection is touristic but somewhere I always like to revisit regardless. Not far from here is also the 21er Haus, an impressive modernist steel and glass building with a contemporary art collection and alternating exhibitions.
Secession Building: Friedrichstraße 12, 1010 Vienna. Photo courtesy of secession.at.
RETURN TO LA BELLE EPOQUE
The renowned art nouveau Secession Building with its Beethoven Frieze by Gustav Klimt lives up to its stunning reputation. But I love to walk a little further down to the Linke Wienzeile and enjoy the sight of the trio of decorative Jugendstil houses by Otto Wagner found there.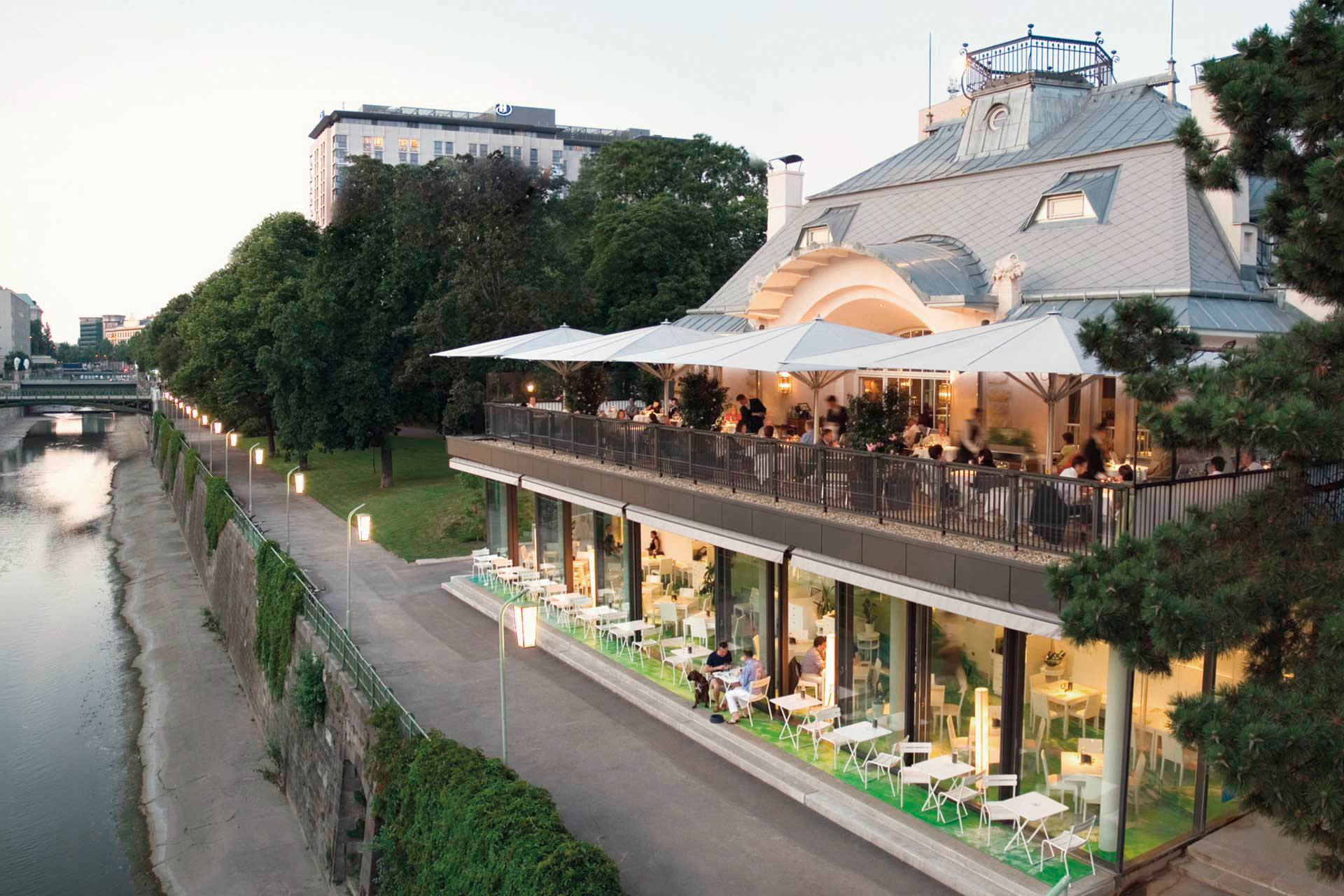 Meierei am Stadtpark: Am Heumarkt 2A / im Stadtpark, A-1030 Vienna. Photo courtesy of steirereck.at.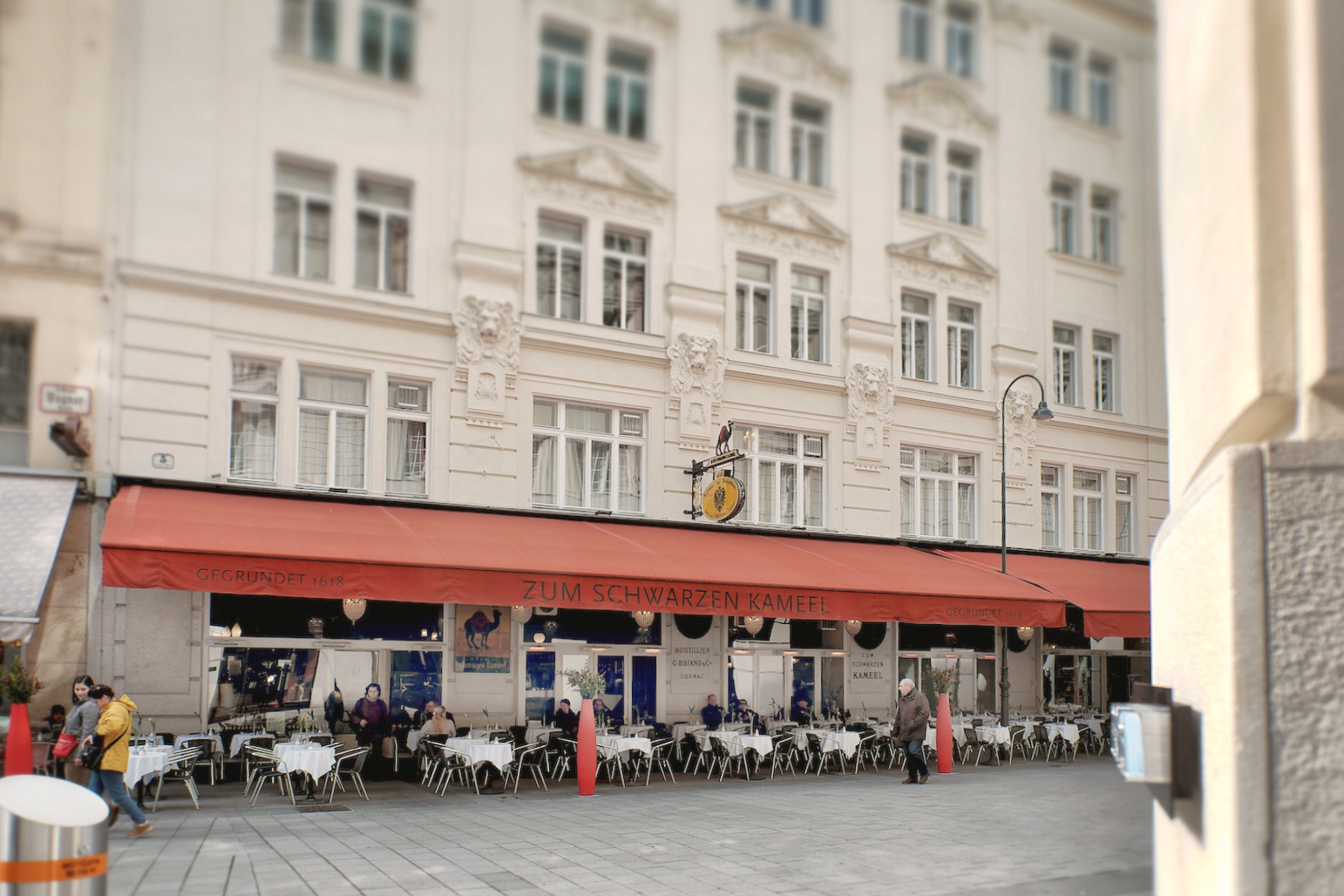 Zum Schwarzen Kameel: Bognergasse 5, A-1010 Vienna. Photo courtesy of Zum Schwarzen Kameel.
CLASSIC VIENNESE LUNCH
Situated on the edge of the city park, right underneath the very popular restaurant Steirereck, is one of my favourite places for lunch, Meierei am Stadtpark. True to its name, which means 'dairy' in English, there are over 120 cheeses to choose from but also classic Viennese dishes like goulash, always with an unmistakeable twist. My favourite is the Kaiserschmarrn. Zum Schwarzen Kamel in the inner city is a place with a lot of tradition where a fantastic mix of people gathers. There is a sit-down restaurant but I like to go there to the standing deli section for their popular open sandwiches and a glass of champagne.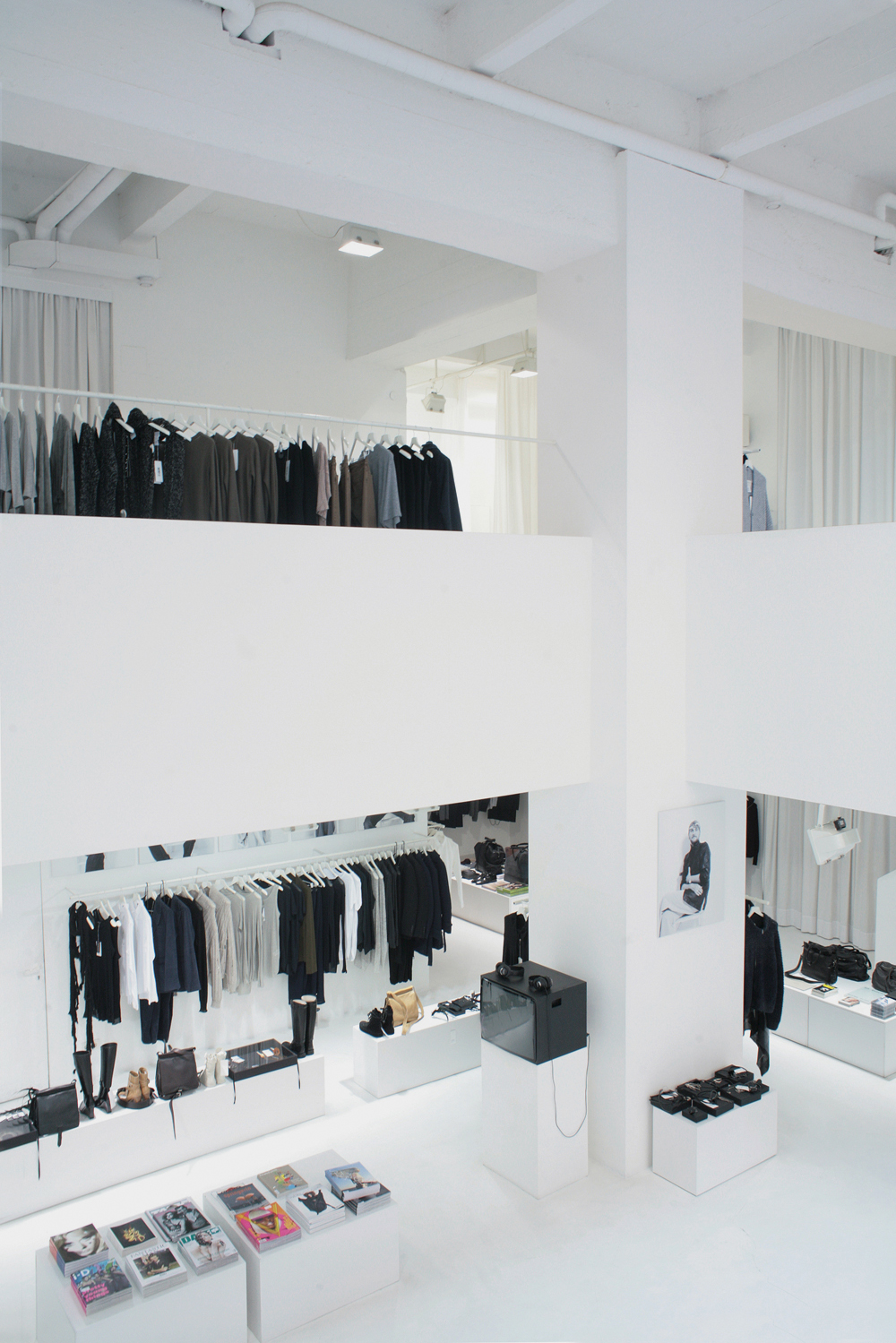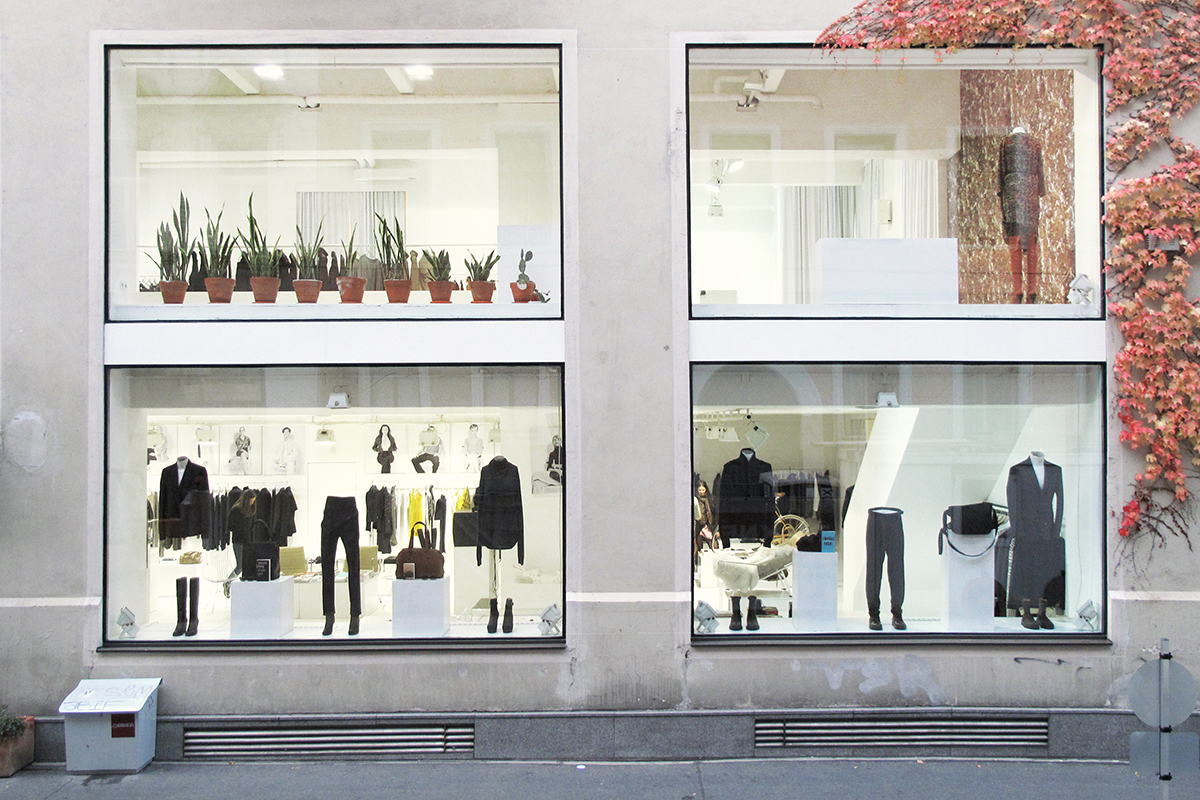 Park: Mondscheingasse 20, 1070 Vienna. Photos courtesy of Park, Vienna.
BEST FASHION FINDS
Park in Mondscheingasse is a concept store with international but also Austrian designers. Petar Petrov is also sold here. The selection is very personal, selected with a lot of love for fashion. I always reach for the Dries van Noten or Acne items here. Aside from great fashion, Song in the Praterstraße has gorgeous porcelain and a great perfume brand, Liaison de Parfum. Firis stocks popular men's brand Gosha Rubchinskiy and also The Row and Simone Rocha. Lia Wolf Cabinett is a beautiful shop with a great selection of books on art, architecture and culture. I'm always on the lookout for art deco and mid century design publications, but Lia Wolf is great for a surprise too.
Lia Wolf Cabinett: Sonnenfelsgasse 3, 1010 Vienna. Photos courtesy of Lia Wolf Cabinett.
STROLLING AROUND & HANGING OUT
Vienna Naschmarkt is undoubtedly a tourist attraction but still so enjoyable. Every Saturday at the parking place at the end of the vegetable market there is a big flea market – so wonderful on a sunny day. It starts 5.00 and ends 15.00. I like to head over there on a Sunday walk around 11.00 and come home with a nice vintage find like the beautiful blue opal vase I picked up most recently.
Konditorei Oberlaa: Neuer Markt 16, 1010 Vienna. Photos courtesy of Konditorei Oberlaa.
Museumsquartier: Museumsplatz 1, 1070 Vienna. Photo courtesy of MuseumsQuartier Wien.
Konditorei Oberlaa – right next to the first MYKITA Shop at Neuer Markt – has a dark chocolate mousse cake that is irresistible. The Museumsquartier is a bit like a concrete desert, but a hip hangout – especially in summer. Augarten is a gorgeous place for a walk. I also head to Burggarten or the Stadtpark to stroll around or hang out on the grass.
Skopik & Lohn: Leopoldsgasse 17, 1020 Vienna. Photos courtesy of Skopik & Lohn.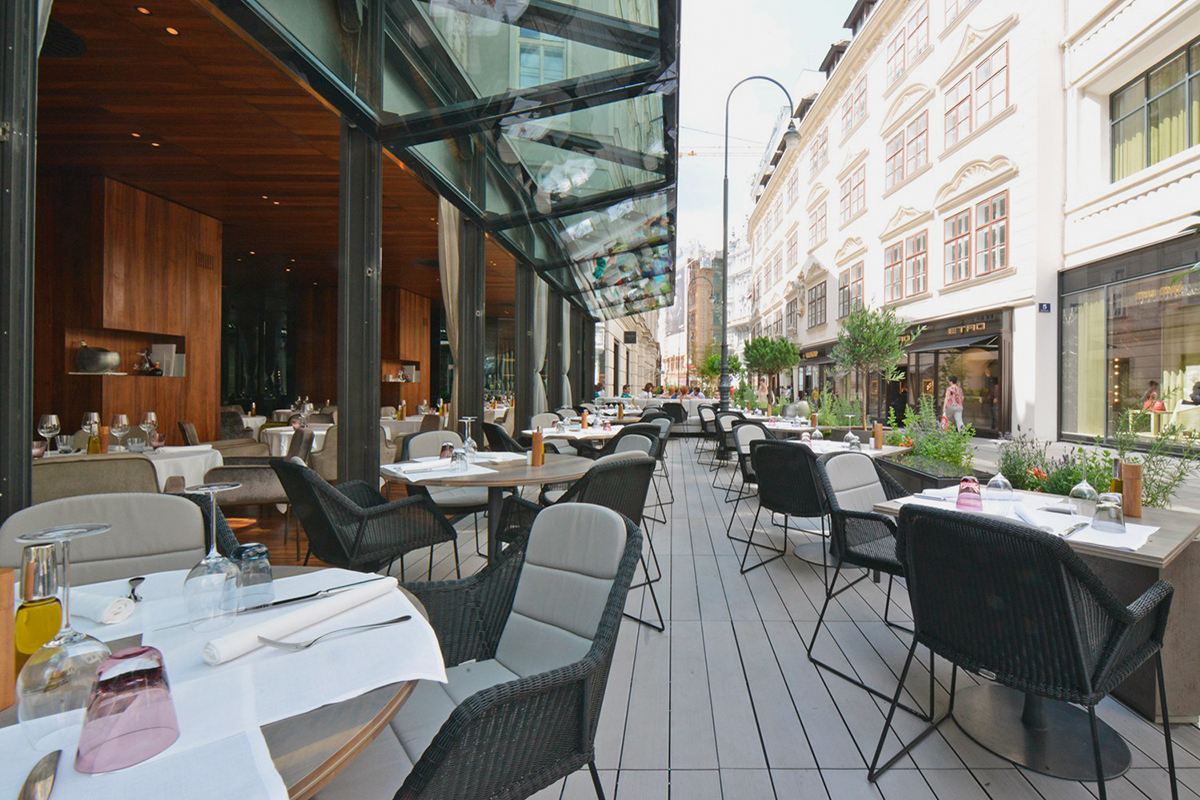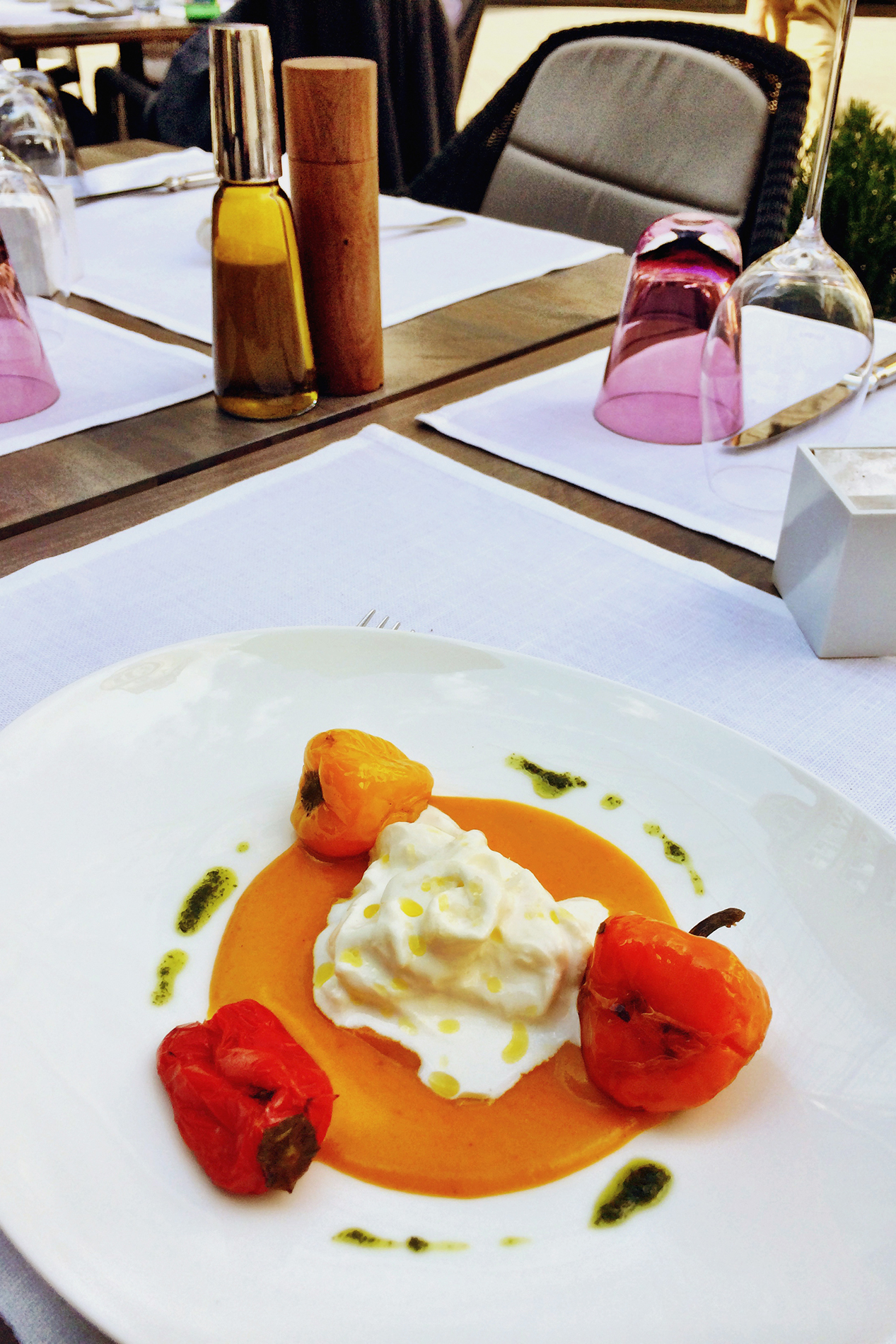 Fabios: Tuchlauben 4-6, 1010 Vienna. Photos courtesy of Fabios.
MOST STYLISH SCHNITZEL
Skopik & Lohn is hands-down my favourite dinner place – schnitzel perfection (other dishes as well) served to an entertaining arty crowd in a stylish interior with a standout ceiling. For a slightly more posh vibe and an older clientele I head to Restaurant Fabios, an Italian place with superior Italian food, try the steak. No better end to a fine evening than Loos Bar, a cocktail institution. It's simply a beautifully designed bar with top-notch drinks – I go for the Cosmos.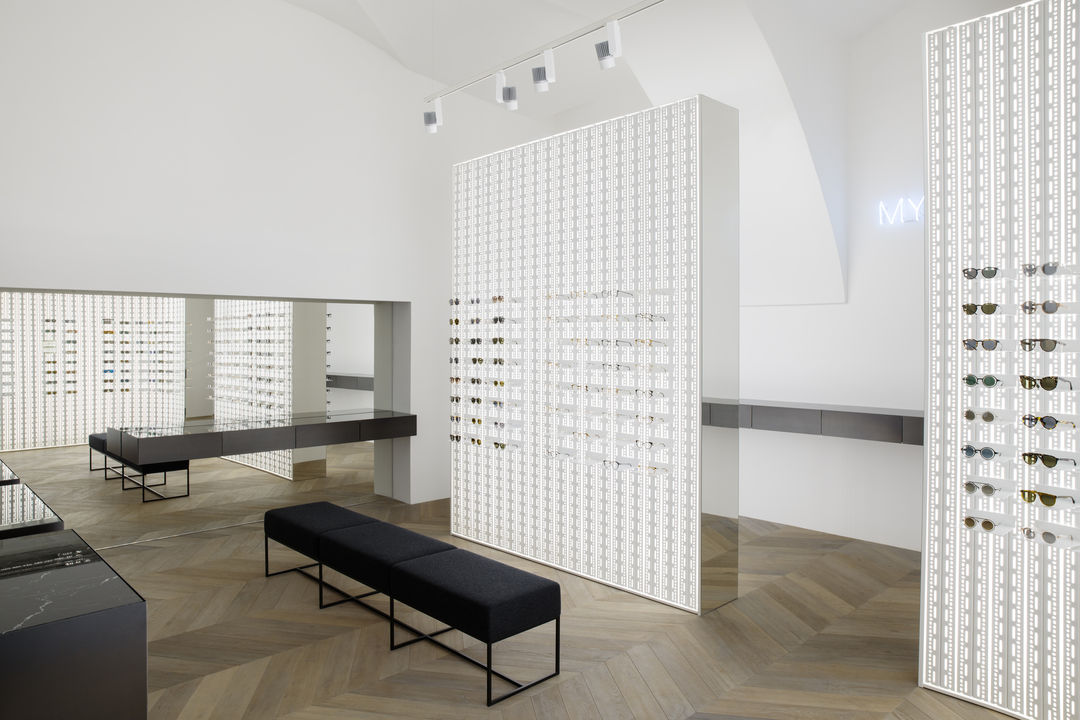 MYKITA SHOP VIENNA
Herrengasse 19
1010 Wien, Austria
Tel: +43 1 5321835