INTRODUCING: MYKITA BY APPOINTMENT
The MYKITA Shop Los Angeles is the first of the worldwide MYKITA Shops to launch a personal shopping service. Due to the widespread geography of the notorious City of Angels, a service that brings the goods to you can be a veritable godsend, saving hours in commute. But, there are more advantages. To find out more we spoke to Marie Wahl from the Downtown MYKITA Shop to find out why a dedicated appointment is so valuable, plus get her insider tips on the current collections.
How does personal shopping at the MYKITA Shop Los Angeles work?
It's all so easy! Anyone who is interested simply asks for an appointment online or by calling the shop – we'll arrange for a pre-appointment chat over phone or however just to get a feel for what type of glasses the person is looking for. Based on this conversation we'll put a customised selection of glasses together and bring it to wherever is most convenient for the customer – home, hotel, boat, tent, office – just about anyplace. We also offer this tailored personal service in the shop itself.
How is personal shopping different from simply strolling into the shop – picking out or fitting glasses is generally always a 'personal' process?
Personal shopping can be a more efficient appointment because it gives us the chance to prepare a pre-selection of glasses suited to the customer's taste and requirements. Plus, you are guaranteed the undivided, one-to-one attention of the eyewear stylist. The concept is designed to give customers all the necessary time and privacy to find the perfect fit and style.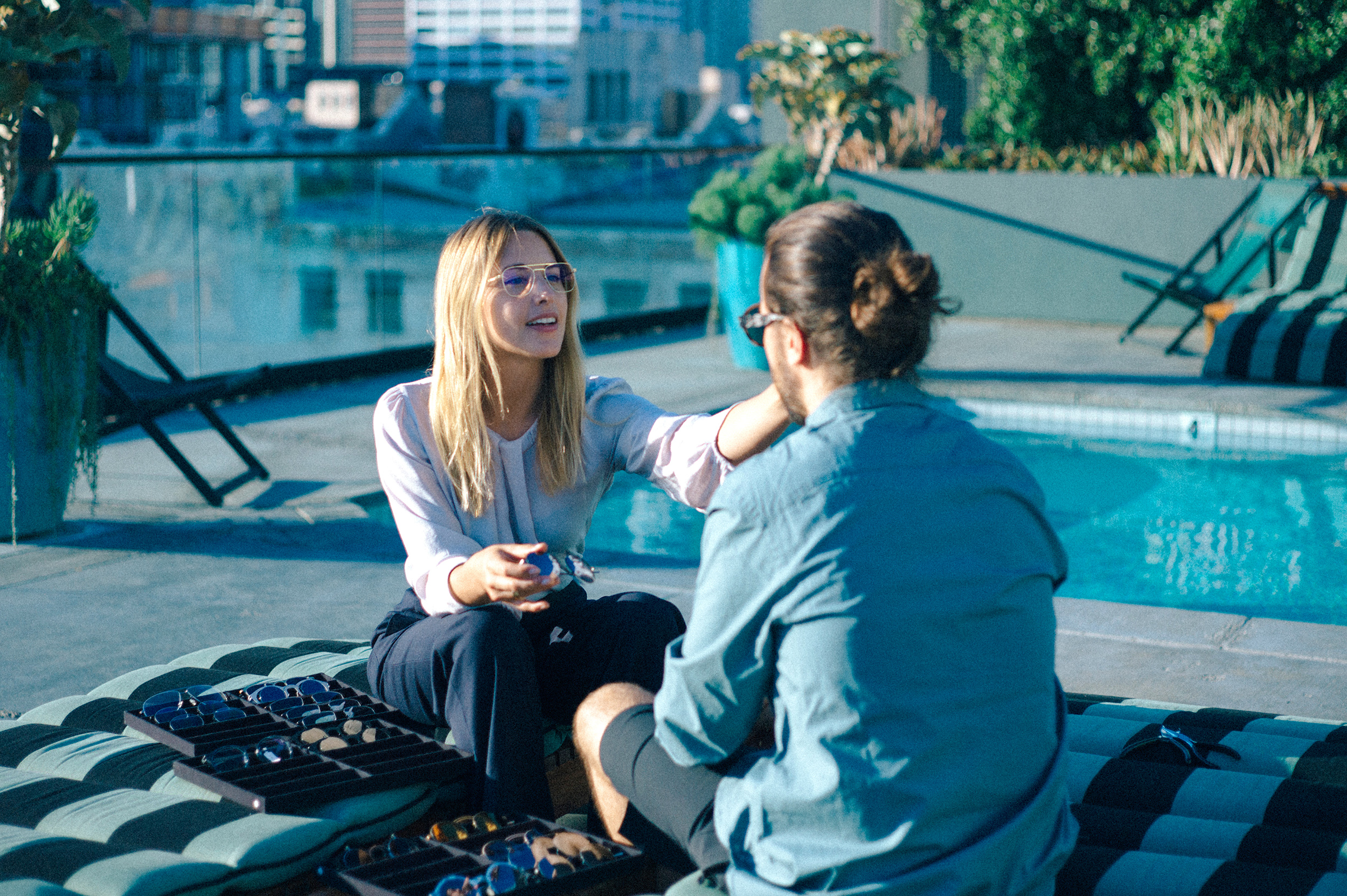 Why is the right fit important for sunglasses?
It's important for both comfort and the overall look. If a frame doesn't fit you perfectly it becomes uncomfortable over time by slipping down the nose, hurting the ears, rubbing on the cheeks or leaving marks on the nose.
An unsuitable shape – too large or small – or badly fitted glasses can also interfere and distract from your personal appearance. Sunglasses especially are there to make you look and feel your best!
Why is the right fit important for prescription frames?
A precise fit is particularly important for prescription glasses to ensure optimal vision and everyday comfort. We pay particular attention to the position of the pupils, the size of the lens and the temple length to ensure an exact fit.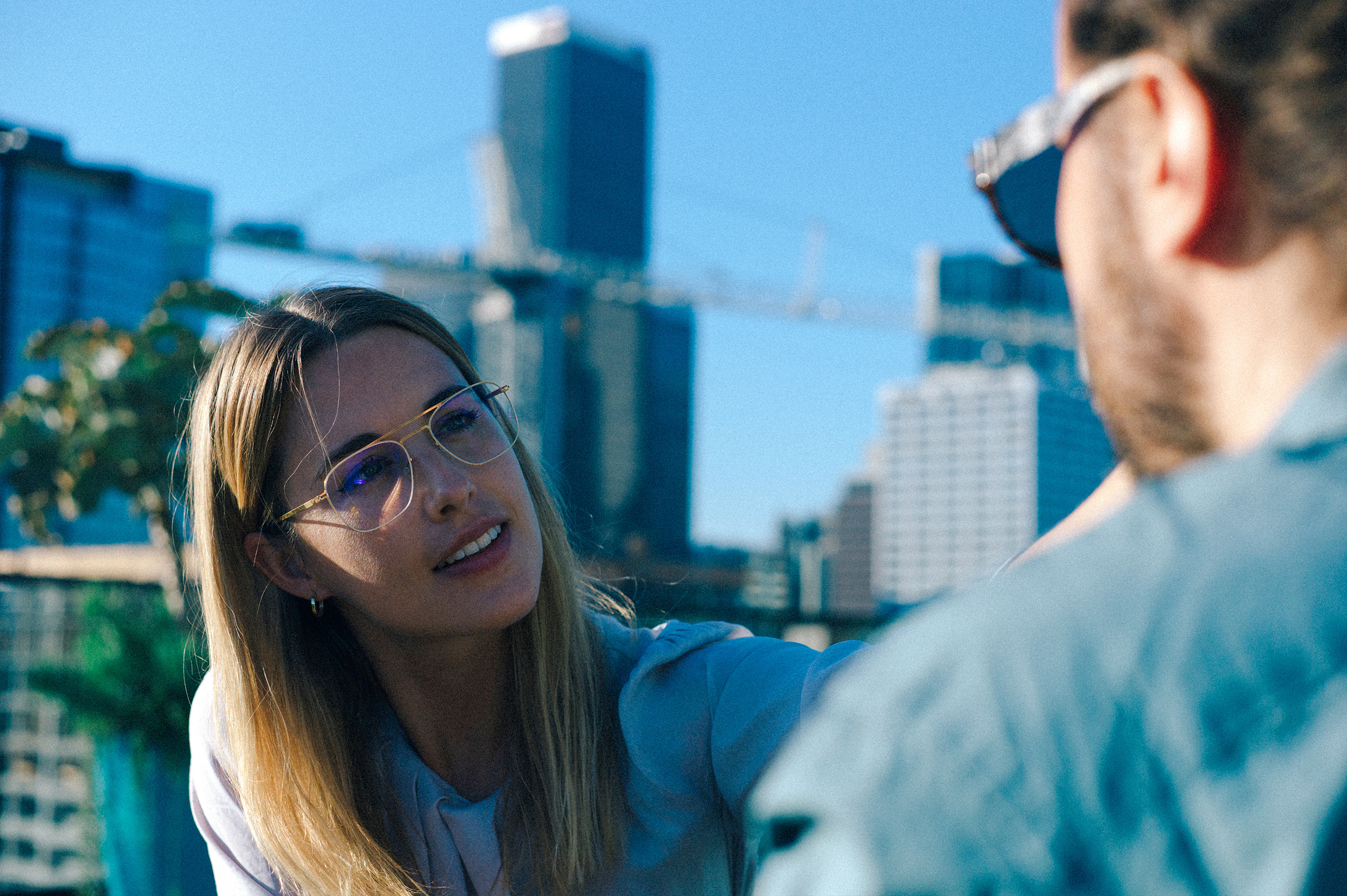 What makes the personal shopping for glasses at MYKITA different from the services offered by others (like department stores, for example)?
Glasses are such an expression of identity and have strong impact on personal style – working out what shapes and colourways not only complement the facial features of the wearer but also supplies the look, attitude and swagger they are looking for is our passion. Based on our many years experience in eyewear, we offer fresh impulses and honest styling advice throughout the selection process.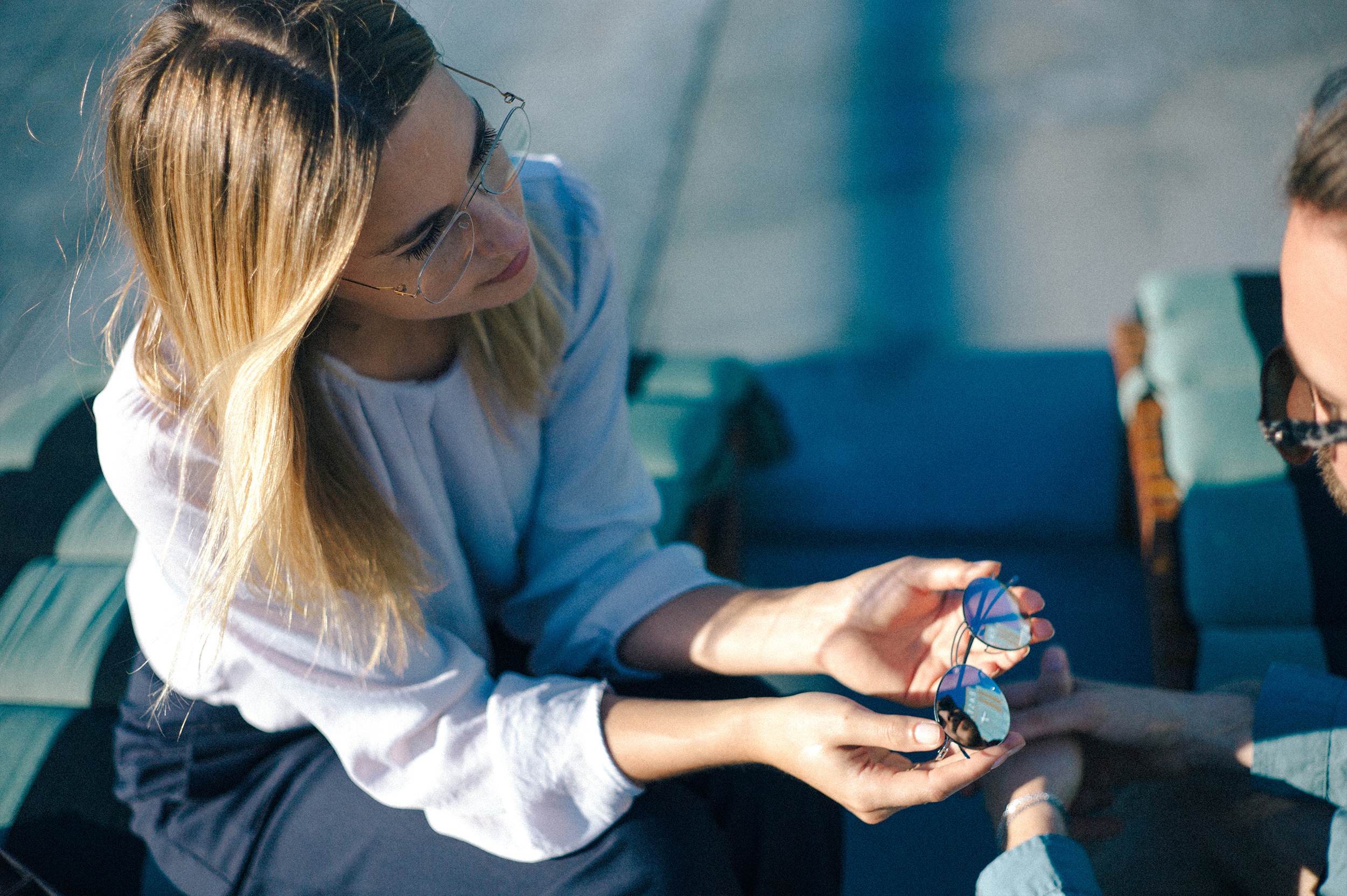 Now for some rapid fire questions:
What are the most important questions that you ask your client?
What they love.
What is the most important thing for you to know about your client?
Their zodiac sign.
What is your most valuable skill as a personal shopper at MYKITA?
The ability to decide in a split-second whether something works or not.
What is the most important instrument to you in your work and why?
Communication. I can't tell.
Can you suggest some MYKITA frames from the current collection suited to different L.A. spots/occasions?
DAISUKE – for a stroll on El Matador Beach in Malibu
TRUST – for a hike in Topanga State Park
EERO – to grab a coffee at Laurel Canyon Country Store
VERUSCHKA – for a visit to the Los Angeles Flower Market in Downtown
APPLE – for a visit to MOCA
DESNA – for lunch at Little Beach House Malibu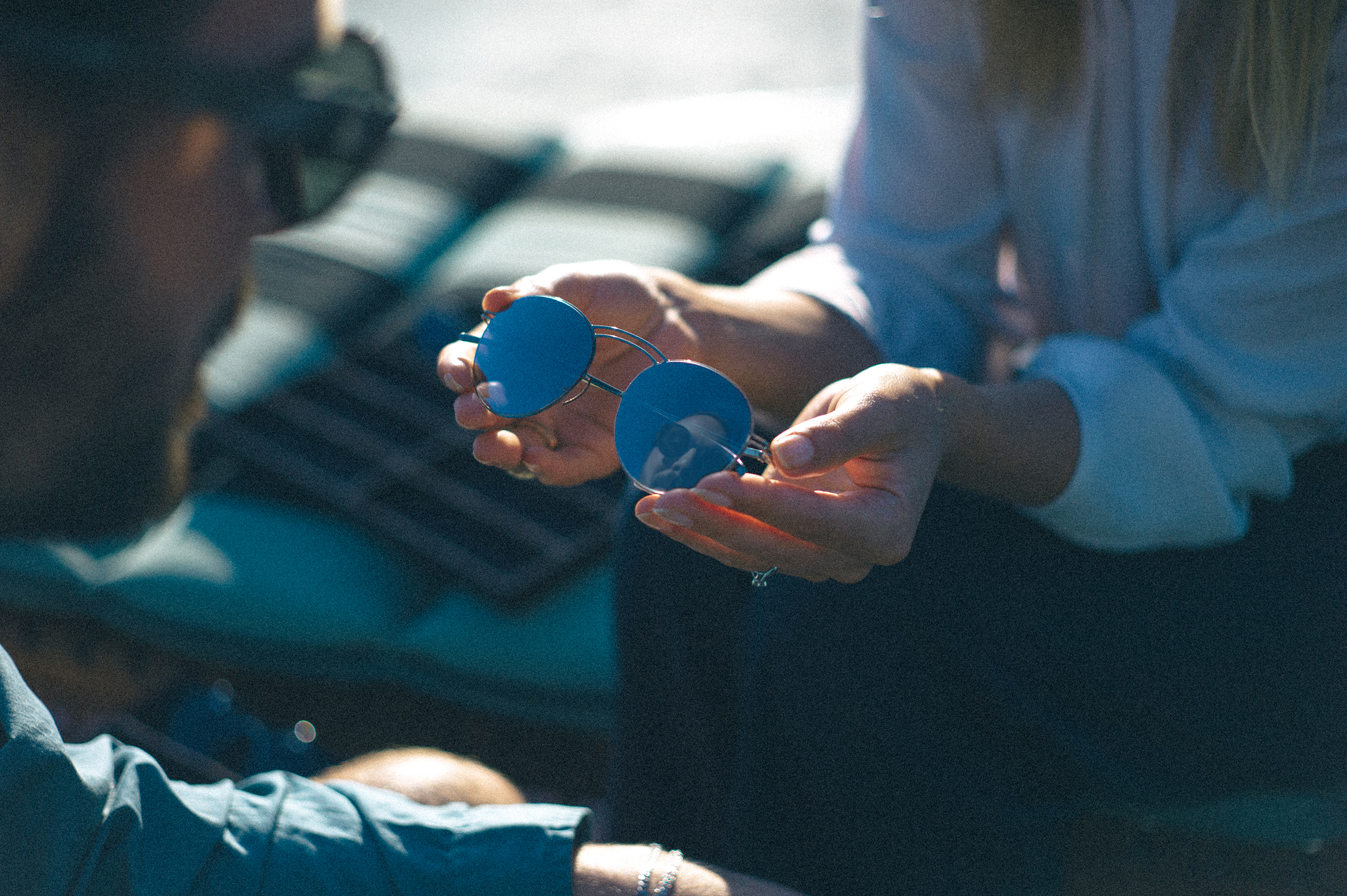 What's your favourite MYKITA sunglasses and prescription frame and why?
This is a pretty difficult question, I have several favourites depending on mood and occasion. But, to narrow it down I'd say prescription frame KJELL in Glossy Gold for its on-point design. It works for both men and women, it's effortlessly cool, extremely light and glams up any outfit. Sunglasses MMESSE010 in Blue. A classic aviator with a twist. The blue color, reduced material and shape make it extremely chic to me. Especially worn with an entirely black or white outfit. Boom.
Interested? Book your personal shopping appointment online or get in touch with us:
MYKITA SHOP LOS ANGELES
847 South Broadway
90014 Los Angeles, USA
Tel: +1 213 3355815
shoplosangeles@mykita.com