SERVUS VIENNA!
Herrengasse 19, 1010 Wien – MYKITA opens its newest shop in a classical baroque Palais centrally located in Vienna's First District.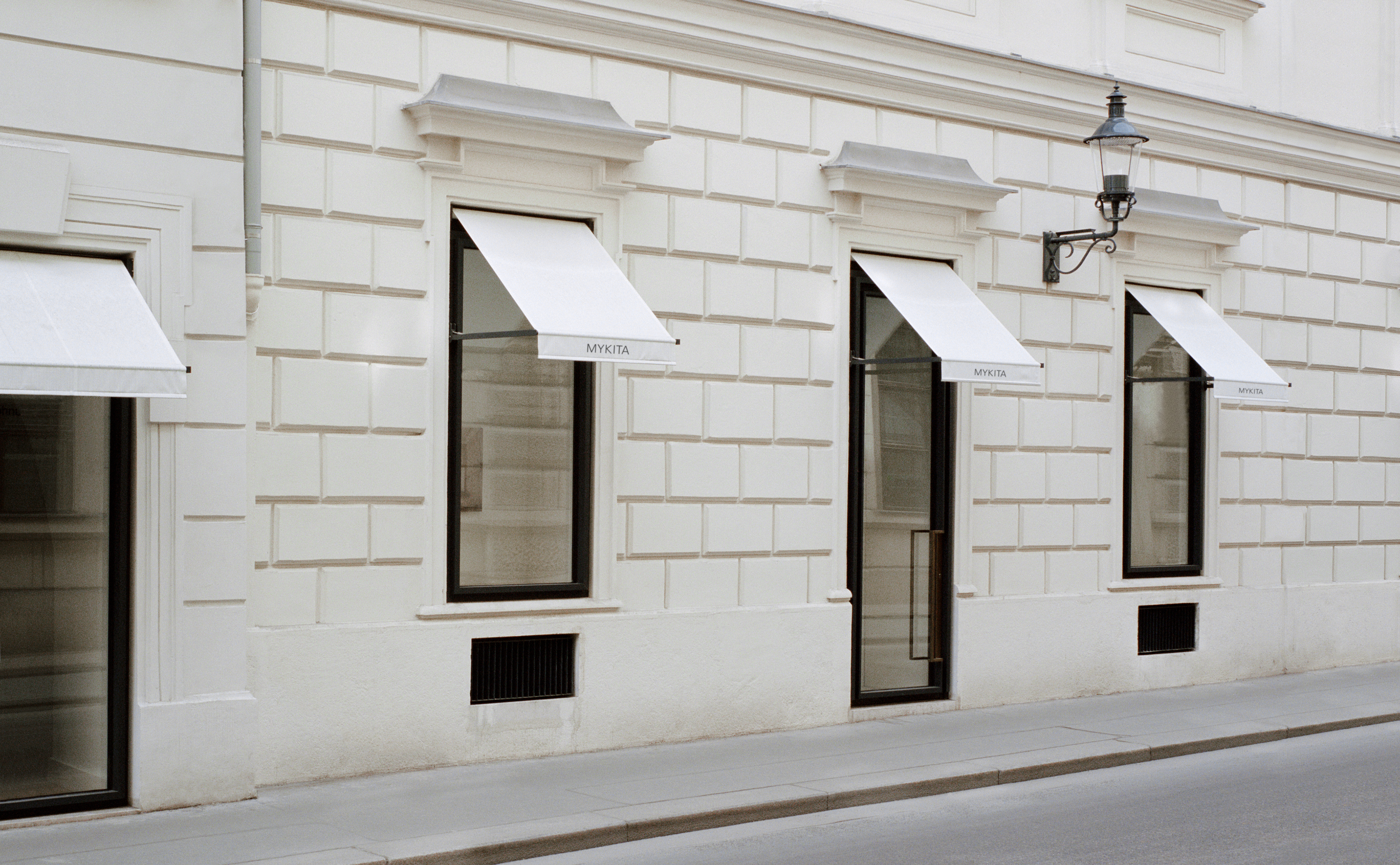 Steeped in the history of nobility and old world elegance, the quintessentially Viennese quarter around Herrengasse is now undergoing a process of revitalisation. MYKITA moves into possibly its most elegant surrounds yet, charging the historic Palais with modern expression. The store on Herrengasse is the second MYKITA Shop in the Austrian capital.
"The first MYKITA Shop we opened outside Berlin was in Vienna," says Moritz Krueger, creative director at MYKITA. "Now, seven years later, opening a second shop feels a fitting way to celebrate the strong relationship with our customers here. To us, moving the modern world of MYKITA into this palatial space creates an inspiring connection between the present-day and the rich tradition of the district. The expansive space also allows us to present a comprehensive optical service and the MYKITA collections in their entirety."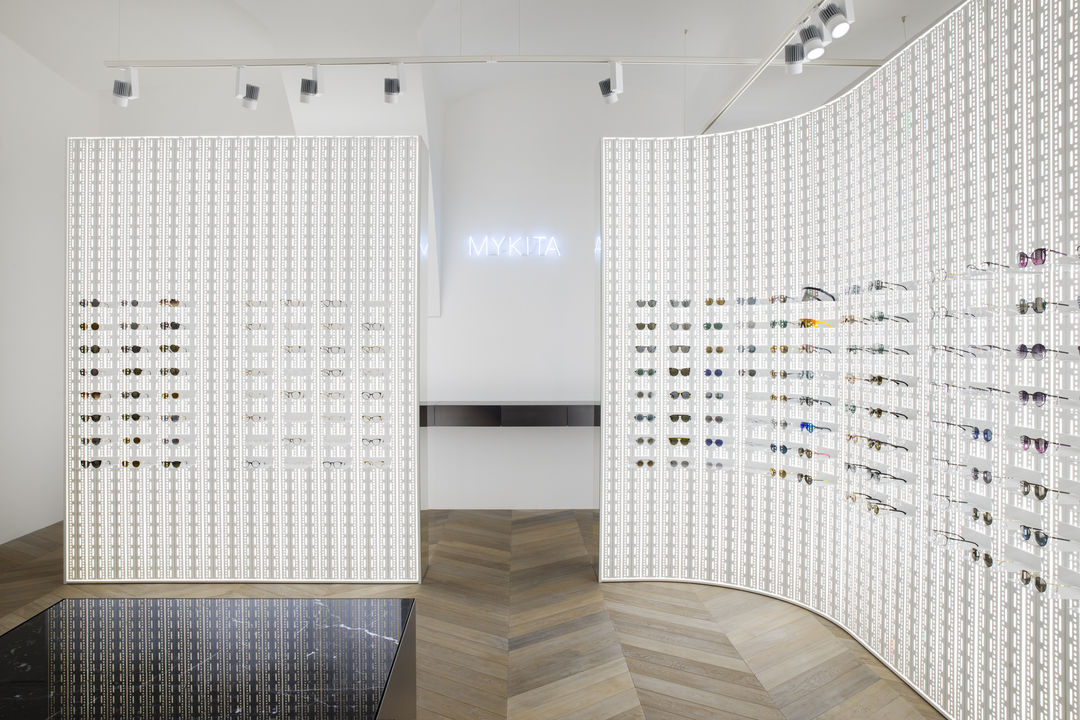 Once inside the stately façade, a large shop floor covering over 90 square metres opens up. Vaulted ceilings up to five metres high and tall windows create a dramatic atmosphere with a touch of the ecclesiastical. MYKITA's reduced design language adds modern urban contrast to the palatial space. Walls and ceilings are kept free from fixtures allowing the majestic room absolute breathing space; the signature white MYKITA WALL is incorporated as a freestanding installation. The passion for surface and materials shows through in the interplay between warm grey, classic herringbone parquet and the custom-designed, sleek furniture pieces in black steel with natural stone bench tops.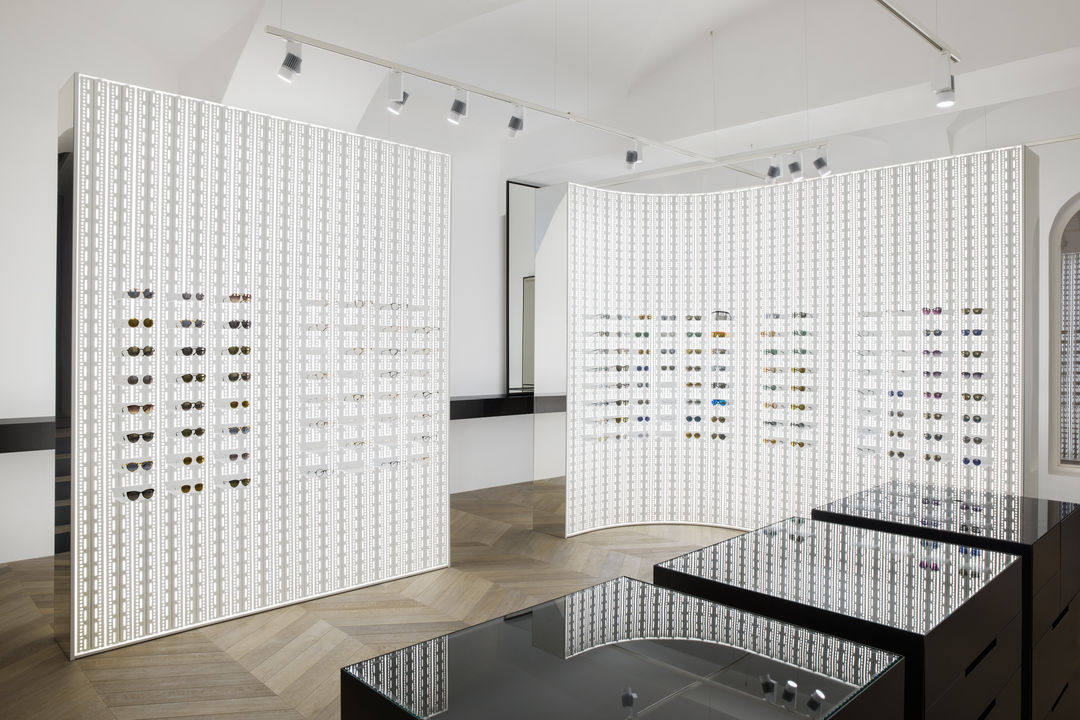 Ready-mades mix with the custom-designed furniture for the shop's interior. The primary design element is the all-white MYKITA WALL using perforated steel angle beads reinvented from their traditional function as heavy-duty shelving supports. This backlit structure serves as a presentation area for the eyewear collections; individual shelf elements inserted into the wall give each pair of glasses its own stage. Out-of-service flight attendant trolleys are repurposed as a storage facility for additional glasses. The overall effect is that of an installation, which both complements and preserves the noble character of the building.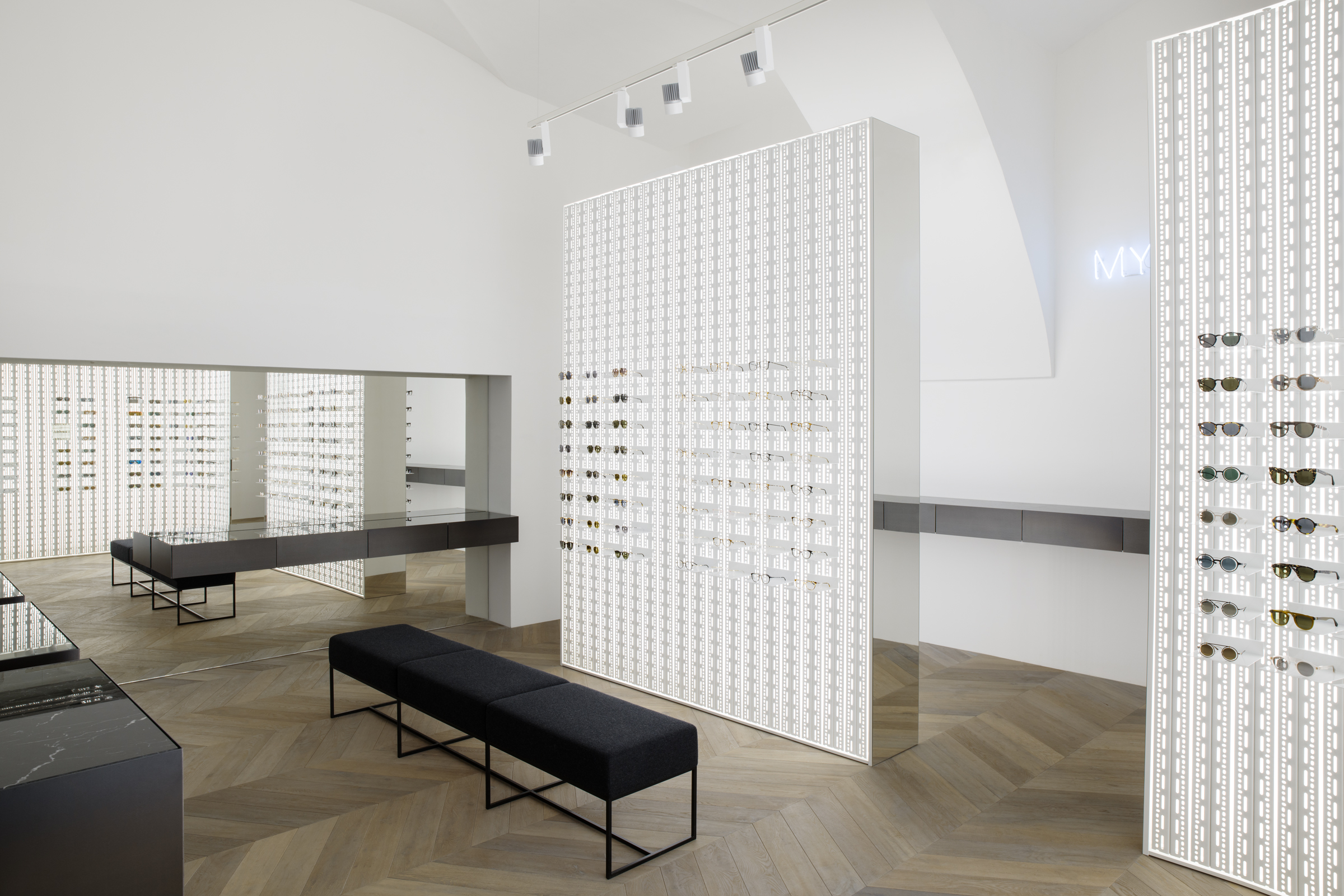 The integrated Zeiss "Relaxed Vision Center" is a special lab equipped with state-of-the-art precision instruments from Carl Zeiss research. The in-house optometrist is able to generate
 a customised optical profile and perfectly adapt the frame and lens for each customer's face. Quality, precision and products made in Germany form the basis of the partnership between MYKITA and world-renowned optical solutions specialist, Zeiss. The MYKITA Shop Vienna carries all MYKITA optical and sunglass collections, including the covetable designer collaborations with Bernhard Willhelm, Damir Doma and Maison Margiela.

ADDRESS

MYKITA Shop Vienna
Herrengasse 19
1010 Vienna
OPENING HOURS

Mon 12pm–6:30pm
Tue–Fri 10am–6:30pm
Sat 10am–6pm